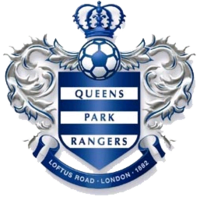 According to a report today [Aug 27] from the UK's Daily Star, Championship side Queens Park Rangers is said to have placed a £3m [$4.56m] bid for Nahki Wells.
The 23-year-old Bermudian has already written his name in the record books on both sides of the Atlantic, becoming the first Bradford player score in eight consecutive games as well as becoming the first Bermudian to score at the iconic Wembley stadium.
Bradford reiterated their lack of enthusiasm for selling the striker this weekend, with Bradford assistant Steve Parkin saying: "As far as we are concerned he is not leaving Bradford City. Other clubs have had 12 months to have a look at him and we are not going to sell him a week before the transfer window closes.
"Both chairmen let us put a squad together to get promoted last season and hopefully to get promoted this season. You don't sell your best players if you want success. It is a no-go area.
"It is terrific when you have a goal scorer like Nahki in the team, but he has a long way to go and it is important that he keeps his feet on the ground and keeps learning from the manager and the staff."
Simon Parker at the Telegraph & Argus reports that Bradford City have a "gag" on Wells, saying: "The history-making striker is the Trappist monk of Valley Parade as the club inflict a vow of silence with the outside world – until 11.01pm next Monday at least.
"They are trying to keep the goal-den boy under the radar until the transfer window finally slams shut. But it sure ain't easy when he keeps hitting the net with frightening frequency."
Bradford is already said to have rejected a bid exceeding $1.6 million for Wells from Peterborough United.
Wells is the leading scorer for Bradford so far this season, and presently tops the League One goal scorer table, with his five goals putting him in first place along with Callum Wilson from Coventry City.
Read More About