The City of Hamilton held a public unveiling of a portrait of former Hamilton Mayor Charles Gosling this evening [Oct 22] at City Hall.
The event was opened by the Hamilton Town Crier Ed Christopher, and was attended by various people including former Council members and OBA MP Glenn Smith.
The portrait was painted by local artist Samantha Gosling, who happens to be former Mayor Gosling's cousin. She graduated from the Rhode Island School of Design, and is a former winner of the Bermuda Society of Arts [BSoA] Bursary Award.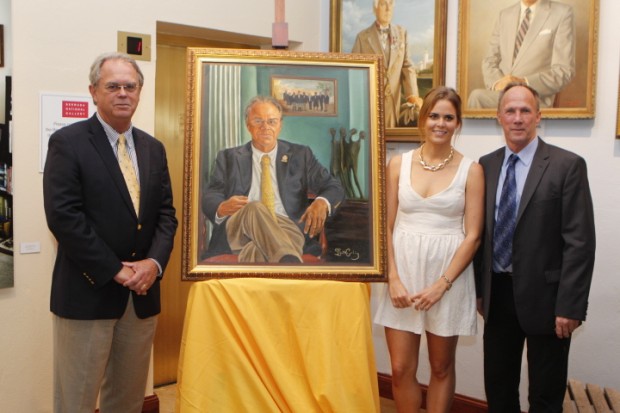 Mr Gosling served as Mayor until May 2012, when he was defeated by Graeme Outerbridge, who took 55.33% of the vote. The Hamilton election was the first one held in which it was one vote per resident, previously votes were allotted to businesses.
The change occurred following the passing of the Municipalities Reform Act in 2010, which was recently amended to return the business vote while retaining the residential vote.
Read More About