After spending ten months in receivership, Coral Beach & Tennis Club and Horizons & Cottages have been sold to new owners, with a subsidiary of New York based firms buying the Paget properties.
In February 2013, Coral Beach & Tennis Club and Horizons were placed into receivership, with Mike Morrison and Charles Thresh of KPMG Advisory Limited appointed Joint Receivers.
Today they announced the sale of the companies holding the leasehold interest in Coral Beach and Horizons to CBC 2013 LLC, a subsidiary of Three Wall Capital, LLC and ROC Group, Inc.
Three Wall Capital is a New York based boutique hotel investment firm with interests in other leisure properties including Mayflower Inn and Spa in Connecticut, and the newly opened luxury New York hotel The Quin. ROC Group is a New York based investment firm focused on opportunistic real estate investments.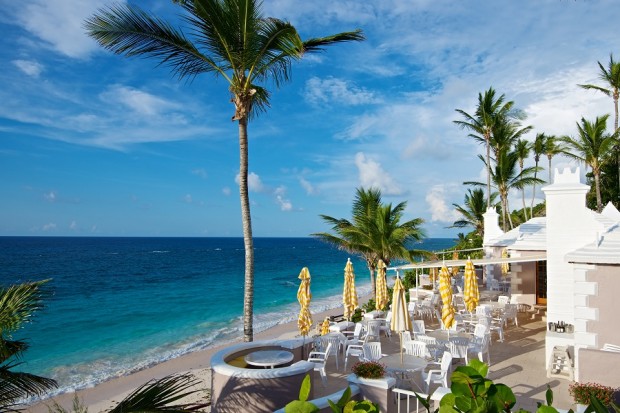 Charles Thresh, Joint Receiver and Managing Director of KPMG Advisory Ltd in Bermuda, said: "Following a ten month receivership period, it is extremely satisfying to have concluded the sale of the operations of both the Coral Beach & Tennis Club and Horizons & Cottages on a going concern basis."
Mr. Thresh continued, "The Coral Beach & Tennis Club is a landmark Bermuda property and Members' Club, and is of significant importance to the Bermuda economy.
"As such, it is particularly pleasing to have been able to operate the Club successfully on a 'business as usual' basis and achieve this sale, putting the Club and properties in the hands of new owners to secure a long term future.
"We would like to thank all of the loyal staff for their unwavering efforts and support throughout the receivership period, at what can be a difficult and uncertain time for employees.
"We also extend our thanks to the dedicated membership of the Club, and its suppliers, whose continued patronage and support was vital throughout. We wish the new owners, CBC 2013 LLC, every success with their acquisition."
L-R: Coral Beach Club Managing Director Tim Thuell, Principal Three Wall Capital LLC Timothy Dick, Premier Cannonier, and Bermuda Tourism Authority Chairman David Dodwell: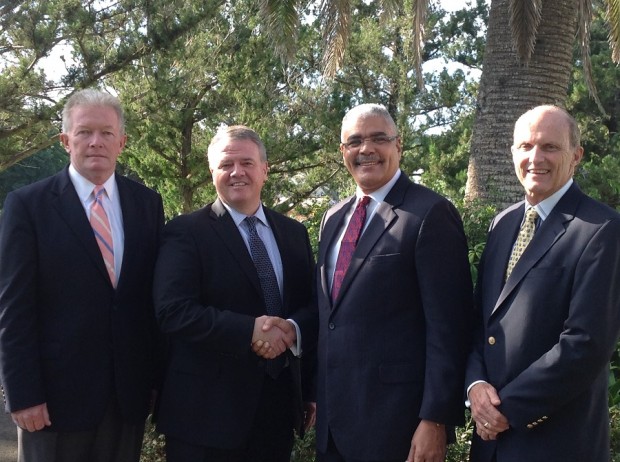 Premier Craig Cannonier said, "Today marks another vote of confidence for Bermuda and our tourism product.
"The sale of the Coral Beach & Tennis Club and Horizons & Cottages to the Three Wall Capital and the ROC Group is further evidence that the country is moving in the right direction. Both properties are vital to our tourism industry."
Alan Kanders, CEO of Three Wall Capital, said, "We are thrilled to be taking over Horizons & Cottages and Coral Beach & Tennis Club in Bermuda. Both Bermuda and Coral Beach Club have been synonymous with luxury, service and hospitality for a number of years.
"As the new owners of Coral Beach Club we seek to pay homage to the past yet firmly embrace the standards the world has come to expect in 2014, we intend to create a product all Bermuda can be proud of."
Read More About