The police have warned that they will ticket, and possibly tow, vehicles that are illegally parked in the Elbow Beach area on Christmas Day.
Elbow Beach traditionally plays host to a large crowd of people each year who attend the informal beach gathering to celebrate the holiday season.
A police spokesperson said, "The Bermuda Police are aware that in recent years Elbow Beach has become a popular meeting ground during Christmas day.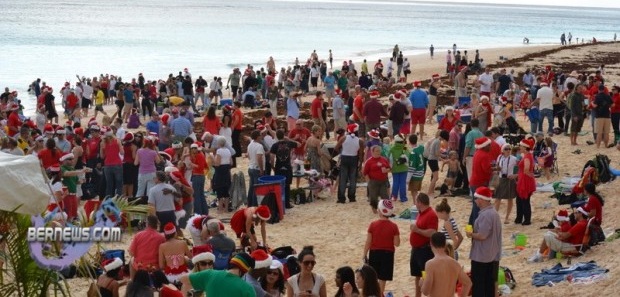 "This has created somewhat of a parking nightmare as some individuals have parked their cycles and cars illegally at the public entrance to the beach as well as in the roadway thus causing traffic hazards in the area and blocking emergency vehicles.
"We would like to advise the public that vehicles will be ticketed and also you also run the risk of having your vehicles towed.
Read More About