People are starting to make their way to Elbow Beach today [Dec 25], planning to spend the day socializing and celebrating the holiday on one of Bermuda's most popular beaches.
The annual Christmas get together is a long standing tradition, and usually sees the participants wearing seasonal attire. We stopped by just before 11am and found the beach steadily filling with people, with plenty of Christmas-themed attire to be seen, with attendees wearing Santa hats, reindeer antlers and more.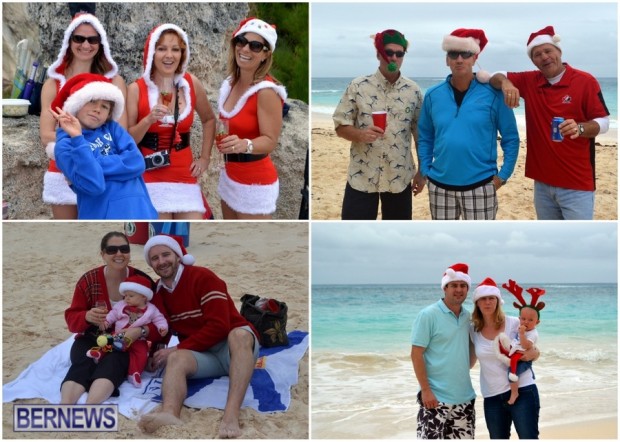 The police have warned that they will ticket, and possibly tow, vehicles that are illegally parked in the Elbow Beach area today, saying that in the past a "parking nightmare" was created due some individuals parking illegally and causing traffic hazards in the area and blocking emergency vehicles.
Click to enlarge photos:

Read More About