Bermuda HealthCare Services today [Dec 18] extended their sponsorship of elite track and field athletes Aranxta King, Tyrone Smith and Aaron Evans for a second year. The three athletes received a total of $12,000 to help them reach their goals, which follows after the $15,000 sponsorship last year.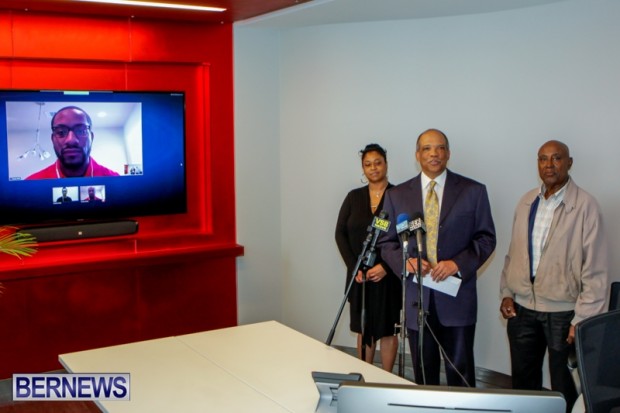 Executive Chairman Dr. Ewart Brown made the formal announcement saying that "Aranxta, Tyrone and Aaron represent just some of the best talent that Bermuda can produce and we are proud to sponsor them."
"I know first hand the positive impact that sports can have in development of young people and believe that elite Bermudian athletes of this calibre must be supported and celebrated as they rise, not just when they bring home the gold for Bermuda," continued Dr Brown
Dr Brown is a former track & field athlete himself, having represented Bermuda at the Commonwealth Games in the 400 meters and 1600 meter relay in his younger years. Speaking today, the former Premier said his "personal passion" for sport has been a factor in deciding to sponsor the athletes.
Bermuda HealthCare Services and the Brown Darrell Clinic — facilitated by Digicel — were able to announce the sponsorships with Aranxta King and Tyrone Smith "present" via video conferencing. Aaron Evan's grandfather, Mr. Clarkson Smith was on hand to accept the check on his grandson's behalf.
Aaron Evans is an 800m specialist, and Tyrone Smith and Arantxa King are both two-time Olympians, having represented Bermuda in the long jump. They gave the island our two highest finishes at the 2012 London Olympics – finishing 12th and 13th.
Read More About