Politics went web 2.0 yesterday, with Progressive Labour Party Public Relations Officer Jamahl Simmons resigning from his position on Twitter and calling on Premier Craig Cannonier to do the same following the latest allegations surrounding "Jetgate".
The Twitter-resignation occurred on the same day Ayo Johnson launched his political journal "Politica", in which Mr. Johnson — citing unnamed "sources" — made further allegations surrounding the Premier's actions and handling of casino gaming.
Mr. Simmons, a public relations professional who previously served in the capacity of Premier's Press Secretary, said he "officially" resigns to allow the "JetGate issue to be pursued without being deflected."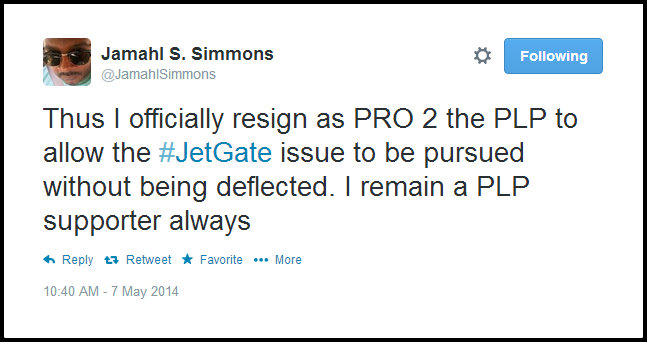 Via a post on Twitter, he said that the One Bermuda Alliance will "attempt to distract from the corruption allegations surrounding JetGate by attacking me for my personal views."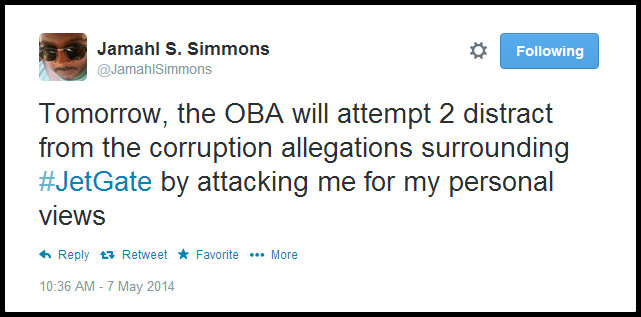 The former MP noted that "these were my personal views and not endorsed or delivered in my role as PRO to the PLP I will not allow them to be used against my party."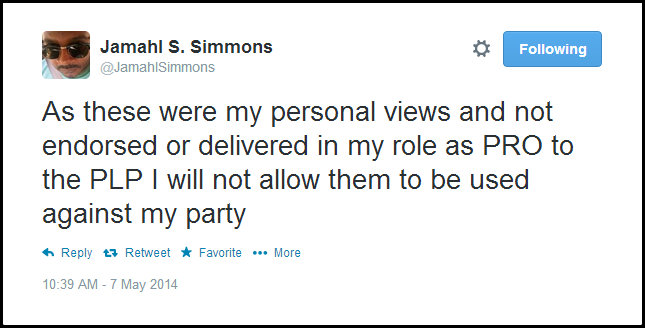 He then called on Premier Craig Cannonier, Attorney-General Mark Pettingill, Transport & Tourism Minister Shawn Crockwell and MP Nandi Outerbridge to "follow my example and also resign."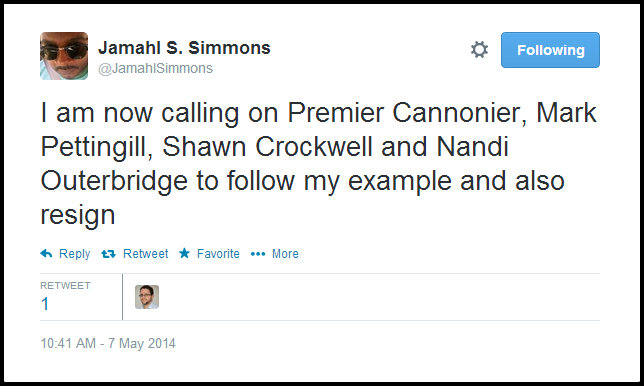 In a Tweet that gained four re-tweets, Mr. Simmons added that, "The Premier is accused of corruption and his Ministers assisted in covering it up. They should do the right thing and resign."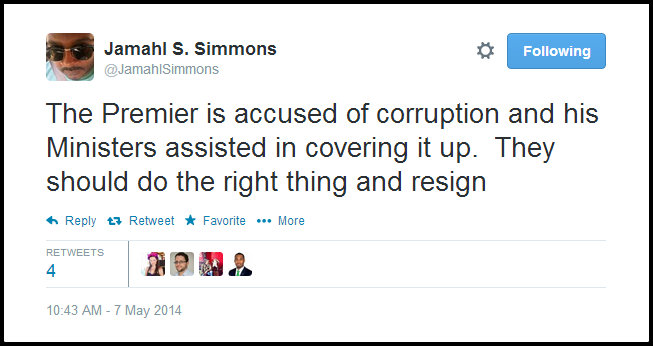 Earlier he had tweeted that the OBA was trying to deflect "with indignation over tweets by a political has-been" from the "Jetgate" story, which was posted by veteran journalist Ayo Johnson via his new political journal Think Media.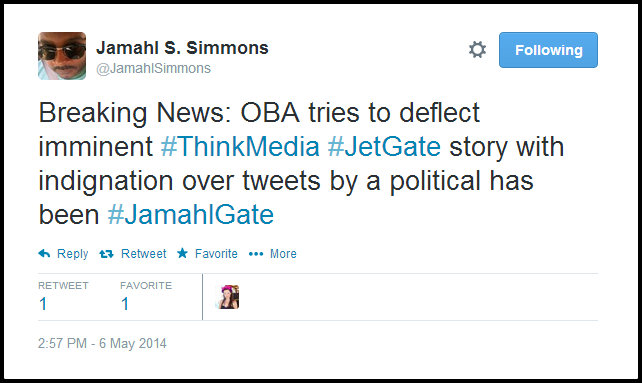 It is not clear exactly what tweet Mr. Simmons was referring to when he claimed that the OBA would use his views to attempt to distract from the corruption allegations surrounding JetGate, but another of his tweets is below, which could possibly be the one in question, although we have been unable to confirm this.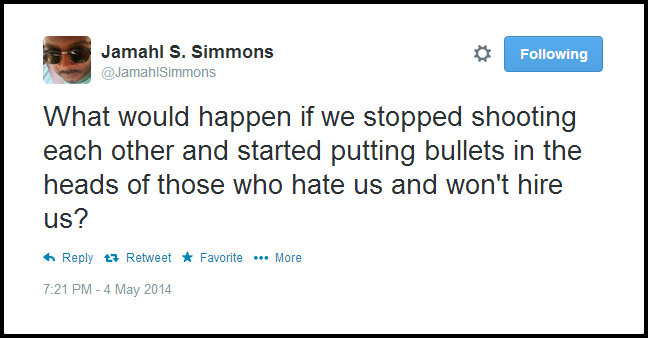 Or possibly this one….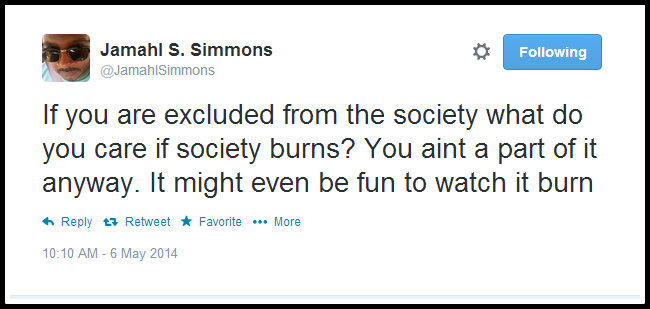 Mr. Simmons also made an apparent reference to the claim by MP Nandi Davis that her Facebook was hacked after screenshot of offensive messages surfaced.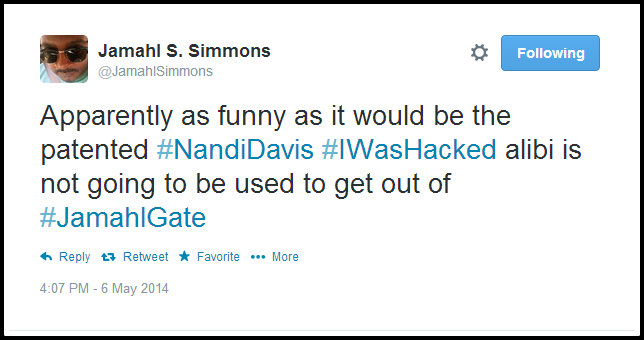 As noted in the Tweets above, Mr. Simmons said he feels the OBA would be trying to distract from the story posted by Ayo Johnson, which made further allegations against Premier Craig Cannonier.
Mr. Johnson's story can be read here on his website, it is behind a paywall and requires a $3 fee.
The article recaps the circumstances surrounding "Jetgate" — when the Premier, two Cabinet Ministers and the manager of the Premier's gas station accept a ride on a private jet last year — and also makes two additional allegations about the Premier's actions, both citing anonymous sources.
The allegations contained within Mr. Johnson's story follow after similar allegations were made by Opposition Leader Marc Bean and Shadow Finance Minister David Burt in February of this year, which have resulted in a defamation lawsuit being filed in the Supreme Court.
Both the PLP and OBA declined to comment to Bernews when asked yesterday, and the Premier's office declined to comment on Mr. Johnson's story.
Read More About