As June is HIV Awareness Month, on Friday June 27th, the Hamilton Health Centre will be observing HIV Testing Day and offering free, confidential, rapid HIV screening from 8:30am to 3:30pm.
"The public is encouraged to get tested on this day and to discuss the importance of HIV testing with their friends, family members, colleagues and health care providers," a spokesperson said.
Additionally, there will be a public forum on Tuesday June 24th from 5:30pm until 7:30pm at the Bermuda Society of Arts in City Hall.
International guest speaker at the forum, Ms Marvelyn Brown, is the author of The Naked Truth: Young, Beautiful and HIV-Positive – the surprisingly hopeful story of how an "everyday girl" contracted HIV from her "Prince Charming" and how she manages to stay upbeat, inspired, and more positive about life than ever before.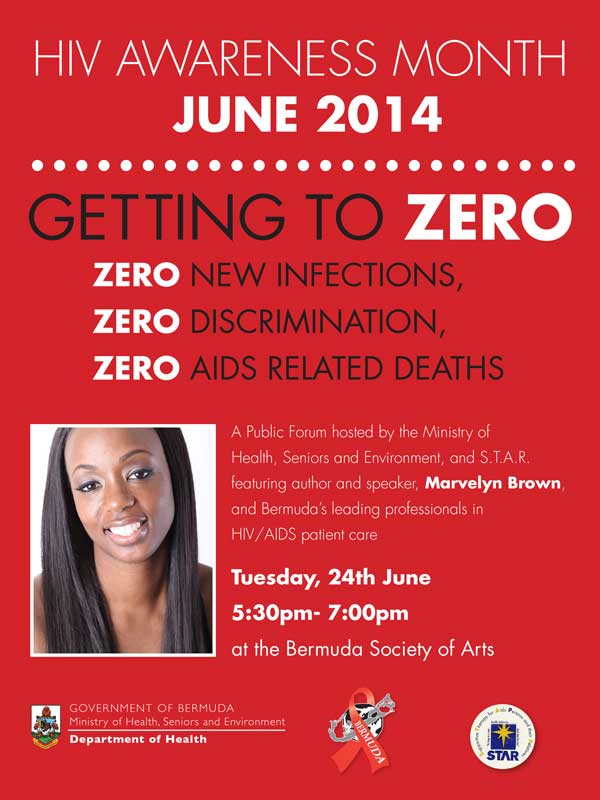 Additional panelists include some of Bermuda's leading professionals in HIV/AIDS patient care and a representative from STAR.
Then on Thursday June 26th members of the public are invited to take part in 'Not Just Another Book Club' at the Bermuda National Library from 6pm to 8pm where there will be a discussion of the book The Naked Truth: Young, Beautiful and HIV-Positive followed by question and answer period with Ms Brown.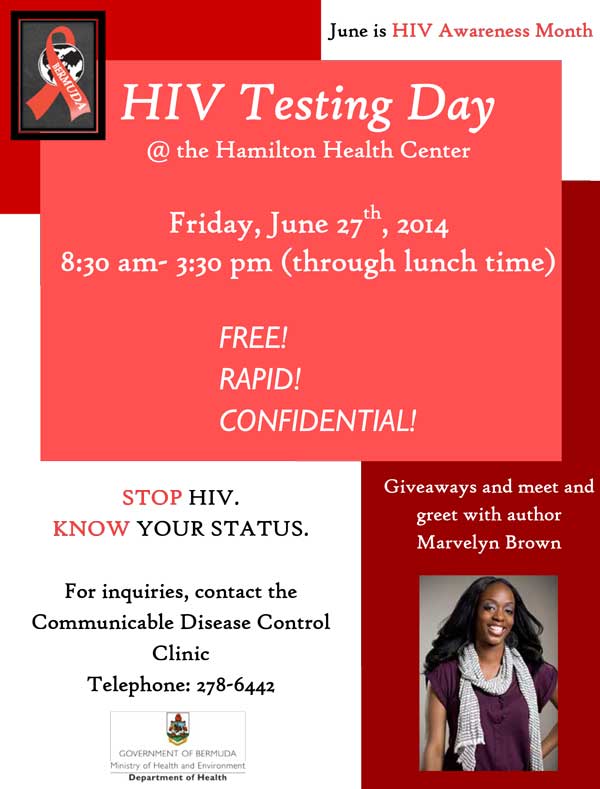 Read More About