Michael Douglas – famous actor, former Bermuda resident, and son of Bermudian Diana Dill – is presently on the island to work on what he said was his "new hotel," located at the site of a cottage colony owned by his family for decades.
In a post on Facebook last night that attracted some 45,000 "likes", Mr. Douglas said, "In Bermuda, working on building my family's new hotel at Ariel Sands. It is going to be great!"
Photo posted by Mr Douglas on Facebook last night: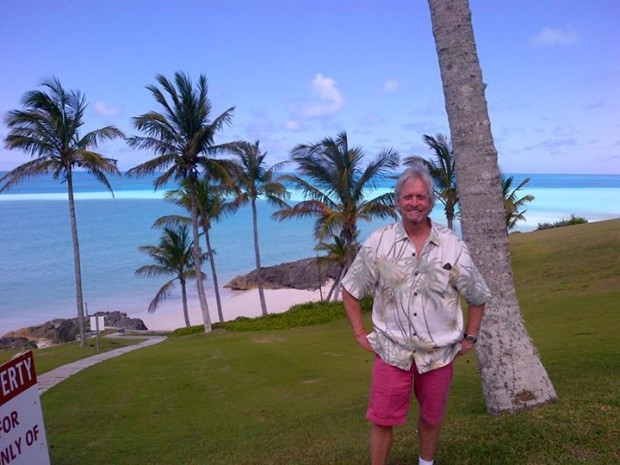 Mr. Douglas also stopped by the Masterworks Museaum in the Botanical Gardens in order to survey its current exhibits. A post and associated photo on the Masterworks Facebook page this afternoon said, "Look who popped by the Museum today! Michael Douglas paid us a visit and explored the exhibits at Masterworks."
Michael Douglas at the museum, photo courtesy of Masterworks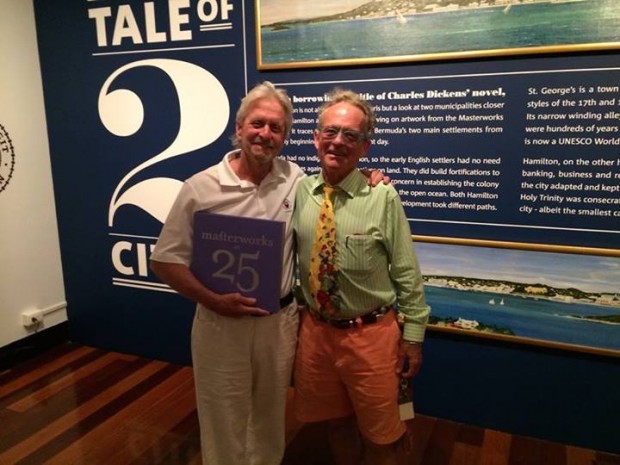 While details of Mr. Douglas' hotel plans  remain thin, he did post on Facebook earlier this year to say that he had been on the island in order to visit Ariel Sands, the site of his family's cottage colony.
The post said, "Just returned from Bermuda, the home of my mothers family for the last 400 years! The family has had a cottage colony called Ariel Sands for the past 60 years. Now we are building a new one…very exciting."
Read More About