Political consultant Derrick Green has responded to the OBA inquiry into "JetGate", saying that he was never interviewed in relation to it, and also asserted that some aspects of the report were incorrect.
On Thursday, OBA Chairman Thad Hollis released a full statement on the "JetGate" investigation, which said that the money was sent to an account which was opened with two signatories; Steven DeCosta and Derrick Green.
Steven DeCosta is a private business associate of former Premier Craig Cannonier who was on the private jet flight in March 2013, while Derrick Green is an American political consultant.
In May 2014, an OBA spokesperson stated that Mr DeCosta "did work for the OBA during the election period in 2012, heading crews that were handing out brochures and putting up posters."
Mr. Green resides in the USA, however is sometimes seen on the island, and on 17th May 2014 he attended the first emergency meeting at OBA HQ along with the OBA MPs, Senators and the Party Executive.  A second OBA  meeting was held the following day, and a few days after that Craig Cannonier resigned as Premier.
Mr. Green walking into the OBA emergency meeting held in May of this year: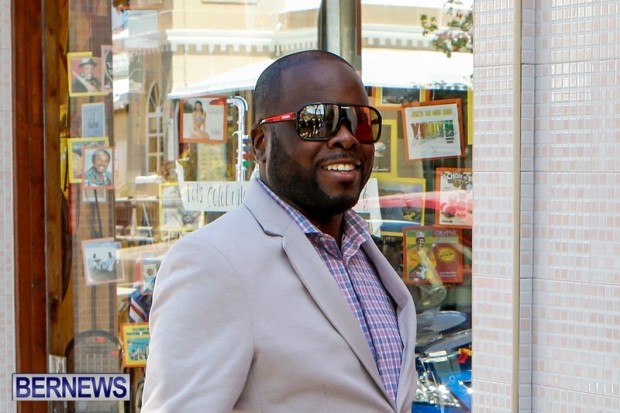 In his statement on Thursday, Mr. Hollis said the account — which received seven deposits of $50,000 from Nathan Landow and his associates — was not "authorised by the established protocols of the OBA," and the Party Executive did not know about it until 18 months later.
The OBA Chairman added that, according to documents shown to him,  the $350,000 was used for a "grassroots campaign" including things such as "constituency drops, signage and the team on the ground. "
Mr. Green said that while he and Green Consultants appreciate the attempt to ensure openness and support the inquiry, he wanted to clear up some aspects of the statement.
Mr. Green said it is of "deep concern" that Mr. Hollis never interviewed himself or anyone from Green Consultants, and also said he understands that Mr. Hollis never interviewed Minister Michael Fahy or Maryland lobbyist Gerald Evans, who he said was the person who actually introduced Craig Cannonier and himself to Mr Landow.
The statement from Mr. Hollis said the reason given by Mr. Green for establishing a separate account was "because of US tax law and rules governing campaign contributions, the account to receive the funds had to be a PAC account."
However according to Mr. Green, that statement is "simply not true", with Mr. Green explaining that he would have never given such a reason as he is not a US tax expert, and doesn't advise on tax issues in general.
Mr. Green said, "As the Chairman knows, the vast majority of the funds went to D&B Consultants — a firm associated with Mr. DeCosta — which was the main vendor used."
"Mr DeCosta did an outstanding job with the campaign work. His team worked tirelessly 7 days per week to help the OBA win. It is my hope that the money spent was used to pay for campaign activity and these workers… they were one of the best teams I have ever worked with," added Mr. Green.
Mr. Green also said that at no time did Green Consultants have conflicts of interest with either private and commercial interests, adding that he intends to provide a more comprehensive statement on the entire matter in the coming days.
We have asked the OBA for comment, and will update if able.

Read More About