In the seventh of a series of profiles of designers taking part in the Local Designer Showcase, Bernews today spotlights Colleen 'Nahlijah' Williams. The Local Designer Showcase is set to be held on July 10, 2014.
When asked about her reasons for participating in the Local Designer Showcase, Ms. Williams said, "To be totally honest, I had never heard of the Local Designer Showcase. My daughter showed me the advert and told me that I should do it. I thought about it for about 10 minutes then decided she was absolutely right – I should do it. I have always designed clothing, for my dolls, for myself, and for sale."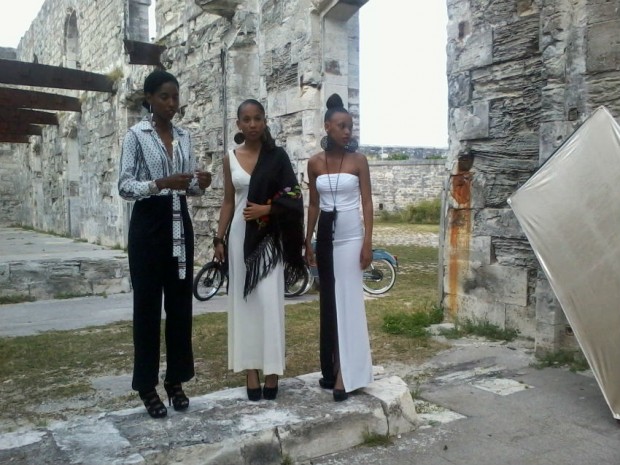 "I felt that participating in this event would bring me more exposure locally as well as possibly opening the doors to international ventures. Also, I felt that this event would give me a lot of practical experience in the other areas of fashion presentation."
When asked what she hoped to get out of the experience, Ms. Williams said, "My goal for this experience is to have my designs recognised and featured in a mainstream magazine. I would also use this experience to take advantage of the opportunity to make contacts with movers and shakers in the clothing industry. Ultimately, my aim is to have my designs featured in upscale boutiques both locally and abroad."
When asked what progress had been made so far on the completion of her line, Ms. Williams said, "As of today, from a line featuring 17 designs, there are currently five designs that are still in the construction phase. These last five should be completed by next week at the latest."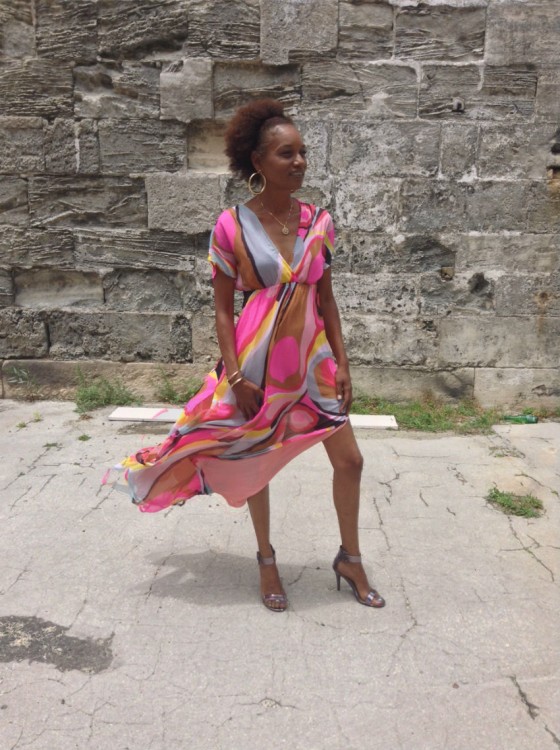 When asked what her favorite piece in her new line was, Ms. Williams said, "I really don't have a favorite piece – all of my designs are fabulous; I love them all."
When asked what her experience with her mentor was like, Ms. Williams said, "My experience with my design mentor has been all positive. His name is Matthew Henson and he is a fashion editor at Complex magazine. Matthew has been a sounding board for me. Any concept requirements that I had trouble with, he was really good about making me understand what was required. I found his suggestions to be insightful and very useful.
"He has been right beside me, making sure that I'm on task and prepared for deadlines. Matthew has also kept a very positive attitude toward me, and my creations. There have been times when it has become quite overwhelming and Matthew has been there to champion me and let me know that I'm doing well. I would have to say that initially I couldn't see the point in having a mentor; now, having been through this process, I know his value."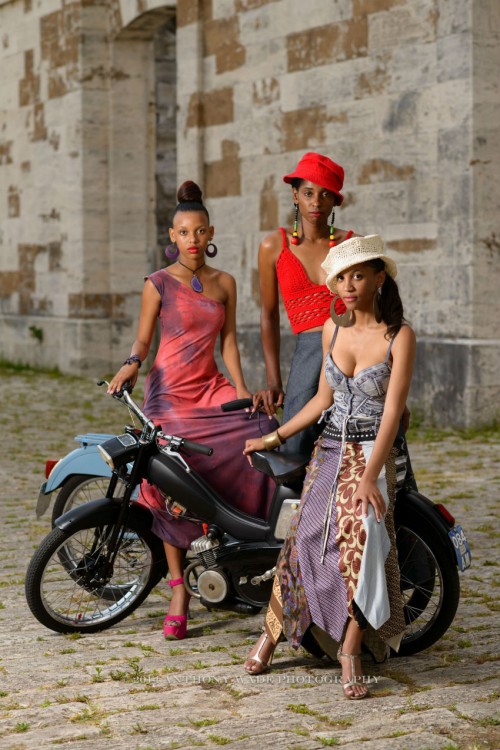 When asked how she knew that design was her passion, Ms. Williams said, "I always knew that designing was something that I was interested in. At the age of five, I was designing clothes for my Barbie dolls – and they looked good. By the time I reached high school, I was designing clothes for myself and my friends to wear to May 24, Exhibition, and other events.
"From there I branched out to selling my designs locally, and finally exhibiting my designs in local fashion shows. I have also been collecting vintage patterns from the age of 18; I'm now 45-years-old. I took a break for a while, but now I'm back with a vengeance. Fashion is what keeps me alive."
When asked what the future holds for her as a designer, Ms. Williams said, "I feel the future is filled with possibilities; I can do anything with Jah as my guide. I have paid my dues to fashion and I have done due diligence – success is mine. I am aiming for the next level and I have every intention of getting there."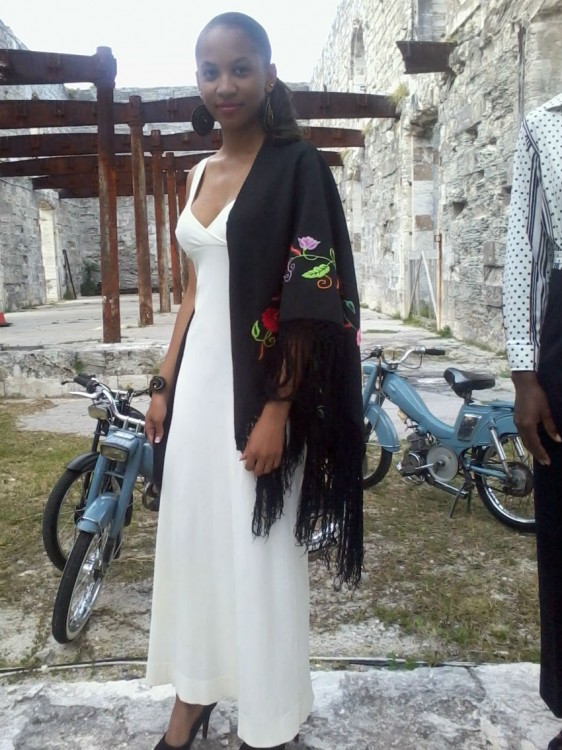 When asked how she would describe her sense of style, Ms. Williams said, "My style is chic/bohemian/vintage. I like the lines and styles of vintage clothing. I like the freedom of bohemian clothing, and I appreciate a stylish, classy look. A combination of the three styles, brings forth my line: Randoms Vintage Vibes."
The City of Hamilton will play host to the second edition of the Local Designer Showcase on Thursday, July 10, 2014 at Pier Six [upper level], with eight local designers to be showcased for their talent and unique work. Each designer has been peered with a mentor from within the fashion community to assist them with the development of a fashion line that will be showcased at the event.
Read More About
Category: All, News, Style & Beauty