In the third of a series of profiles of designers taking part in the Local Designer Showcase, Bernews today spotlights Juliana Gibbons. The Local Designer Showcase is set to be held on July 10, 2014.
When asked about her reasons for participating in the Local Designer Showcase, Ms. Gibbons said, "The mentorship program that accompanies the local designer show is an incredible resource for very directed and specific feedback from an outside perspective. Working with my mentor has shown me things about my work that I wouldn't have known otherwise, things that don't necessarily come along with the creative process but are equally as important.
"On top of that, any opportunity to showcase my work is an opportunity I couldn't pass up. As a designer, one of the most important things you can gain is experience and exposure to the skills you need to develop. I eventually want to design my own clothing, and this is a way for me to do that now, a way to develop, grow, and improve to the point where my voice as a designer is loud and strong enough to be heard."
Juliana Gibbons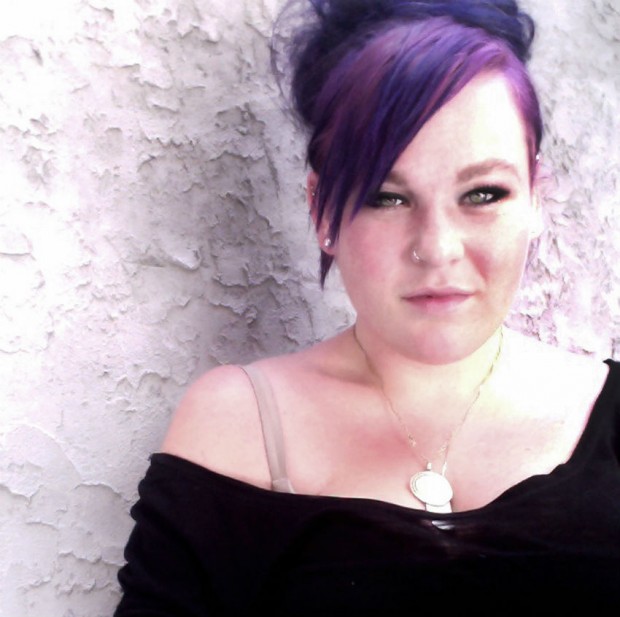 When asked what she hoped to get out of the experience, Ms. Gibbons, "This allows me to gain experience and insight into exactly what it is that I've always dreamt of doing. With every piece of clothing I design, I learn more, and that will make my voice stronger. This experience allows me to learn a great deal about every aspect of what I need to learn about."
When asked what progress had been made so far on the completion of her line, Ms. Gibbons said, "Sometimes I struggle with a set out plan, a fixed set of ideas that make up a completed collection. This far, I'm not sure if I've 'completed' any collection, as they all grow and develop from one another.
"This collection is capsule-based, which means that its made up of pieces that can be all changed and worn in different combinations to create a much larger amount of looks. So far I've made enough pieces to create looks for all of my models, but I want to continue to develop and refine further so that my final product is the most well thought-out, organized and clean cut that it can be."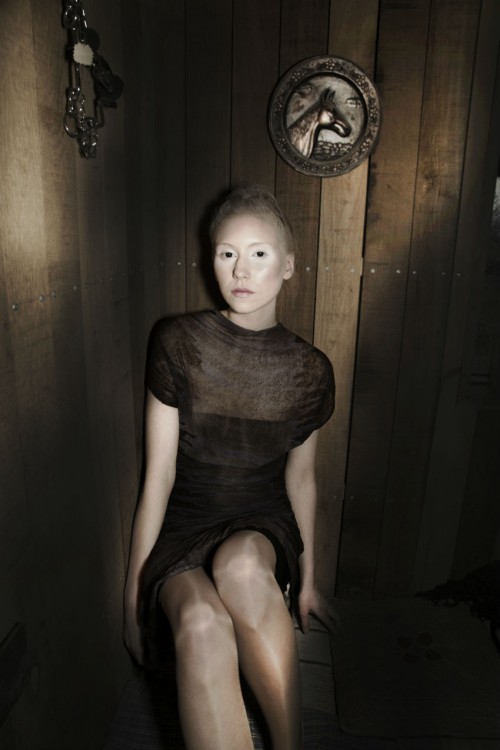 When asked what her favorite piece in her new line was, Ms. Gibbons said, "I'm not sure I could pick a favourite. There are different aspects of each of them that I'm fascinated with because each of them has a unique fabric treatment or manipulation; even if the technique was replicated, there is no way that the same two would look the same. Each thing is unique in some way."
When asked what her experience with her mentor was like, Ms. Gibbons said, "My mentor Bianca has been an incredible source of support, encouragement and inspiration for me. She has an eye for so many aspects of fashion and design that I haven't been exposed to or are not my strong suits.
"While her background is not strictly based in fashion design, she has still given me incredibly helpful feedback and a unique perspective on my designs themselves, as well as being a wealth of knowledge about successfully translating your thoughts and visions into a guided brand direction and strong presence among your audience."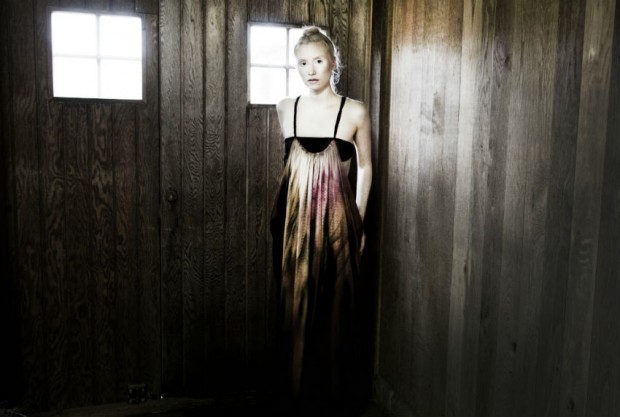 When asked how she knew that design was her passion, Ms. Gibbons said, "I've always loved fashion, but before I came to university, I never thought that it would be part of what I ended up doing with my life. Initially I started studying photography, but after a year of study I knew it wasn't what I wanted to do; I wasn't exactly sure what I wanted, but I knew it wasn't that.
"When I changed to fashion design, I wasn't even necessarily convinced that was what I wanted, because I had never experienced the industry or how anything worked. But even though I was apprehensive, something made me trust that fashion was what I needed to do, and since then I've never questioned my decision."
When asked what the future holds for her as a designer, Ms. Gibbons said, "I've just graduated, I still need to grow and develop as a person and designer before I am ready to go out on my own, so at least until I feel that my vision is strong and defined enough. I hope to pursue something such as textile design, which is a huge part of my design aesthetic, and how that translates from concept to execution."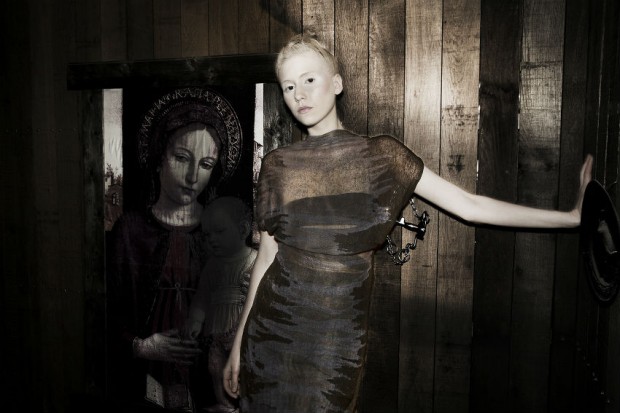 "Currently I have a freelance contract with an Icelandic and European fashion shop called Lasta. As I gain more experience, I hope to bring it into my future as an independent designer."
When asked how she would describe her sense of style, Ms. Gibbons said, "I would say as a fashion designer my sense of style and the things I wear are probably a little bit different. I tend to stick with simple things, I have quite the affinity for black, but I love to bring in different textures or small details that bring intrigue into a basic idea. I think it makes a stronger impact that way.
"As a designer, I tend to think more about how I would dress the woman who wears my clothes as opposed to myself, and with that, I tend to make or manipulate a lot of the things that I wear."
The City of Hamilton will play host to the second edition of the Local Designer Showcase on Thursday, July 10, 2014 at Pier Six [upper level], with eight local designers to be showcased for their talent and unique work. Each designer has been peered with a mentor from within the fashion community to assist them with the development of a fashion line that will be showcased at the event.
Read More About
Category: All, News, Style & Beauty