Dr. Neil Burnie, Choy Aming, and the rest of the Ocean Vet team recently spent a day tagging turtles for tracking, assisting Peter Meylan and Jennifer Gray from the Bermuda Turtle Project. The successful day saw a number of turtles tagged, along with the discovery of a turtle that had already been tagged eight years prior.
Dr. Burnie and the team were also able to attach a satellite tracking tag to a large green turtle named Kirsty, who was then immediately released back into the water.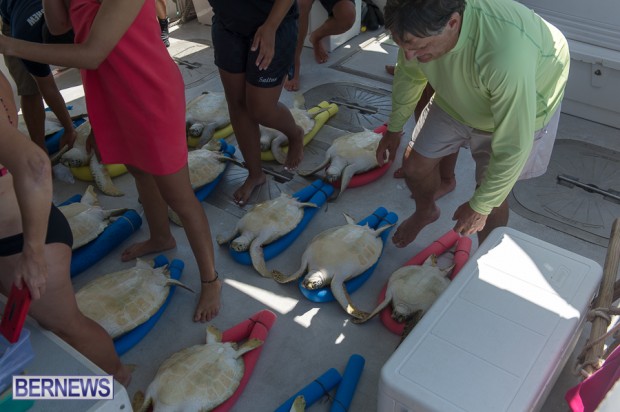 The Ocean Vet series, set to air in 2015, will consist of 12 episodes, each of them focusing on a different aspect of Bermuda's marine life, as Dr. Burnie exhibits his sheer love for and appreciation of the island's underwater inhabitants.
Click to enlarge photos:
Read More About