The Fifth Annual Family Centre Beach Bash will be held at the Fairmont Southampton Ocean Club Beach, directly on the sand, on Friday, September 26th. Over 500 persons are expected to take part in this spectacular event that has grown in popularity since the first party in 2010.
This one of a kind fundraiser brings the community together for a unique entertainment experience, while keeping the sole focus and purpose of the event on support of Bermuda's children.
Executive Director, Martha Dismont states "Without the generous support of community partnerships and sponsors, this event could never take place. The support of our title sponsor, Mike Collins, along with Aspen, Oil Management, Gosling's, Barritt's, BF&M, Ironshore and Argo Group demonstates their commitment to community and their confidence in Family Centre services."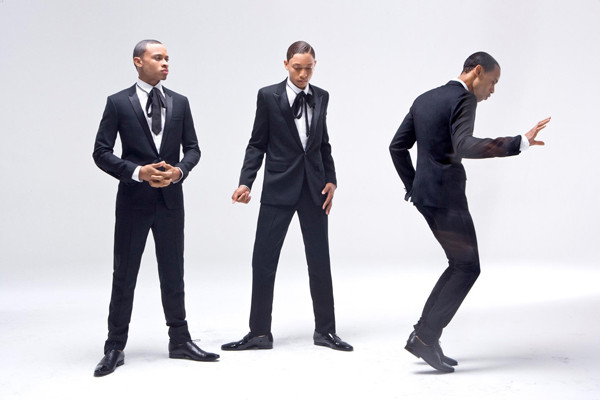 A spokesperson said, "Guests will enjoy a complimentary welcome signature drink from Gosling's or a complimentary Ashley's Lemonade and a wonderful food station barbeque. Two + Quarter Studios will sponsor their photo booth being on-site for fun and wacky pictures, lanterns will be launched across the water and a Bermuda pink theme are part of the event enhancements.
"There will be a raffle draw with prizes including Tucker's Point Resort 2-night stay with golf and 2 nights at the Fairmont Boston Copley Plaza. Over 80 silent auction items are available for bidding, including many travel possibilities from Miami, to Vancouver, San Francisco, Las Vegas and South Africa to jewelry and an electric car."
"This year, the line-up of entertainment includes De Onion Patch Crew performing during the reception. De Onion Patch Crew infuses Bermudian culture with Caribbean arts for educational and professional means. Paul Smith, the band leader says, "One of our main goals is to reach out to the youth of our nation to give them a sense of awareness through social events. We are excited to be a part of the 2014 Beach Bash".
"Working Title along with Ronnie Lopes and the Secrets Band will be performing throughout the evening, kicked off with a beginning solo by Sarafina Durrant. A very exciting new feature to this year's event is the trio of performers, AKNU who performed on the X Factor in LA in 2013, and Simon Cowell stated' I'd like to watch them all over again!"
AKNU on stage at the X-Factor.
Lamont Robinson, Working Title band leader commented "We're excited to have AKNU come to join us on stage! We've selected four songs that showcase their incredible energy, dance moves and vocals complimenting our own band performers. It's going to be a fantastic evening." MC, Ed Christopher, will keep the night rolling along in his enthusiastic style, with a dynamic on-stage presence to match the tempo of the evening.
Mrs. Dismont adds, "One of the most appealing aspects of the Family Centre Beach Bash is that it is one of the last beach parties of the summer with casual dress and it brings so many people together in a relaxed environment.
"The location celebrates the unique beauty of Bermuda and raises funds to assist children-a combination that surely is a win-win. We are now helping hundreds of families to overcome major setbacks and build strong positive futures for their children. The funds raised at the Beach Bash are crucial to our success in 2014."
If members of the public are not available to attend the event, it is possible to purchase raffle tickets at $10.00 each, in advance by calling Family Centre on 232-1116, or to simply donate towards the event. Watch Facebook for announcements about auction items. Seats and tables are still available.
Read More About
Category: All, Entertainment