The Bermuda Chamber Choir asks all Bermuda residents to search their photo albums for WWI photos of their ancestors in military dress and to share them with the Choir for their upcoming concert marking the 100th Anniversary of the First World War.
A spokesperson said, "Photo contributors are asked to have their photos in by November 5th 2014. Residents can email Scanned photos to bermudachamberchoir@outlook.com. WWI army camp scenes or related photos are also welcome.
"We Will Remember will take place on Saturday November 29th at 7:30 pm and Sunday November 30th at 4 pm at St. Paul's Church, Paget. The concert will be a moving and thrilling tribute and the shared photos will be part of the presentation."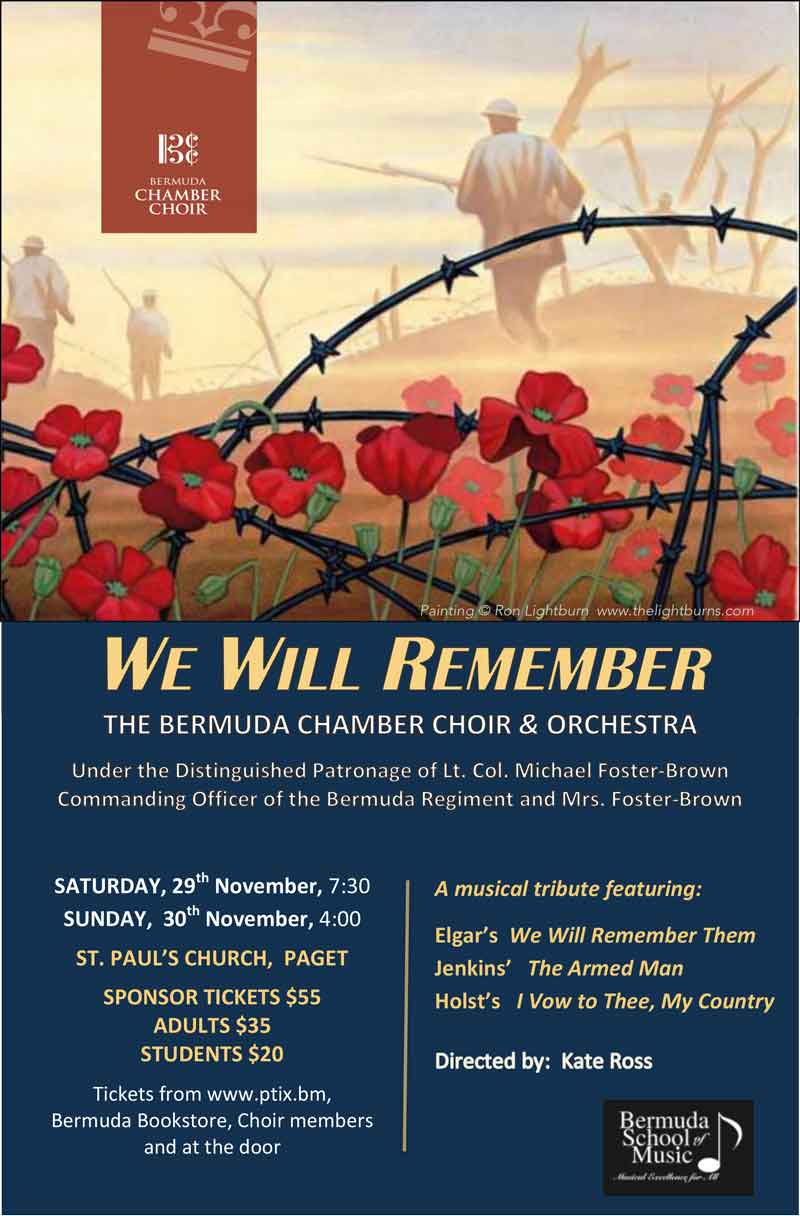 "Among the pieces to be performed by the choir will be Edward Elgar's We Will Remember Them – a simple yet moving setting of Binyon's poem "For the Fallen", as well as the classic and heartfelt hymn I Vow to Thee My Country by Gustav Holst. Welsh Contemporary composer Karl Jenkin's The Armed Man [A Mass for Peace], a truly thrilling, and at times chilling, work will also feature."
Featured works: Elgar's We Will Remember Them, Jenkins' The Armed Man, Holst's I Vow to Thee, My Country
Sponsors Tickets are available for $55, Adult tickets $35, Students tickets will be $20. Tickets are available online from www.ptix.bm, Bermuda Bookstore, Queen Street, Hamilton.
For more information emails can be sent to bermudachamberchoir@outlook.com.
Read More About
Category: All, Entertainment, Music