It was to plucked string instruments what the bumble bee is to flight. It shouldn't have worked, but it did. Beautifully.
The Talbot Brothers. Archie, Austin, Ross, Bryan and Roy along with their cousin Cromwell [Mandy] Mandres, entertained locals and visitors for decades.
Talbot Brothers [1959]
Their smooth blend of calypso and swing helped to establish and then reinforce Bermuda's trademark image as a carefree holiday destination from the 1940s through the 1970s.
Touring extensively overseas to help promote Bermuda tourism, the Talbot Brothers appeared on US and British TV variety shows and radio programmes and were booked into some of the top nightclubs of the day.
And along with their distinctive blended harmonies and lilting melodies Roy Talbot's homemade bass was a trademark part of their image.
Roy Talbot holds his doghouse, or "Bermudavarius", on the cover of one of the Talbot Brothers' albums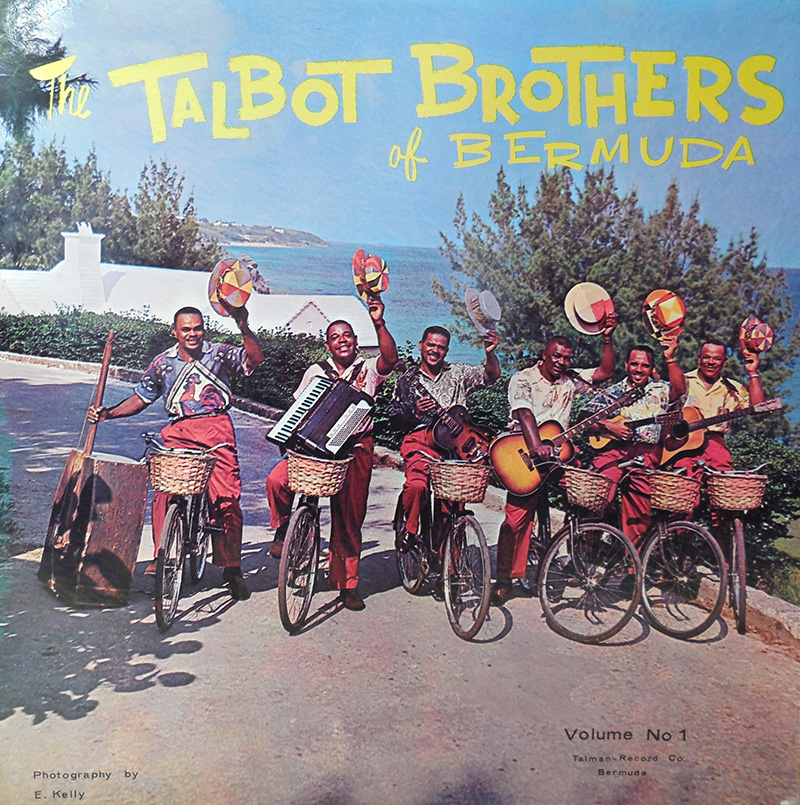 "Called the doghouse or the 'Bermudavarius', it was fashioned from a Swift meat-packing crate and had a single string made from fishing line," noted the New York Times in his 2009 obituary. "As the Talbot Brothers toured the world, fans would sign the instrument, among them Babe Ruth, Bing Crosby and Louis Armstrong."
Roy Talbot, who was 94 when he died, was the last surviving brother.
He can be seen putting the "Bermudavarius" through its paces here as the Talbot Brothers perform two of their signature songs, Bermuda Buggy Ride and Mary Anne, at London's Mayfair Hotel in 1959.
Talbot Bros. Mary Anne [1959]

Read More About
Category: All, Entertainment, History, Music, Videos