MP Zane Desilva, who also owns a major construction firm, has spoken out about the roof slate shortage, calling on the Government to take action to assure a supply of slate is available so that homeowners who suffered roof damage in either Tropical Storm Fay, and Hurricane Gonzalo can get their damage fixed.
Zane Desilva says, "I'm very disappointed in the OBA, starting with the leader, Premier Michael Dunkley along with Works Minister Gordon-Pamplin and along with Planning Minister Fahy. Why am I upset? It's now almost three weeks, some people in this country have had no roof and have had tarpaulins put up to replace the roof they lost during the hurricane and the storm. It's not good enough…
"When you have people in this country that made out, they've reached out to the Premier himself, who is on record – I have it on good authority that he's on record as telling one of, certainly a few of our slate cutters that they must go through the process. You then had Minister Fahy saying he's going to fast track it."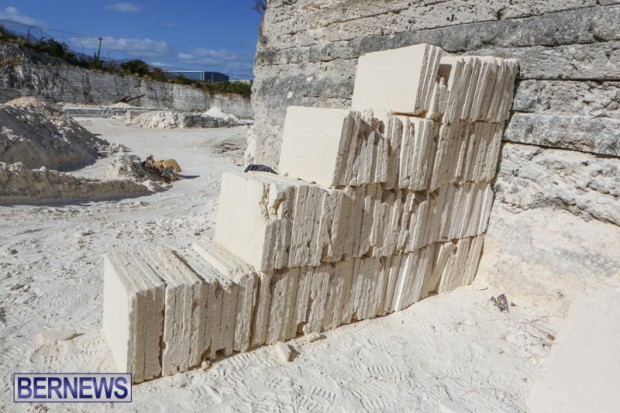 "What's fast track in Minister Fahy's mind…..a month? Does Minister Fahy have a roof on his house? Does the Premier have a roof on his house? Is Minister Pamplin's house now dry after losing her roof, while others are still looking at fighting the elements?
"We understand that the weather's going to be bad this weekend. We have some of our people that have tarpaulins up on their roof, and if we have heavy rains, that tarpaulin will probably not hold. Now instead of someone having a couple of thousand dollars worth of damage in terms of replacing slate, they may have tens of thousands of damage….
"I've personally been in some of my friends' and some of my constituents' homes that have been damaged by the hurricane and the storm before that. I can tell you, I feel sympathy, deep sympathy for some of these people who have lost their furniture, they've lost windows, they've lost their dining room sets, mud all throughout the house…..yet here it is, they may have to go through that again? This is not acceptable.
"Michael Dunkley needs to lead this country. He's a Premier, he's quick to go out and thank BELCO and thank everybody for the hard work, that's great, but you also have to take leadership roles in other areas. Make a decision, put these….we have six people that were on TV last night, six of our stone cutters who are begging and pleading to cut slate."
Mr. Desilva continued, "We hear Minister Fahy talking about we have to go through a process? What is this? We have our people. This is disaster time. Our people are suffering."
"You need to put all those planning things aside, get these six people working, get the planning inspectors to work with them, go and inspect a site. If they're worried about dust and noise, go talk to the neighbors. I'm sure that they're humane enough to say, look I can put up with a little noise and a little dust for a couple of weeks until we get everybody closed in. Get the roofs closed in."
"Stop being so inhumane and irresponsible. Come on OBA. You got elected to lead this country…." Mr. Desilva added. "Let's get our people's roofs on. Let's not leave our people out for the elements for another three, four, five weeks."
"It's been reported we have about 200 homes that have lost portions or large portions of their roofs," Mr. Desilva said, saying that if you take 200 and multiply it by 500 slate, that's 100,000 slate so "we need to get on with it as quickly as we possibly can, get these roofs covered."
"Let this be a lesson to all governments, whether it's a PLP government or an OBA government. Let it be a lesson that we should keep a large amount of slate in stock for the people of this country," added Mr. Desilva.
Read More About