[Updated with video] During this Christmas Season the Bermuda Police Service – Community Action Teams developed an initiative entitled "Be a Part of a Miracle" with an aim is to assist families during the Christmas season that are experiencing challenging circumstances.
A spokesperson said, "This initiative was done in partnership with the Bermuda Police Service's 2014 selected charities The Women's Resource Centre and Big Brothers and Big Sisters Bermuda.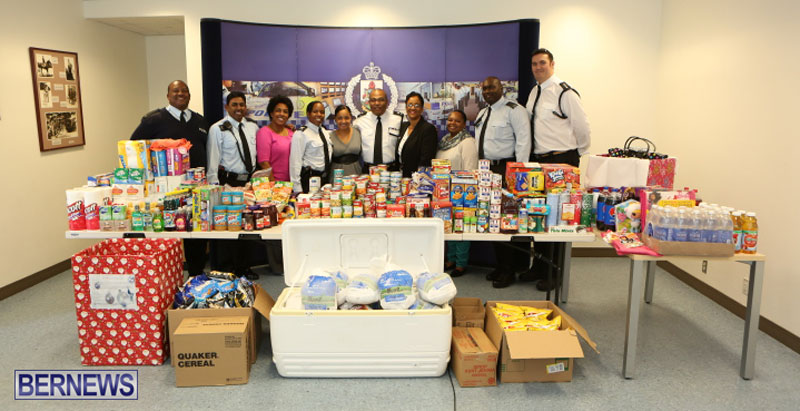 "Members of the Service were encouraged to assist in giving non-perishable goods, including grocery vouchers that would be donated to our two charities who would then distribute these items to families in need.
"We were overwhelmed with the amount of goods that members of the service donated. Donations were also received from our annual children's Christmas party where children of members of the service donated nonperishable items.
"Due to the wonderful giving of the members of the BPS we were able to collect a signification amount of toys, toiletries, perishable and nonperishable items.
"On behalf of the Police Officers, Support Staff, Reserves and Cadets, we are honored to present these items to The Women's Resource Centre and Big Brothers and Big Sisters Bermuda."
Read More About