The Bermuda Arts Centre is getting set to host a winter juried open show titled "February Chill," opening today [Feb 22] from 3.30pm through 5.30pm, coinciding with the opening of artist Nahed Eid's studio.
A spokesperson said, "This is an open Members' show. It is the only show of the year that our artists are allowed to enter anything they wish. The other shows have themes that the artists must adhere to."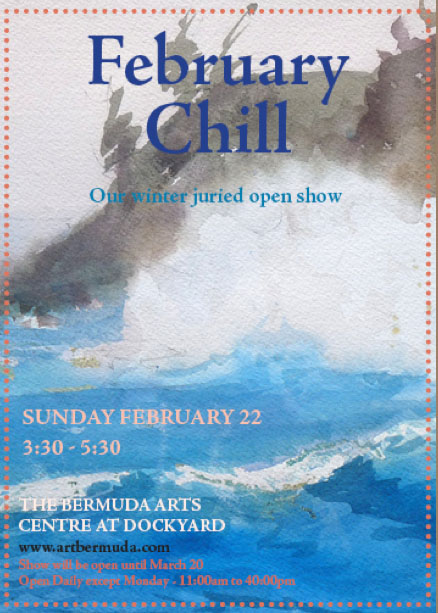 "We have had many interesting entries, from cedar to ceramics, with many beautiful paintings in all media of course.
"The Arts Centre is very excited to have a new studio artist join our team. We welcome Nahed Eid, who creates in mixed media – dolls are made from cork screws, everyday items are turned into key holders. Nahed creates what she likes to call "fun-ctional" art. Her studio has been turned into a small shop of wonder and magic."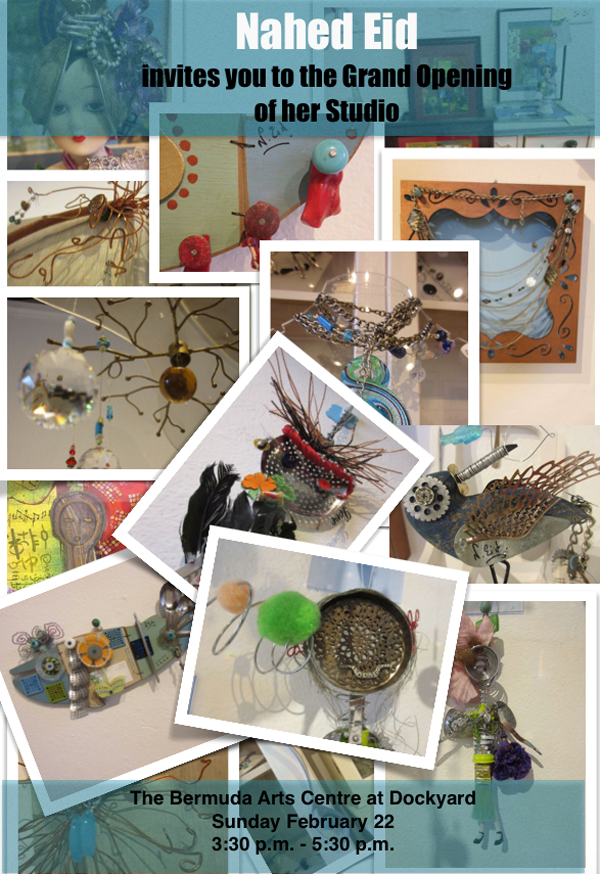 "With Nahed joining the Arts Centre, we are pleased to offer our visitors the utmost Bermuda Art experience. Our main Gallery holds our monthly revolving show featuring only local artists.
"Our small 'shop' area offers only locally made items – jewelry, ceramics, cedar carvings, dolls, bowls, scarves, pillows and so many other interesting items."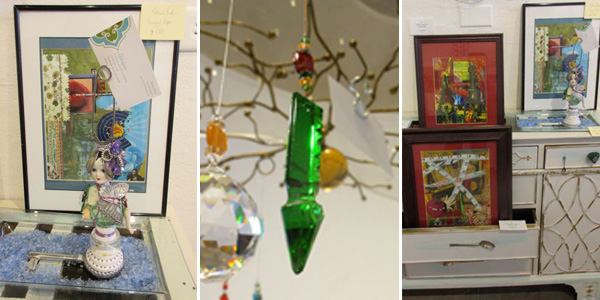 "We pride ourselves that we have the largest selection of Bermuda prints on the island. We are the only gallery that offers visitors a chance to meet local artists and talk to them as they demonstrate their skills.
"We now have four working studios: Nahed Eid – mixed media, Christopher Grimes – oil paintings, Christopher Marson – water colour/gouache paintings, and Chesley Trott – cedar sculptures."
The Bermuda Arts Centre is open from 11.00am through 4.00pm from Tuesday through Sunday. For more information, visit online, call 234-2809, or email artcentre@logic.bm.
Read More About
Category: All, Entertainment