[Opinion column written by Chris Famous]
"Look at me! Look at me! Look at me now! It is fun to have fun, but you have to know how."  ― Dr. Seuss, The Cat in the Hat
They say cats have nine lives and an ability to land squarely on their feet after falling from high places. And if we take a look at the cartoon character Sylvester from the Looney Tunes and the number of falls he has endured in his attempting to catch Tweety Bird, this may indeed be true.
It would appear as if we have our own Sylvester the Cat in local politics. A cat who has been chasing his own Tweety birds of economic power, political power and influence for the last four years. There was a time many thought this cat was reaching far beyond his own reach.
Pre-Election Promises
Let's take a look at some of the promises this cat made to us: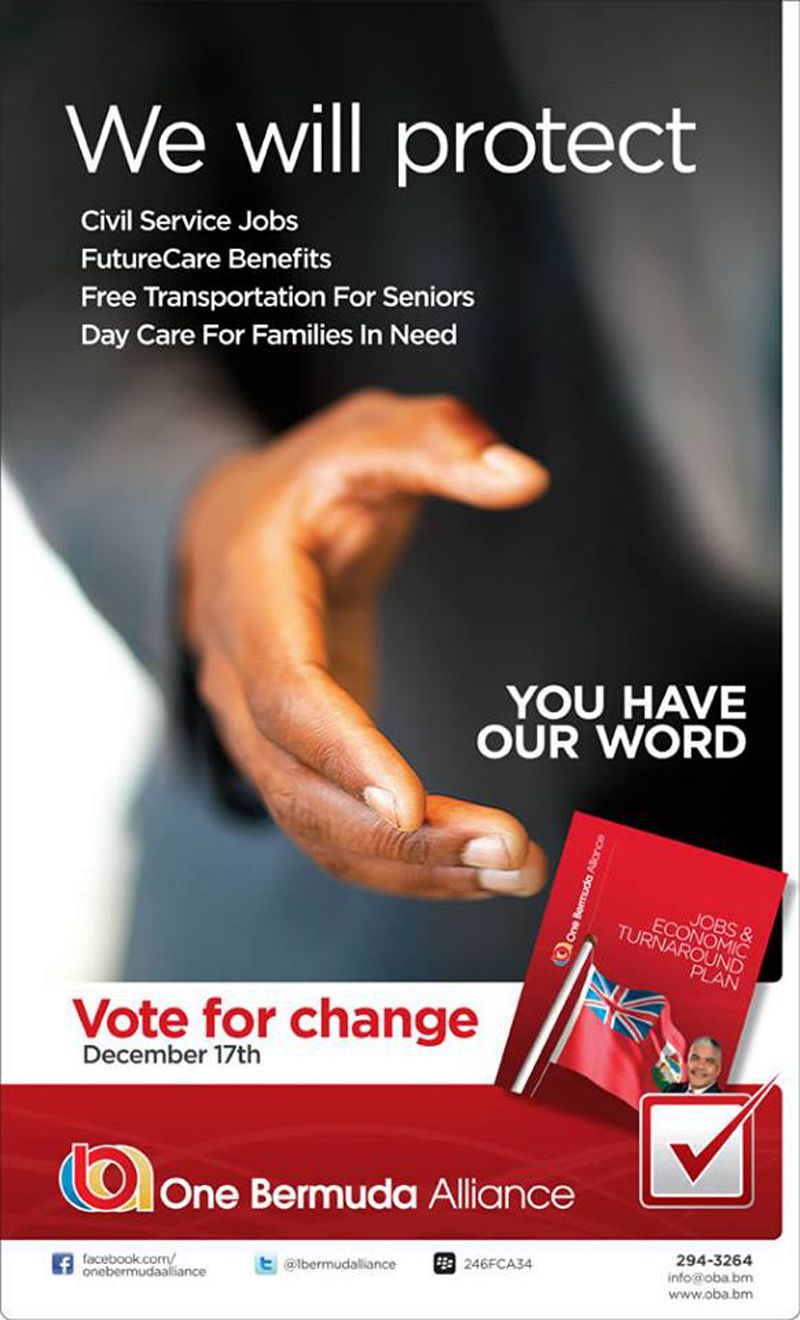 No cuts to the Civil Service
Social and economic equality
Transparency and accountability
A referendum on gaming
Create 2,000 jobs
Capital jobs that would be on time and on budget
A suspension of term limits
Election and parliamentary reform, including the right to recall
Education reform
Post-Election Results
Let's take a look at what this cat helped to deliver to us once he got inside the cage of political power:
January 30, 2013: Abolished term limits within two months of being in office
December 13th 2013: Engineered the theft of the referendum from the people of Bermuda
July 5th 2013: Blocked legislation showing recipients of government contracts
May 29, 2013: Violated the Ministerial Code of Conduct via omission to Parliament
May 2014: Restricted the OBA Chairman's investigation of the BPAC affair
Voted against the formation of a joint select committee on election reform
Proposed privatization of our airport
Heritage Wharf over budget
Kings Wharf, no costs delivered
Minister Shawn Crockwell said in Parliament [PDF] on July 5, 2013
I have spoken to the Premier and I do not believe that we have extended that policy. I said that maybe we should consider extending the policy of putting in the Official Gazette, all contracts awarded by Cabinet, and this way you achieve the goal of transparency.

"There would be no need for us to embrace what is being suggested today because my challenge is this—I do not see the benefit.

"If we table the contract in Parliament after it has been signed and produced, if the Opposition has a major concern about a consultant, the Government would not be able to change it, because we would be in breach.
For over a year, this cat [and a few others] concealed the fact that they arranged for persons who were possibly interested in gaining a casino license to transfer $350,000 to fund aspects of a political campaign.
For over one year, this cat and others gave Bermudians the impression that they would have the democratic option of voting on the issue of gaming.
Even after it was fully exposed that the Ministerial Code of Conduct had been broken, this cat attempted to state that he had did no wrong and Bermudians should just turn the other cheek.
Curiouser and curiouser!
As of December 2014 the cat is back and wearing a Ministerial hat. Even more "curiouser and curiouser" is that this cat now has access to the very Ministry that will most likely oversee massive capital projects that will be needed to facilitate the America's Cup Village and potential liquidation of Government properties.
"And this mess is so big and so deep and so tall, we cannot pick it up. There is no way at all!"  ― Dr. Seuss, The Cat in the Hat
"I taut I taw a puddy tat." – Tweety Bird.
- Chris Famous can be contacted via email at Carib_pro@yahoo.com or Twitter at @ryderz777

20 Most Recent Opinion Columns

Opinion columns reflect the views of the writer, and not those of Bernews Ltd. To submit an Opinion Column/Letter to the Editor, please email info@bernews.com. Bernews welcomes submissions, and while there are no length restrictions, all columns must be signed by the writer's real name.
-
Read More About
Category: All