The annual ZOOM Around the Sound is set to be held on Saturday, April 11, taking participants on a 7.2 mile walk, run, ride, and paddle board excursion while raising funds for education programmes.
"This year, for the first time, we have listed the race on RaceDayWorld.com," said ZOOM coordinator Joanne Chisnall.
"Already, we have seen this a boon, with so many more learning about the event we are anticipating the best participation rates ever."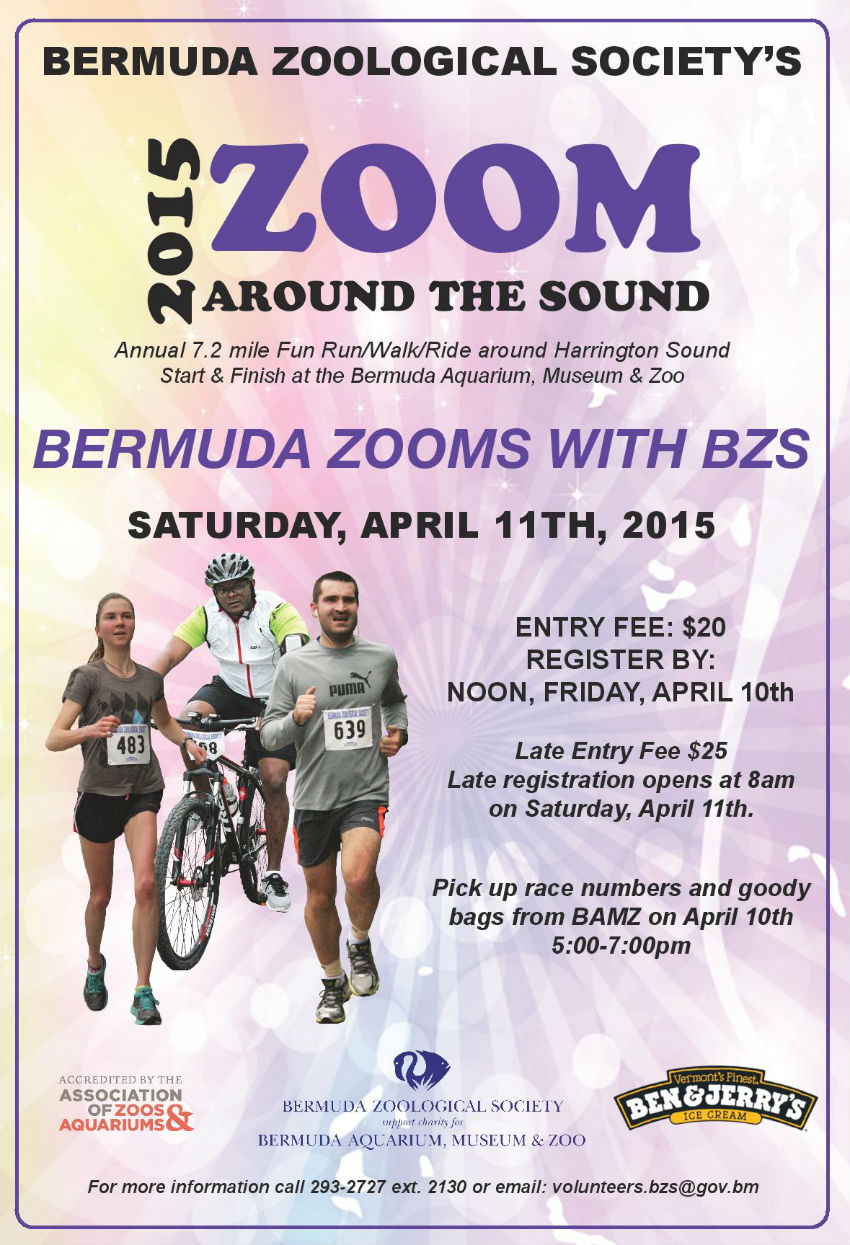 Participants can also pick up registration forms from the Bermuda Aquarium, Museum & Zoo's front desk and the Sportseller in Hamilton. The cost is $20 per person, and the deadline for registration is 12.00pm on Friday, April 10. The first 700 registered participants will also receive an event shirt and goody bag.
Online registration closes at 6.00pm on Thursday, April 9, and there is an additional $3 processing fee.
2014 ZOOM Around the Sound [photo by Sara Westhead]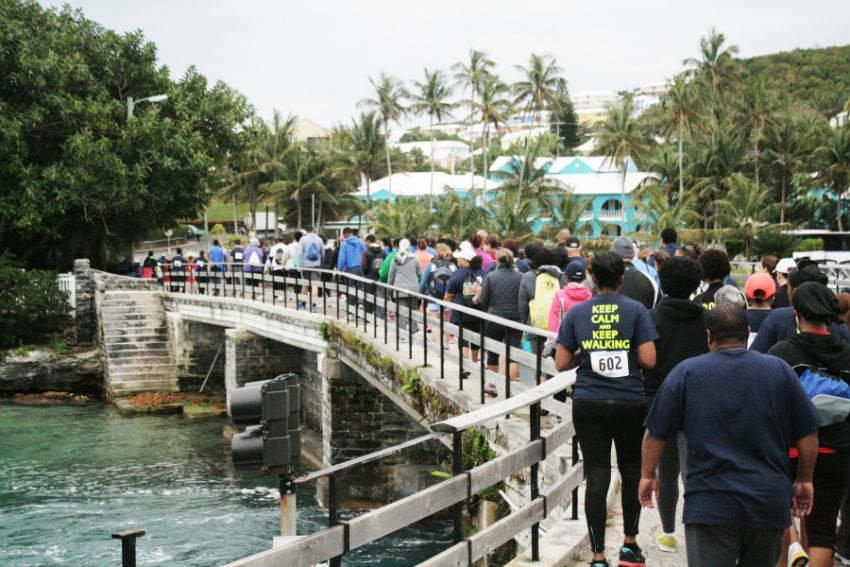 A spokesperson said, "The event has been a staple for the BZS for 19 years, with the very first race taking place in 1996. Approximately 150 people participated that first year, which served as an innovative fundraising opportunity – the entry was becoming a member of the BZS.
"Through the years, ZOOM Around the Sound has continued to grow and has since become a key fundraising opportunity to support the educational programmes of the BZS. In our busiest year, we had nearly 800 participants and in 2014, several paddle boarders joined in the ranks and took to the waters circling the outer rim of Harrington Sound."
"ZOOM Around the Sound is a very popular event with our friends, members and neighbours, with many participating year after year," said Ms. Chisnall.
Paddle boarders joined ZOOM Around the Sound in 2014 [photo by Sara Westhead]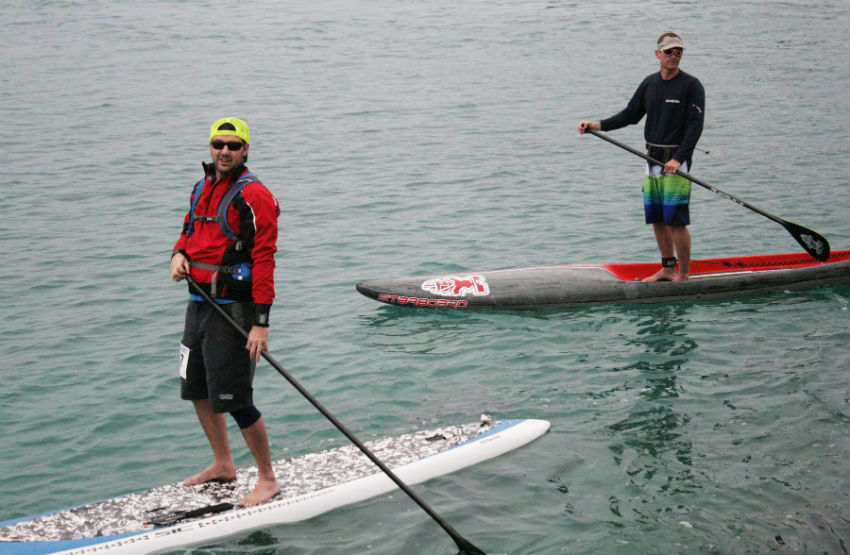 "It is always nice to see families coming out together. And thanks to our sponsors Ben and Jerry's and Butterfield and Vallis, all proceeds go directly to our education programmes. We are extremely thankful to both companies who have brought so much to the event, particularly Butterfield and Vallis, who have supported this event since its inception."
"Racers are invited to come early on the day of the race to warm-up with Valentina and her crew from Bermuda Jazzercise at 8.30am. Cyclists will set out at 8.45am, followed by the runners and walkers. The entry fee includes admission to BAMZ on the day."
For more information, contact BZS Volunteer Coordinator Joanne Chisnall on 293-2727 [extension 2130] or via email at volunteers.bzs@gov.bm.
Read More About
Category: All