Students at the Berkeley Institute continue to pay tribute to their classmate Arai Joell-Johnston, who was recently killed in a cycle collision.
Today [Apr 10] students, many wearing special t-shirts sporting Arai's picture, paid tribute to the 16-year-old's memory with prayer, a moment of silence, and musical, spoken, and written tributes.
Principal Dr Phyllis Curtis-Tweed offered words of encouragement. She told students to mourn their loss but to celebrate Arai's life, to learn from his positive example to recognize, celebrate, and lift up their own potential.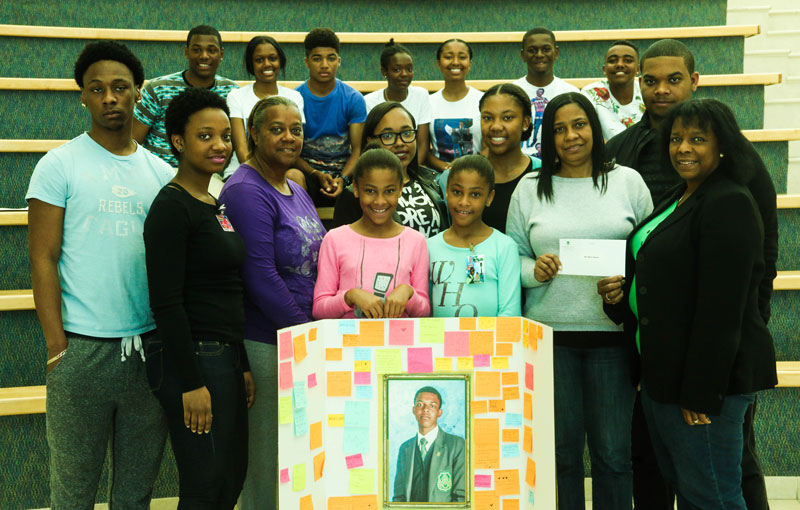 This event was sponsored by the Student Council and the administration. As a part of the tribute, today was designated as a Grub Day in memory of Arai with the proceeds to be given to his family to offset funeral expenses, and the students, faculty and staff raised $2500.00.
These funds were presented to Arai's mother Maria Johnston and her family, who came to school to acknowledge the students' gesture.
Mrs. Johnston conveyed that the family is touched by and appreciative of the school's support. She also met and personally thanked each of Arai's teachers.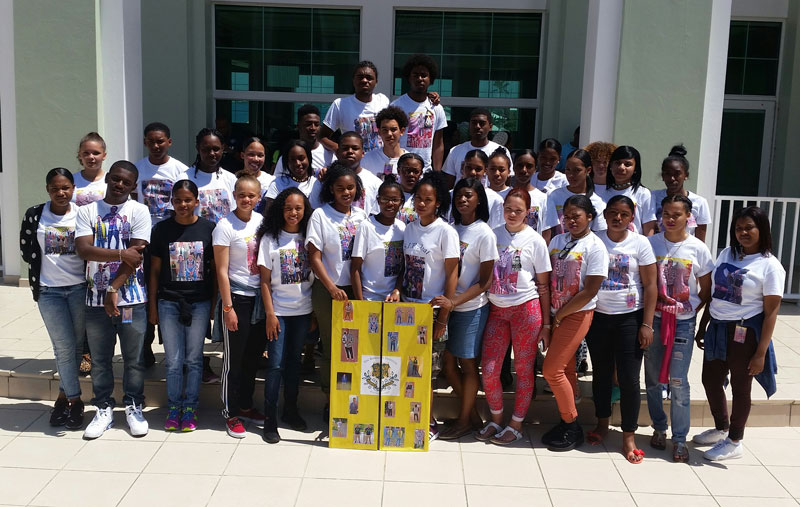 "The outpouring of love and support for this family is yet another testament to the sense of community that lies at the heart of The Berkeley Institute," a spokesperson said."The school will continue to provide counselling support for students and faculty as needed. Respice Finem!"
Read More About