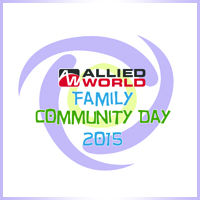 The Centre on Philanthropy is getting set to host their fourth annual Allied World, Family Community Day on Sunday, June 7 at Victoria Park in Hamilton from 1.00pm through 5.00pm.
A spokesperson said, "Bermuda's families are invited to discover the joy of volunteering for local charities in an afternoon of fun, food, games, entertainment and prizes. The event is entirely free [we encourage families to register] and is a great opportunity for families to spend quality time together while making a difference in our community.
"The Allied World Family Community Day offers an opportunity to harness the boundless energy of youth, rallying together with their closest loved ones, to come together and give. Children learn compassion and community awareness and together, families are building the foundation for volunteerism through the next generation.
Elaine Butterfield, Executive Director of The Centre on Philanthropy, said, "Allied World and The Centre on Philanthropy's goal is to offer an event that makes volunteerism appealing and fun for the whole family, while providing children with the opportunity to become agents of change in their community, by thoughtfully contributing to causes they care about.
"Students are also able to gain Community Service hours, by participating in the event. We hope that everyone comes out."
"On the day, families will work together to complete the projects for the attending charities during an afternoon of fun activities and a delicious barbecue."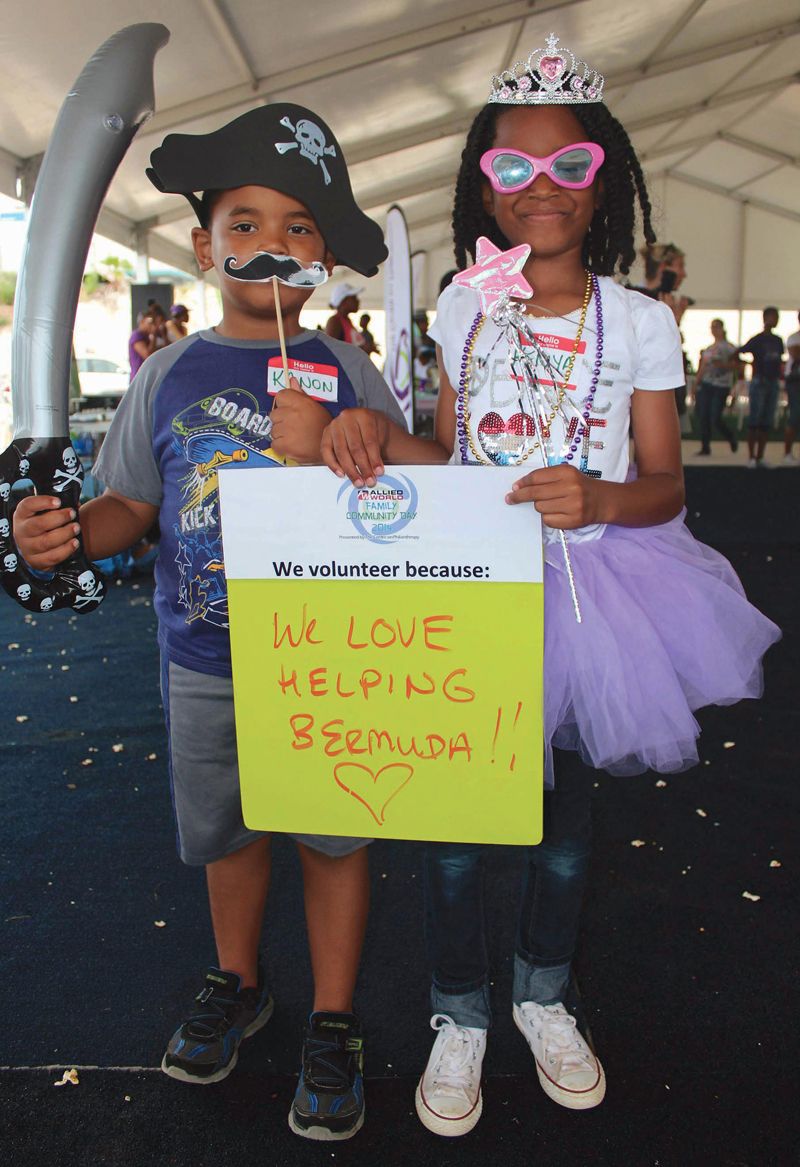 "Charities will also feature information booths where families can learn about their cause and volunteer opportunities for the future.
"Family volunteers are required to sign up by June 1st by e-mailing Jenice Germain at jgermain@centreonphilanthropy.org or by calling her on 236-7706. Families will be sent the list of charity projects being offered and can select the charity they would like to assist.
"The MC for the day will be the one and only Nikita Robinson of HOTT107.5 and activities will include a Fun Castle, Photo Booth & Face Painting along with fun games, Tug-of-war, Musical Chairs and even an Egg and Spoon Race."
The day's entertainment will be provided by Gombeys, Zumba, DJ Siid James, and a demonstration from Jump 2B Fit. Activities will include a sing-a-long, paint, board games, hat design, seniors tea party, mosaic tile art, and charitable efforts.
"We hope families across the island will join us for this fun-filled event to discover the joy of giving back to our community."
For further information, contact jgermain@centreonphilanthropy.org or call The Centre on Philanthropy on 236.7706.
Read More About
Category: All, Entertainment