An initiative by P6 Somersfield Innovations Programme students will see the Somersfield Spring Fair replace plastic water bottles with their greener re-fillable counterparts.
"At this year's Spring Fair, water will be free for all who bring a reusable container," explained the P6 students. "Drinks that are not as healthy, but perhaps a special treat such as soda, will be available at the Fair as well for a cost."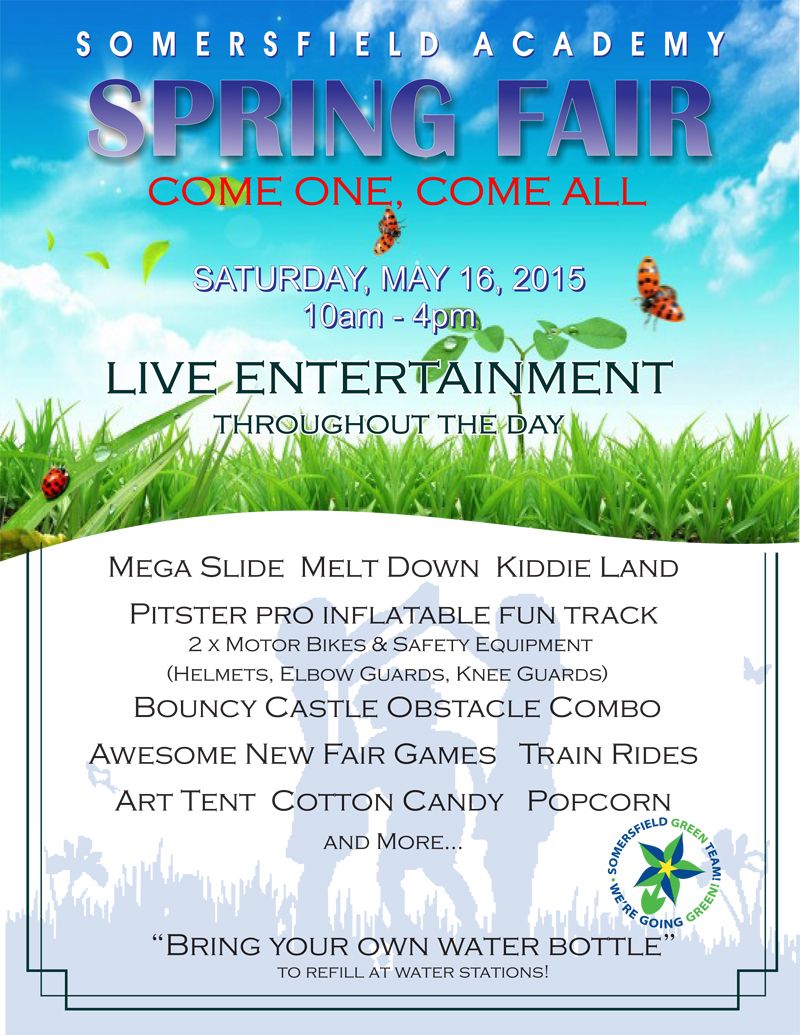 While the Spring Fair is a significant fundraiser for Somersfield Academy, the students also believe that having the opportunity to be hydrated for free was an added benefit for the local community given today's economic challenges.
The Spring Fair includes various games, bouncy castles, rides, raffles, food booths, and live entertainment.
"The P6 students were challenged to come up with an alternative to disposable drink bottles being used at school events after their visit to the Materials Recovery Facility in September," said Mark Brown, who directs the school's science, technology, and humanities-based Innovations Programme.
"This work follows last year's work wherein this class of students redefined costs at Arnold's Market using an environmental cost basis and received a Bermuda National Trust Award for their work."
The P6 students worked with Somersfield Academy's Green Team, made up of parent, teacher, and staff volunteers, to bring their plan to fruition. The plan has also been made policy for all campus events at Somersfield as Somersfield Academy works to set a sustainable example for its students.
Several P6 students attended adult meetings, including the Parent Teacher Association and Green Team committee meetings.
The students' previous work on 'Redefining Cost':
Also, a group of M3 students, including Charlotte Toogood, Regan Brewer and Mackenzie Paul, have their own initiative to create a project that recognizes an issue that has an impact on Bermuda's environment caused by disposable plastic water bottles and our unsustainable throw-away lifestyles.
This project is called Bottles For Bermuda and the students plan to instigate a change in the image of reusable water bottles by designing trendy and reusable bottles and selling them for donations towards a local environmental organization like Greenrock. At the moment, the students are using social media to advertise and display their products to make themselves more well-known in our community.
On Saturday, May 16 at the Somersfield Spring Fair, the M3 students will be selling these bottles to locals all around Bermuda and hopefully increase the popularity of reusable water bottles. The goal is to promote the usage of reusable water bottles and educate the people of Bermuda on how there is no excuse for single use.

Read More About
Category: All, Entertainment, Environment