The Bermuda SPCA has taken a step forward in their effort to protect the island's larger vulnerable animals by breaking ground for a new stable facility.
The new facilitiy intends to expands on the SPCA's commitment to bettering the lives of Bermuda's abandoned and abused animals.
Located on the site of the current Shelter on Valley Road in Paget, the Stempel Stables will provide the SPCA the ability to affordably care for livestock under the Shelter's care. This expansion of services is slated to begin in fall 2015.
Minister of Health and Environment Jeanne Atherden, Shelter Chairman Dr. Andrew Madeiros, Diana Bergquist of the Stempel Foundation, and Past President and Project Manager Allison Williams: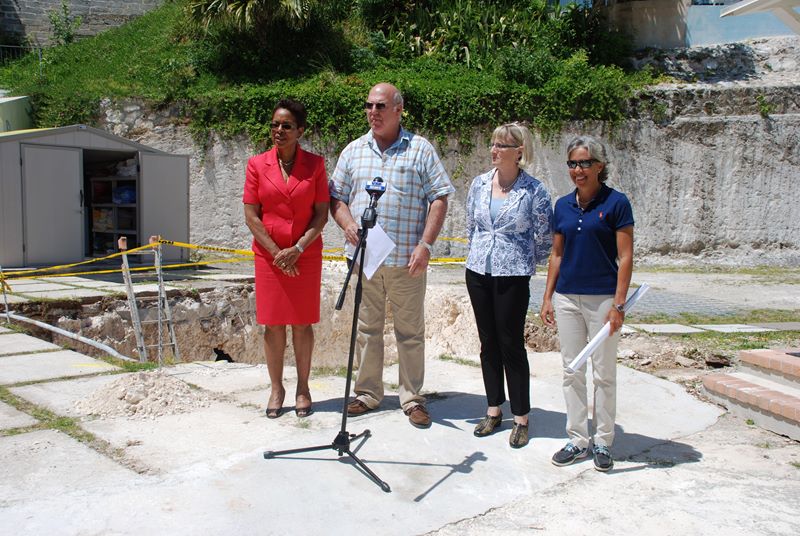 "As an open admission shelter, the SPCA seeks to assist any animal in need, but not having a physical facility on site to care for larger animals has been challenging and expensive for our Charity" said Allison Williams, SPCA Past President and Project Chair.
"This purpose built stable will enable our staff to provide hands on care in the most cost efficient and safe environment."
Minister of Health and Environment Jeanne Atherdenand and Diana Bergquist of the Stempel Foundation: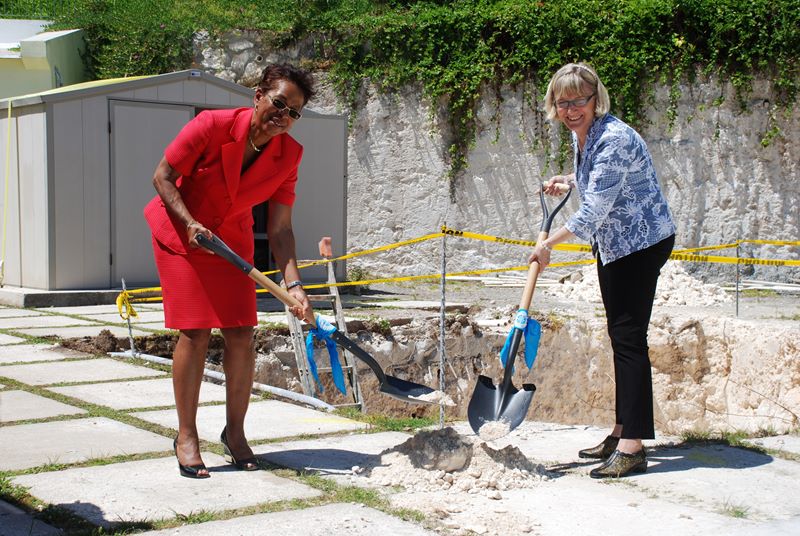 A spokesperson said, "The new Stempel Stable will include three stables and a tack room. These stables will increase the SPCA's capacity to rescue and rehabilitate larger animals, with the goal of returning the animal to improved living conditions or adopting the animal to a forever home.
"The purpose built facility will be 100 percent compliant with the Bermuda's Care and Protection of Animals Act 1975 – Commercial Horse Stables [licensing] Regulations 2005 and meet all building regulations, health and safety standards and fire safety precautions."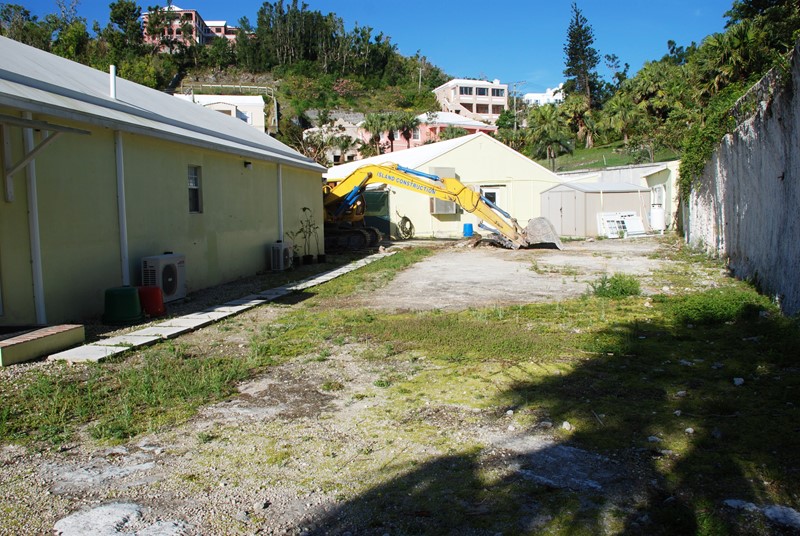 "The addition of these Stables reunites the SPCA with its history. The property on Valley Road in Paget was originally gifted to the Bermuda SPCA by the Bermuda Horse Lovers League in 1956. Funding for the Stables has been raised over the past several years through donations made by the Ernest E. Stempel Foundation.
"The Stempel family have been lifelong supporters of the Shelter and their generous contributions will enable the SPCA to rescue and care for large animals in a much more efficient and timely manner."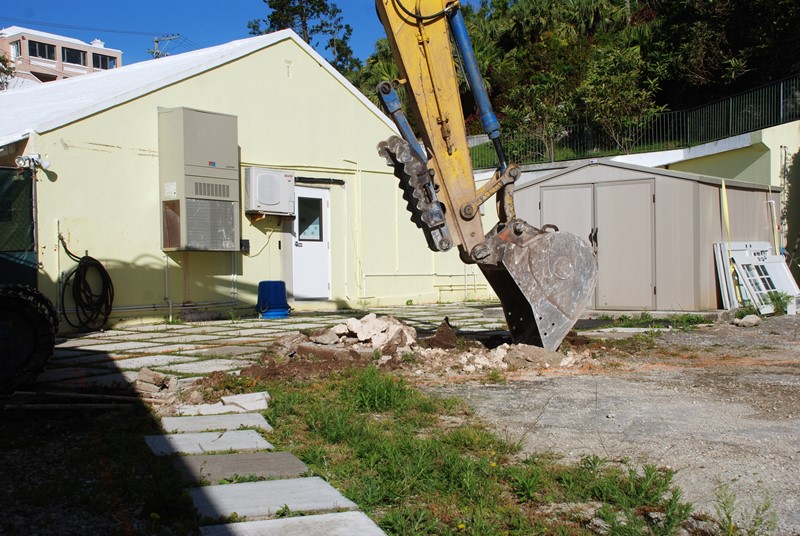 "For almost 100 years, the SPCA has been available to respond to the public and assist with law enforcement and quickly remove animals to a safe environment where they do not pose a danger to themselves or the community.
"The SPCA works closely with the Government Animal Wardens, local vets and the owners of local stables and farms when investigating animals' cruelty claims; and is Bermuda's only non-governmental organization which has the capacity and track record to respond to public safety and humane emergencies involving cats, dogs and livestock animals."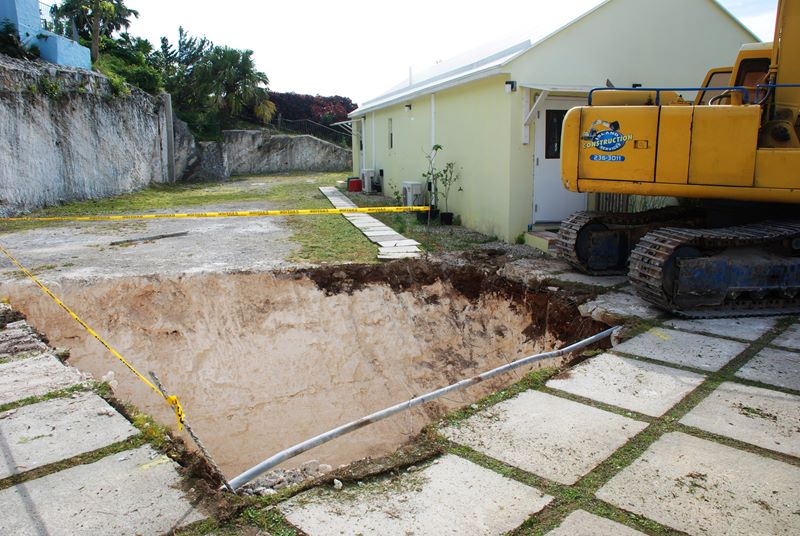 For more information, visit the website, email info@spca.bm, or call 236-7333.
Read More About
Category: All