[Updated] The police can be seen in large numbers in the St Monica's Road area this evening [June 10] attending what we understand to be reports of gunshots. Further details are limited at this time, however we will update as able.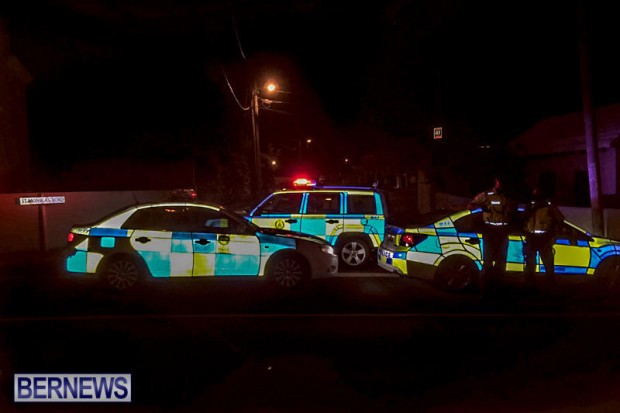 Update 10.44pm: Police Media Manager Dwayne Caines said, "At 10.19pm police responded to a report of gunshots being heard in the area of St Monica's Road in Pembroke.
"Upon police arrival, it was forensically confirmed that a firearm was discharged in the area, however at this juncture it does not appear that anyone was injured. The area has been cordoned off and is presently being processed forensically by officers."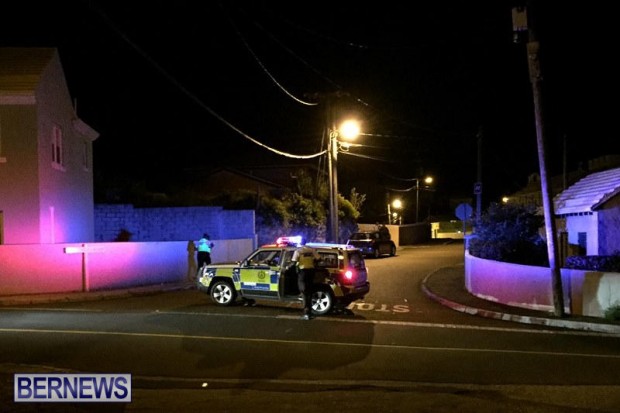 Update 10.51pm: Unofficial reports from area residents indicate that multiple shots were fired.
Update 11.04pm: The police said witnesses state that the suspects were two males on a dark coloured motorcycle.
Update 11.10pm: Audio of statement from Police Media Manager Dwayne Caines
Anyone with any information can contact the police on telephone number 295-0011 or the independent and confidential Crime Stoppers hotline 800-8477.
Read More About