Fourteen top students were awarded scholarships at the 38th annual Association of Bermuda International Companies [ABIC] Education Awards ceremony, held recently at Harbourfront.
Recipients of the 2015 ABIC Education Awards included Katherine Arnfield [sponsored by ABIC & anonymous international company], Antonio Bailey [AON & Ariel Re], Ashley Bento [ACE], Ciara Burrows [XL Catlin], Clevon Cunningham [PartnerRe], Aleisha Hollis [FIL Limited & Kane Group], Shane Hollis [Amlin], Nicholas Moulder [Lombard Odier & Barcardi Limited], Emily Osborne [OIL Group], Jordan Payne [Aspen], Chelsea Smith [Allied World & Endurance], Aaron Trimm [AXIS & HFI LP], Chelsea Warren [Zurich], and T'Deana Spencer [ABIC].
Award winners with Premier Michael Dunkley​, ABIC Chair Patrick Tannock, ABICEA Chair Roy Fellowes, and guest speakers Sean Moran and Jereme Ramsay of the BDA: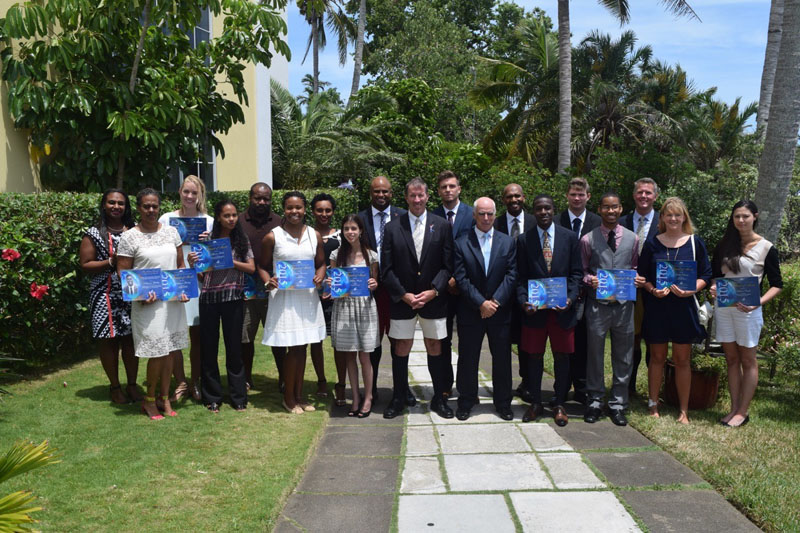 The recipients of the memorial awards were Antonio Bailey [The Stephen Edwards Memorial Award sponsored by ABIC member companies], Aleisha Hollis [The Michelle Outerbridge Memorial Award sponsored by ABIC member companies], and Chelsea Warren [The Shernelle M. Outerbridge Award sponsored by Zurich].
Bermuda Business Development Managers Jereme Ramsay and Sean Moran were guest speakers at the ABIC Education Awards, and they urged students to be keep learning, to be adaptable & organised, to work overseas when possible, and to "network, network, network."
XL Catlin Head of Bermuda Insurance Operations and President of ABIC Patrick Tannock was a 1980 scholar, and previously said, "The ABIC Education Awards enables young Bermudians to further their education overseas and acquire the skill sets in order to participate and succeed in International Business.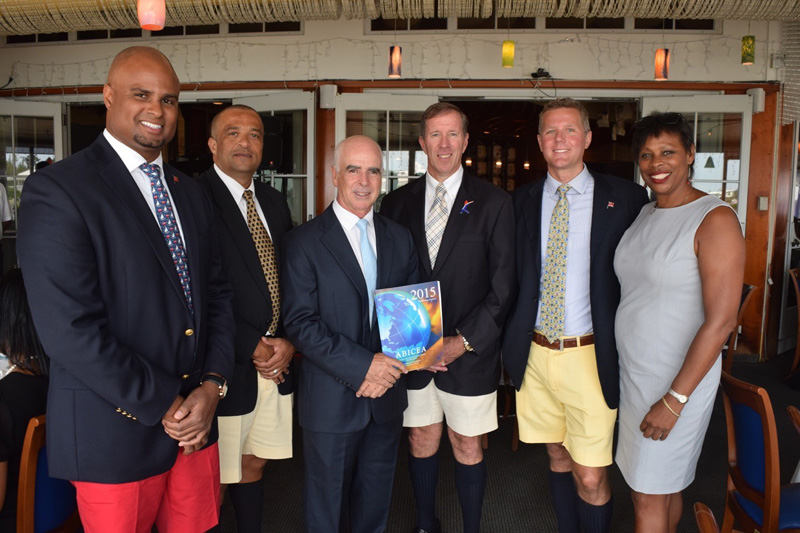 "As former scholarship recipients working in International Business, we are uniquely positioned to act as ambassadors to positively influence perceptions about Bermudians in the international business arena and perceptions about International business within our communities, and, we must continue to tangibly demonstrate, by our contributions to the success of our companies, that it is a great investment for International companies to award scholarships to Bermudian students."
In the past decade, the programme has given over $5 million to approximately 185 Bermudian students pursuing full undergraduate or post-graduate degrees in accredited colleges or universities abroad.

Read More About