On Saturday [July 25] Mystique's Unique will be having their grand reopening, set to be held on the lower level of the Bermudiana Arcade on Queen Street from 10am – 7pm.
Owner, Mstira Weeks stated that they wanted to better service their customers, and it was also time for a new feel and flow. Most of the refurbishing was carried out by her husband, father-in-law and brother -in-law, coupled with her keen sense of design.
What is Mystique's Unique all about?
"We are a store that provides unique functional fashion making you feel and look good. We provide different and reasonable items that your normal store won't have. Our anchor products are tech accessories, watches and eyewear/sunglasses," she said.
"I call it eyewear because it's more than just something you put on your face to see or block the sun, it's a statement. Then we have the ordinary finds as the seasons change, which keep our customers coming back. Back to school is near so we will have unique school bags for all ages as we do every year."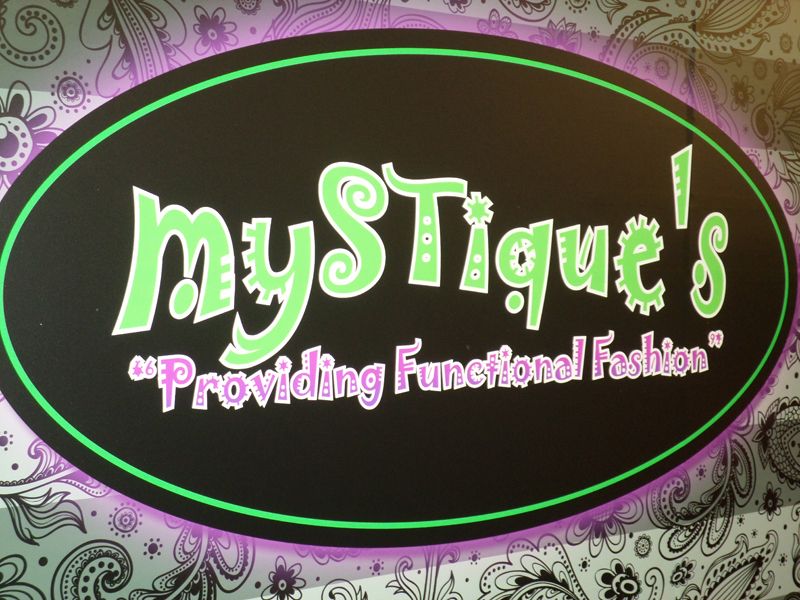 "Buying eyewear at mystiques is a different experience. It's our passion and we love what we do. We love making our customers look and feel good and venture out to wear something they wouldn't normally wear," she added.
"I think we have built a good reputation when it comes to eyewear as people trust our opinion.A lot of customers come back for that service and to tell us how they received so many compliments about their eyewear.
"This makes people feel good and continues to grow a loyal customer base for Mystique's. We love to build relationships with our clientele and are committed to giving all a positive customer experience.
"We are also passionate about our tech accessories, and making your phone and tablets look as good as you. We also have people coming back, excited from their phones getting compliments.
"We have regular to unique tempered glass, cute and protective cases, dust plugs and buttons for phones and tablets. Mystique's has other accessories for your gadgets; ear phones, chargers, bluetooth headsets,speakers, power banks etc. There are handy fun gadgets, and we also do custom cases for phones,tablets, ipads, mugs and more!"
"The grand reopening will be taking place this Saturday the 25th, on the lower level of the Bermudiana Arcade on Queen Street kicking off at 10am.
"Those that plan to attend will have the opportunity to see the new look, refreshments will be served, there will be giveaways, and a special draw for a 7″ tablet.
"Music will be provided by talented female DJ, Lady Blazian, and Brotha Richie coming later on to spin as well, and guests will have the pleasure of trying out the world's Best Massage Chair. We have a section in the store selling jewelry, handbags and some clothing pieces by Touche'. "
Mystique's Unique said they "would like to thank and express their heartfelt gratitude, for the many clients, family and friends, from all sectors of the community that have supported them over the years, stuck with them even during these challenging economic times, and look forward to growing and continuing to raise the level of excellence that they have come to be known for. A special thank you to Bermuda Signs , Country Cabinets and Surface Trends."
Read More About