Footy Promotions recently partnered with a United Kingdom football try out company to host the Professional Football Tryout and Assessment, a four-day effort that saw 100 island players aged 10-25 participate.
UK Football Trials were flown in by Footy Promotions in order to give the players in Bermuda the chance to get scouted by professional and semi-professional clubs in the UK.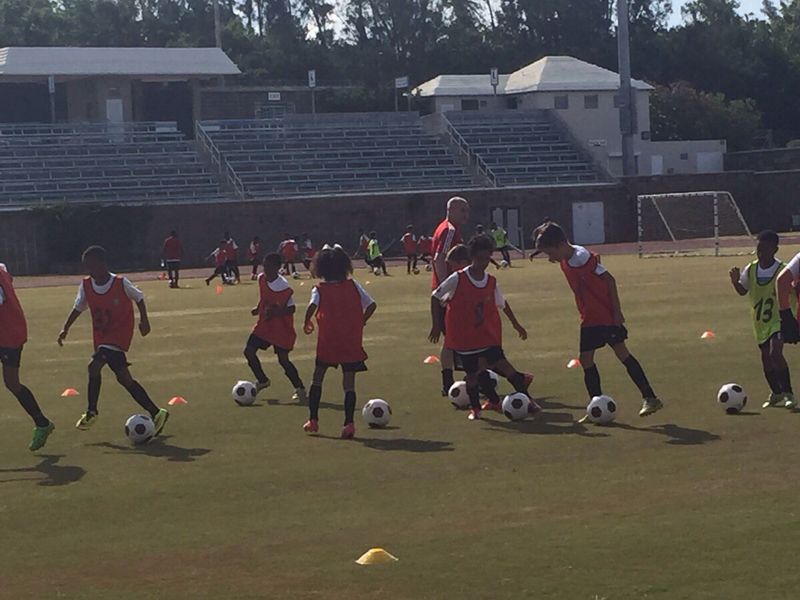 Hosted at the National stadium, with a Premier League club in attendance, three of the UK's top UEFA Coaches tested players on all areas of the game and provided individual feedback to all attendees.
Harry Price, UK Football Trials Director, said, "We want to thank Footy Promotions, the players, parents and the people of Bermuda who have made this an incredible first visit for us to this fantastic island."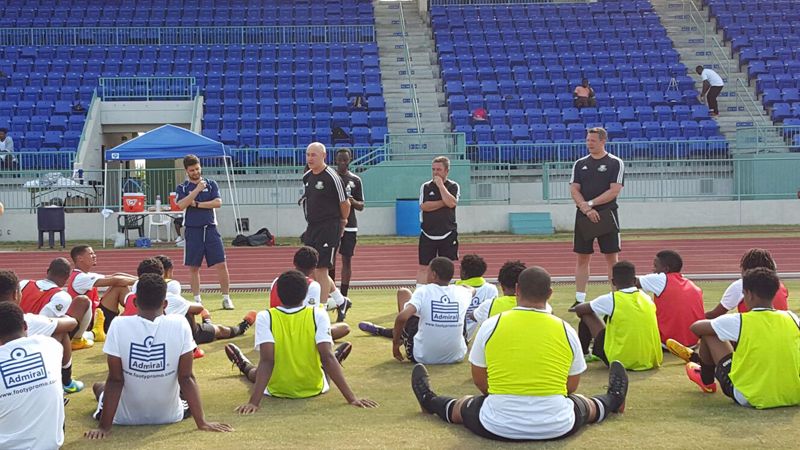 "Our aim was to give the players the chance to get scouted by clubs in the UK from Premier League level to semi pro level, using our best team including our agent, a premier league scout and world class coaches. The standard of the players was outstanding, and what impressed us most was the athleticism and the attitudes of the players. 
"Every player gave it their all, couldn't have done any more and made our job very simple.  We have made decisions on players we believe would have a chance at pro clubs in the UK and our team have already started to make approaches to a few premier league, Championship and League 1 teams for some of the players."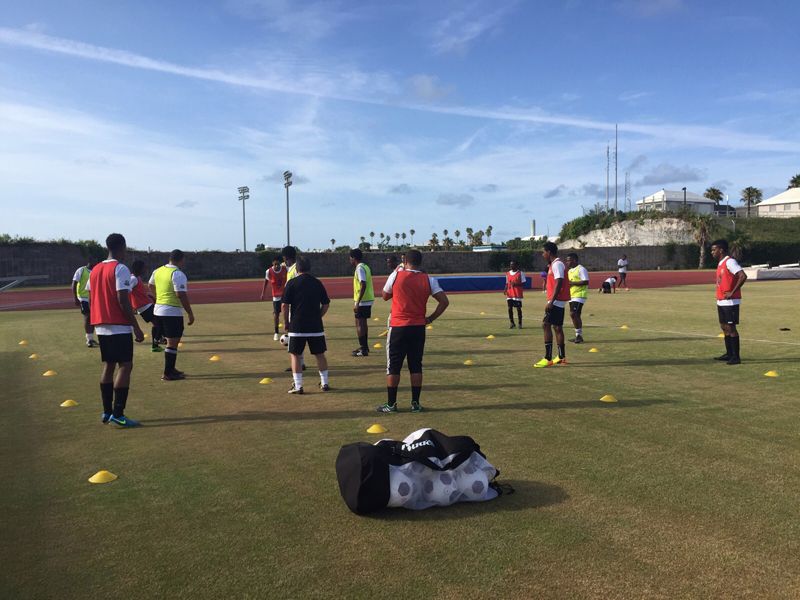 "We really want to make this an annual event and wish to keep an eye on a number of players we believe have a very good chance to make it in the game here in the UK. 
"Thank you so much to everyone that attended, and very well done."
Vinzie Zuill, President of Footy Promotions, said, "We enjoyed working with UK Football Trials. It was a great atmosphere as they created a professional football environment for the players in Bermuda as they would in the UK.  We are very pleased with the turnout, work ethic and attitude of the players."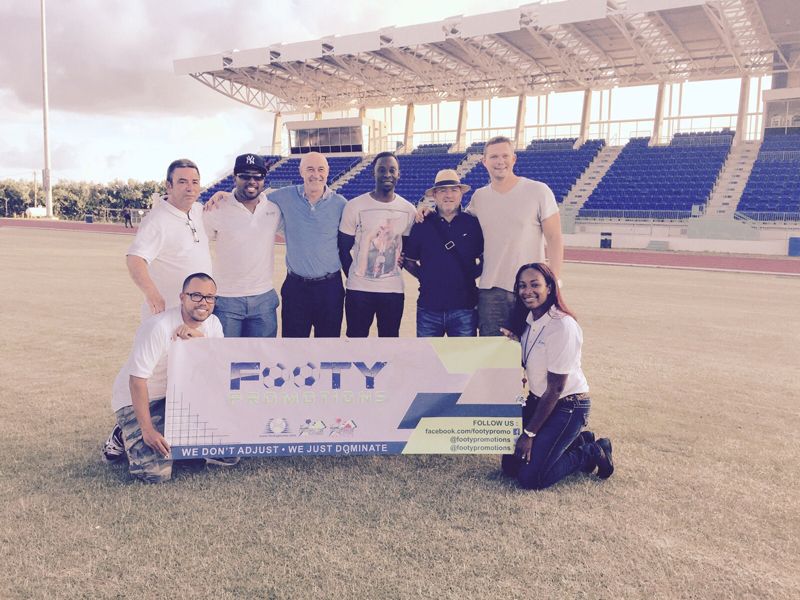 "As some players have been selected for their chance at a UK Club, we are looking to host this event next year, to give other players the same opportunity and for some to  improve their graded assessment. Also, the event was a good learning experience for local coaches that worked with these top UK coaches."
"We would like to give a big thank you to UK Football Trials, players, and volunteers for making this event a success."
Players interested in pre-registering for next year's event can do so on the Footy Promotions website; for more information, email footypromotions@gmail.com.

Read More About