The Bermuda Tourism Authority [BTA] will launch a competition next month to determine the island's best fish sandwich and is asking residents to help with the search.
"Visitors to any destination want to eat where locals eat," said BTA Chief Product & Experiences Development Officer Pat Phillip-Fairn.
"With this competition we will challenge our restaurateurs to win the endorsement of locals on the often debated topic of great Bermuda fish sandwiches.
"The restaurant that wins favour with locals and can impress a panel of local judges will be recommended to visitors through BTA marketing efforts on-island."
The Chamber of Commerce Restaurant Division has been notified of the upcoming competition and the BTA is inviting all other restaurants to also participate.
Restaurateurs are being given notice of BTA's Best Fish Sandwich Competition so they can prepare for its start on August 4, 2015. The competition will last for two weeks.
During that time the BTA will ask residents to scour the island in search of the best Bermuda-made fish sandwich and then vote for their favourite online or by telephone.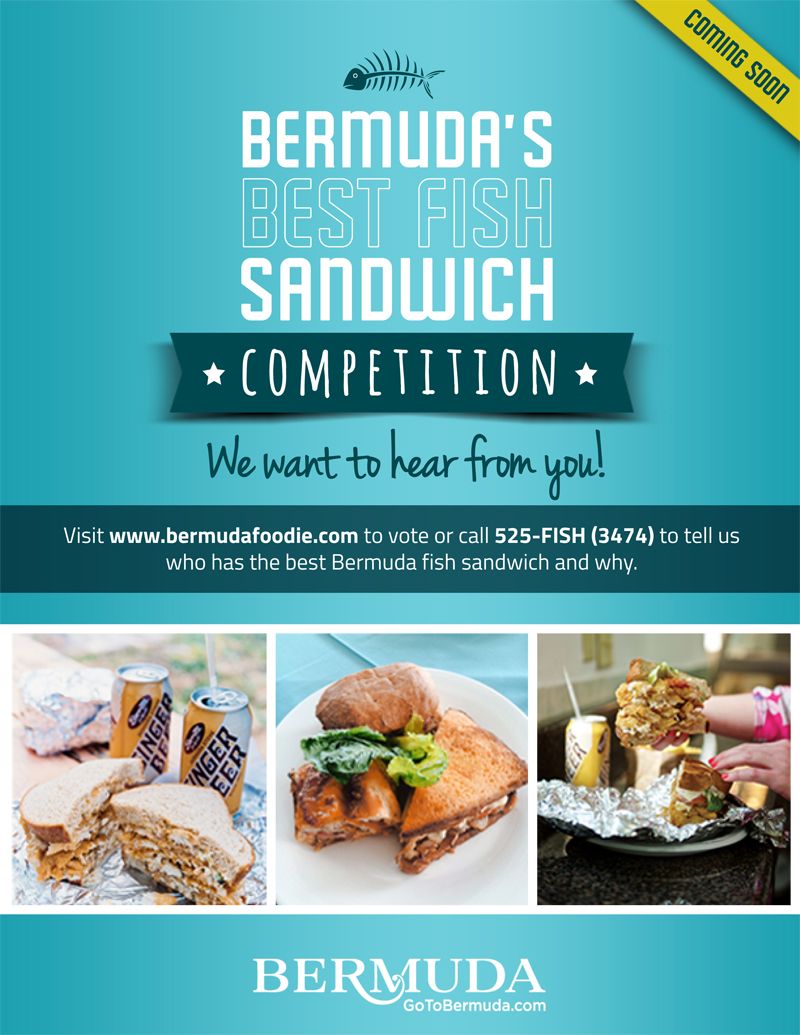 The restaurants with the highest volume of endorsements from locals will advance to a second round where a panel of judges will crown Bermuda's Best Fish Sandwich.
Any restaurant taking part in the competition is asked to let the Tourism Authority know between now and July 29, 2015, by calling 525-FISH [3474] or sending notification via email at experiences@bermudatourism.com.
Mrs Phillip-Fairn said: "Restaurant Weeks this year showed us that a well-run culinary promotion can noticeably improve the bottom lines of our stakeholders.
"We hope the Best Fish Sandwich Competition will also grow sales for local restaurateurs, particularly takeout counters who don't take part in Restaurant Weeks because it's a dine-in promotion.
"Also if you're a restaurant that doesn't typically offer fish sandwiches perhaps this is an opportunity to put it on the menu for a couple of weeks to see how customers respond. We hope to see a strong showing of local restaurants vying for this title."

Read More About
Category: All, Entertainment, News