The Bermuda Tourism Authority [BTA] partnered with The Loren at Pink Beach Hotel to promote the second annual Summer Chef Series.
A spokesperson said, "The series, designed to provide a memorable dining experience at the South Shore property, also connected internationally acclaimed visiting chefs Eric Adjepong and Tiffany Derry with Bermudian students.
"This opportunity provided young students insight into the culinary world while introducing them to practical skills in the kitchen.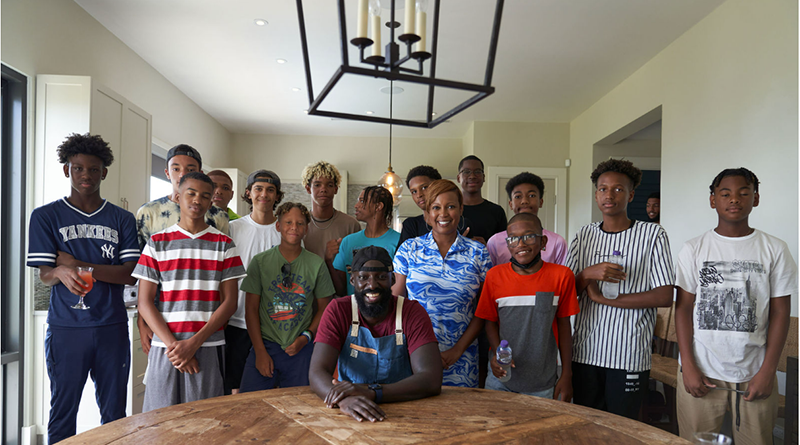 "Ghanaian-American celebrity chef, Eric Adjepong, created a fully subscribed culinary experience for guests of The Loren over the Cup Match period, delivering a uniquely inspired take on Bermudian cuisine. A frequent visitor to Bermuda, having partnered with Bermuda Tourism Authority on previous occasions, Chef Eric chose to deepen his connections to the island by hosting a Chopped Style experience for a dozen young boys aged 13-18.
"The young men, plucked from the Bermuda Government Summer Day Camp programmes, were introduced to the basics of food preparation, presented with a mystery basket of ingredients, and instructed to collaborate with their fellow participants to produce a dish using the available tools and ingredients.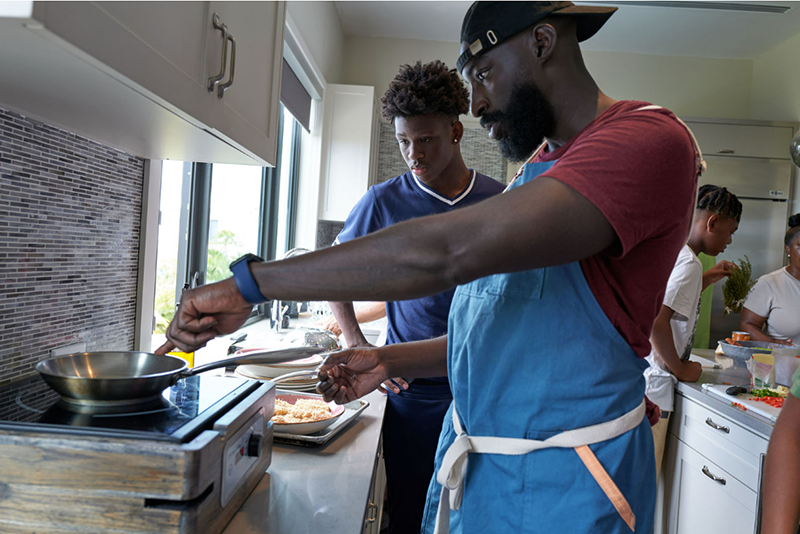 Tracy Berkeley, BTA interim CEO, joined the young men and Chef Eric at the weekend session.
Ms. Berkeley said, "In line with the objectives of the National Tourism Plan, we are strategically fostering more initiatives such as the Summer Chef Series. I am beyond ecstatic to see this programme curate authentic experiences for our visitors to enjoy while simultaneously providing career opportunities for all Bermudians to consider. We thank our partners at the Loren for their first-in-class service. It is my hope that the youth feel inspired and strongly consider a career in the hospitality industry."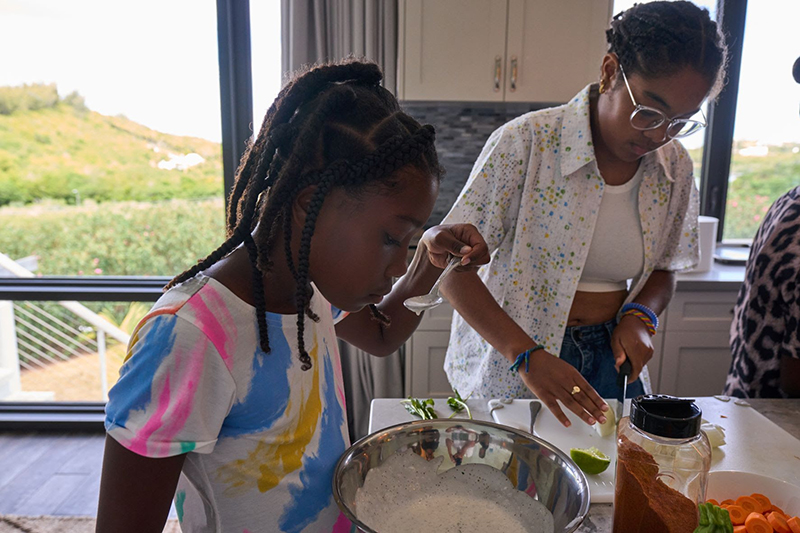 The spokesperson said, "A fierce advocate for social justice, Tiffany Derry who hails from the American South was passionate about connecting with young girls while in Bermuda. She met thirteen girls aged seven to fourteen, most of whom were students from the Shawnette Somner Etiquette School for Girls. The session included an intimate conversation with the young girls about Chef Tiffany's professional journey and how she overcame obstacles she faced as a woman in the industry."
Chef Tiffany Derry said, "I'm passionate about educating our younger generation of women. I want them to understand where food comes from, be open to cooking, and enjoy learning where their food comes from – and overall appreciate the process."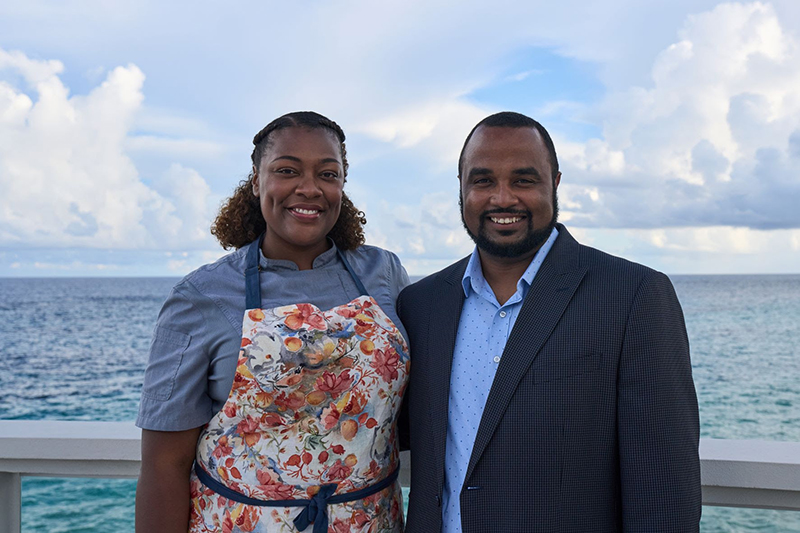 The spokesperson said, "Twelve-year-old Dalae Tull attended the Saturday afternoon session with Chef Derry and shared her excitement for the opportunity."
Dalae Tull said, "I always wanted to be a chef because I love cooking so much."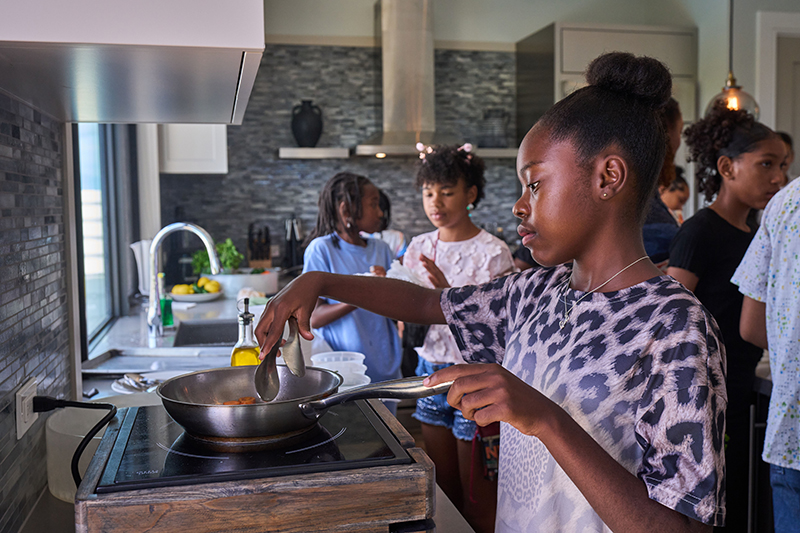 Andre Roberts, Director of Food and Beverage at The Loren at Pink Beach, said, "Our goal in hosting the annual Summer Chef Series at The Loren is to celebrate Bermuda through Bermudian cuisine. Having these award-winning chefs connect with and influence Bermuda's youth to explore the culinary arts is the ultimate inspiration."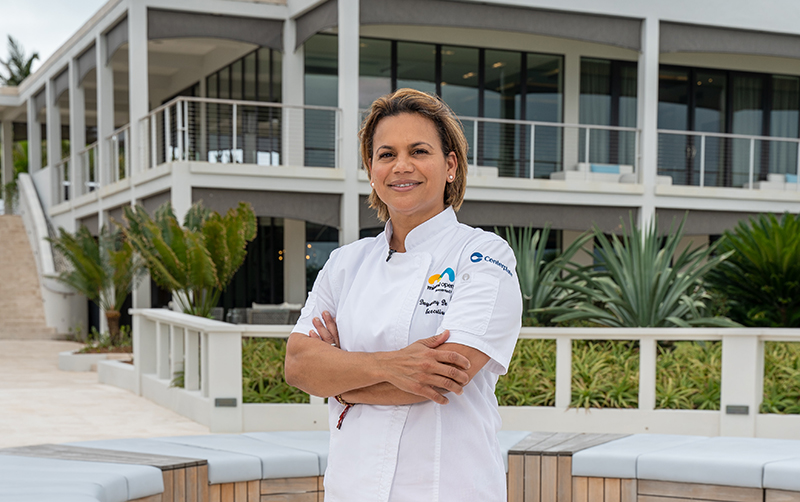 The spokesperson said, "The Loren Summer Chef series wraps up on August 27 with the return of Chef Dayanny De La Cruz. Chef Dayanny is a Dominican-American Executive Chef for Centerplate at Miami's Hard Rock Stadium and is recognized for her barrier-breaking achievement, landing the role of first female Executive Chef at the 2020 Super Bowl. While running the culinary programme for one of the world's biggest sporting events, she led a crew of 2,500+ culinary employees, including 250 chefs."

Read More About
Category: All, Entertainment