Some of the standout participants, volunteers and supporters who made Bermuda's largest and most inclusive charitable fund-raising event a success received awards at a lively outdoor ceremony at the Fairmont Hamilton Princess last month.
The ceremony also marked the last time the event will be branded the "Catlin End-to-End", as title sponsor Catlin Group Limited merged with XL Group PLC to become XL Catlin in May. The 2016 event will be rebranded as the "XL Catlin End-to-End".
"Our 28th event was again a testament of how Bermuda can pull together to give back to the community," said Anne Mello, Chairman of the End-to-End Charitable Trust, which organises the annual event.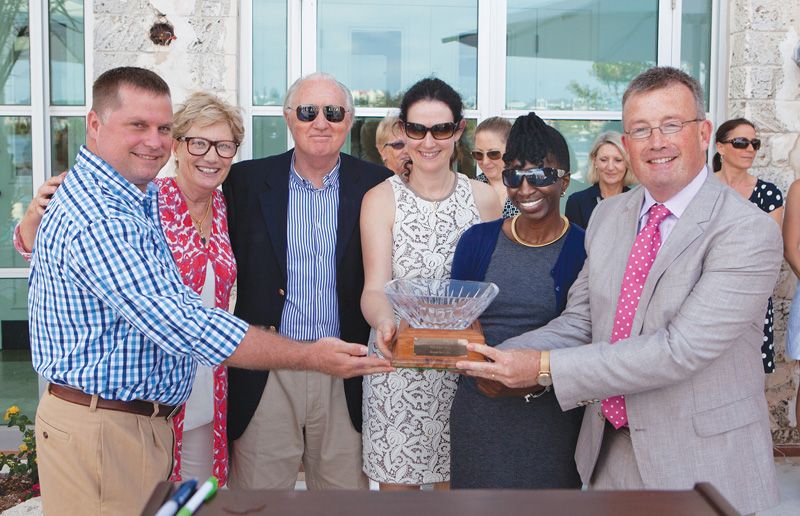 Despite the ongoing difficult Bermuda economy, more than $250,000 in entry fees, pledges and sponsor support was distributed to four Bermuda charities supporting families – an amount which is in keeping with prior years.
"The need for charitable dollars in Bermuda is growing at a time when our population is shrinking – and the charitable landscape itself is becoming more competitive," said Ms Mello.
"With more choices of where to put their charitable dollars, we are particularly grateful for the support of our sponsors, and the efforts of nearly 3000 amazing registered participants who use the event as an opportunity to get fit, have fun and raise funds for worthy local charities," she added.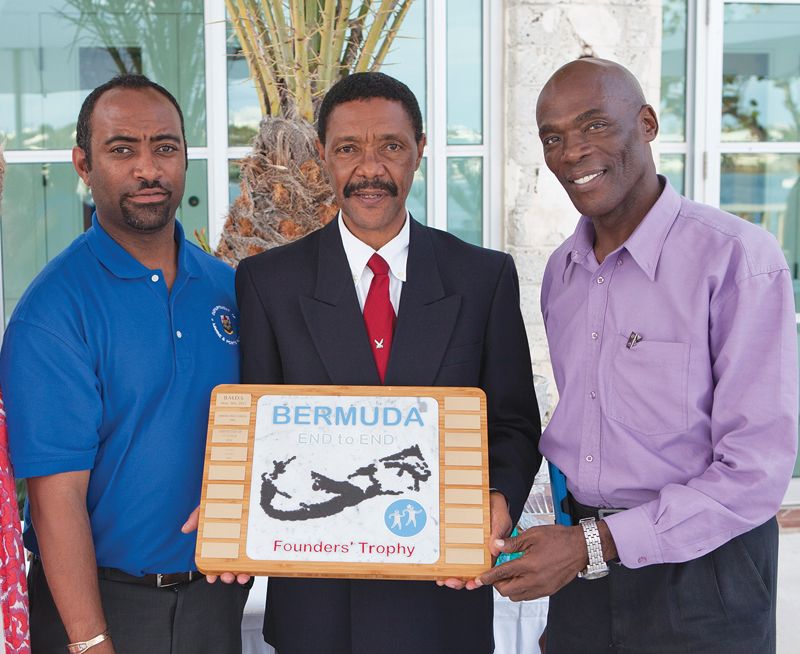 "Our awards ceremony is an opportunity to formally thank some of those who were particularly outstanding in terms of the amount of pledges they raised; the creativity in their approach to their participation; or the sheer size of teams built to participate in the event."
"We also acknowledge that the successful outcome of the event is also due to the work of our more than 500 volunteers and to the incredible support given to us by our Title Sponsor, XL Catlin Bermuda, Premier Sponsors CellOne and Royal Gazette and all of the other sponsoring organisations who offer their assistance."
The charities supported by the 2015 event were:
Family Centre: A 25-year-old charity that provides child and family counselling, school-based counselling, and community and home counselling.
The Eliza Dolittle Society: Bermuda's largest food bank, which provides free food to nearly all the feeding programmes on the Island.
Youthnet: An island-wide programme that matches volunteer mentors with 800 public school students each year, giving "at risk" students extra attention and support in both academics and social interactions.
Friends of Hospice: Bermuda's only hospice, which provides both end-of-life care and palliative care for inpatients and operates a day hospice.
This year, the Catlin Bermuda End-to-End, as a one-time initiative, also supported the efforts of Graham Pewter, the CEO of the charity's title sponsor Catlin Bermuda, who covered the 24-mile course twice in order to raise money for an End-to-End special grant to the Centre on Philanthropy.
Read More About
Category: All