Zurich Bermuda has been a BFIS sponsor since 1998 and this year again renewed their support with a donation of $15,000.
Michael Deevy, CEO of Zurich International [Bermuda] Ltd. said, "We are very pleased to continue our support of the Bermuda Foundation for Insurance Studies as it in turn continues its support of Bermuda's students.
"In addition to scholarships they also offer excellent career advice and networking programmes which encourage students to consider the options open to them in the insurance industry".
In thanking Mr. Deevy and Zurich, BFIS Chairman Gail Martin said, "Having continuous support over many years highlights the fact that we are on the right track in the many programmes and events we organize for both high-school and college students".
BFIS Chairman Gail Martin [centre] thanks Zurich International [Bermuda] Ltd. CEO, Michael Deevy and Zurich Investment Services CEO, Philip Thorne, and Zurich staff [from left] Jennifer Prescott, Rena West, David Soutter [BFIS Trustee] and Hannah Butler [BFIS alumna].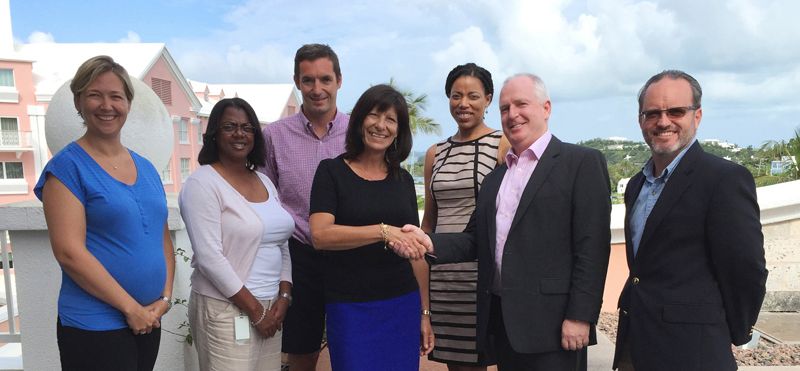 Read More About