Oxford University bound Bermudian Madeleine Fox has been awarded a prestigious scholarship by one of the lsland's leading law firms.
Ms Fox, who already holds a BA in Psychology from the University of California, Berkeley, and who has been accepted to read law at Oxford University [Lincoln College], has been awarded the Conyers Dill & Pearman Legal Scholarship.
It is given to a Bermudian enrolled in a law degree course leading to a Commonwealth legal qualification and subsequent admission to the Bermuda Bar.
"For me, receiving this scholarship is an incredible honour. Being recognized by such a prestigious firm and such high-performing lawyers confirms to me that all of the hard work I have put into my academics has been worth the long hours and dedication," said Ms Fox.
"I used to think that I was definitely going to be a criminal defence lawyer, however interning at various firms that specialise in other legal concentrations has made me less sure.
"I know that I definitely want to be a litigator, but I want to remain open to experiencing different concentrations during my legal education.
"I am still interested in criminal law because I am passionate about criminal rights and social justice, and I believe that the criminal justice system is in need of significant reform," added Ms Fox.
Left to right: Sophia Greaves, Corporate Associate; Madeleine Fox, and David Astwood, Corporate Director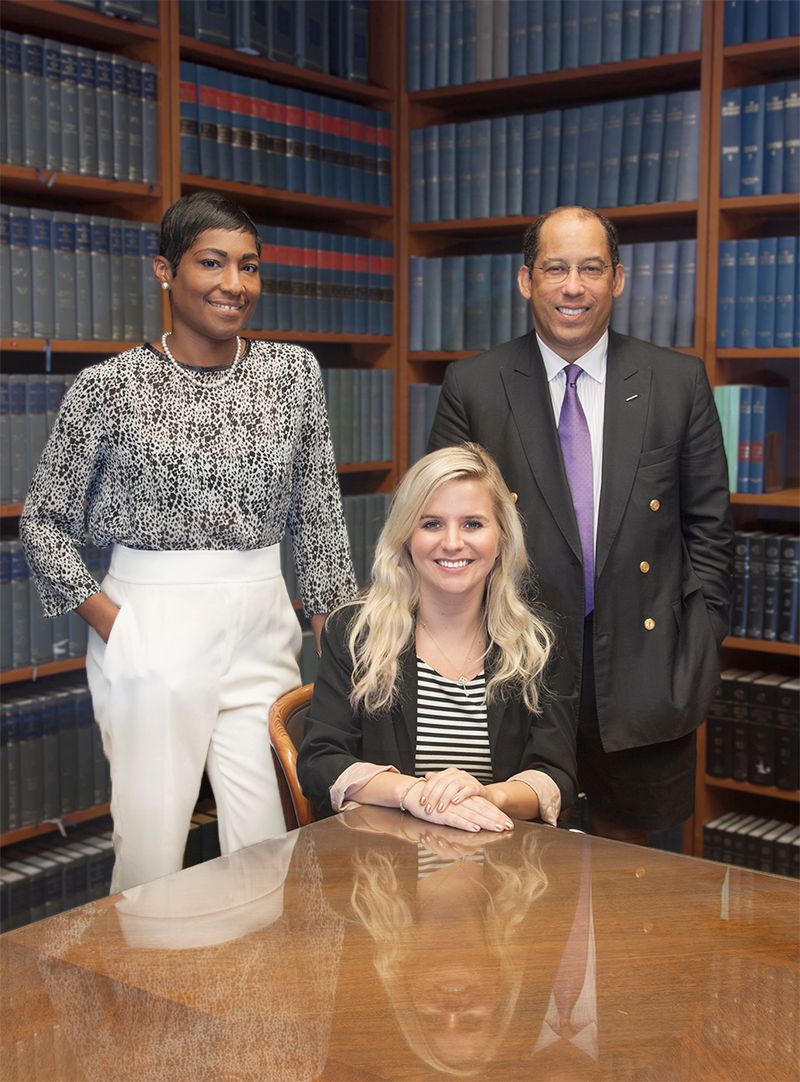 "I do indeed hope to return to Bermuda to work. Having grown up on the Island, I feel a sense of obligation to contribute to the place that has given me so many opportunities."
Ms Fox is interning at Conyers before going to Oxford and added: "Although I haven't been at Conyers long, my mentors, Kent Smith and Mary Ward, have ensured that I have been getting a lot of exposure to Corporate and insurance-related law here in Bermuda.
"I have been researching the basics of and recent developments in Corporate law, re-drafting memos, sitting in on meetings and have also been given the chance to spend some time at Codan Management Ltd.
"The experience is practical, relevant and very valuable, and I would encourage any aspiring lawyers in Bermuda to check out the programme," she said.
Conyers has offered scholarships and bursaries for more than 30 years and annually gives more than $100,000. Since the inception of the awards the Firm has given more than $2.5 million in awards.
David Astwood, the chairman of the Conyers' Scholarship Committee and a director in the corporate department, said: "Madeleine was an outstanding candidate for the scholarship.
"I think that whatever type of law she chooses to practice she will be extremely successful and if she chooses to come back to Bermuda she will be an outstanding addition to the Bermuda Bar."

Read More About