The Pembroke Hamilton Club [PHC] is inviting the entire community to celebrate the official re-opening of PHC Field with a full week of activities, dubbed PHC Black & White Week.
The event will begin on September 21 and culminate with the opening ceremony on Sunday, September 27. Canned food items will be collected at all events in aid of the Eliza DoLittle Society.
There are a host of activities planned, beginning with an invitation to the general public on Monday, September 21 to take part in a public discussion titled, "Are We Having An Impact?"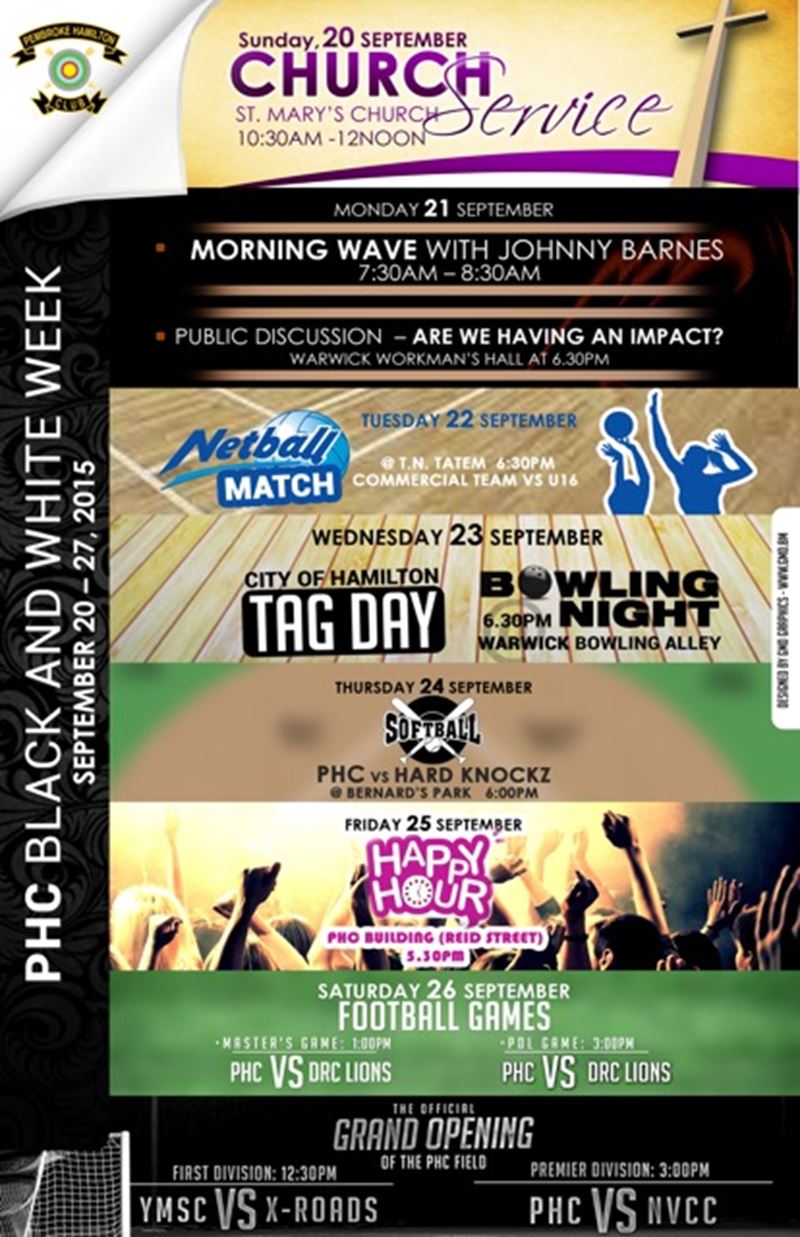 This event will take place at Warwick Workman's Club from 6.30pm through 8:00pm. The Presidents of Southampton Rangers, Warwick Workman's Club, PHC, and Paget will discuss their challenges, strengths, and vision for the future.
On Tuesday, September 22, there will be a showcase netball match at TN Tatem involving PHC's women commercial and youth teams, beginning at 6.30pm.
There will be a bowling night at Warwick Bowling Alley on Wednesday, September 23 from 6.30pm. PHC is also encouraging the public to support their tag day in the City of Hamilton from 10:00am – 4:00pm on this date. On Thursday September 24th, the PHC softball team will be in action at Bernard's Park as they take on Hard Knock. The first pitch is at 6:00pm.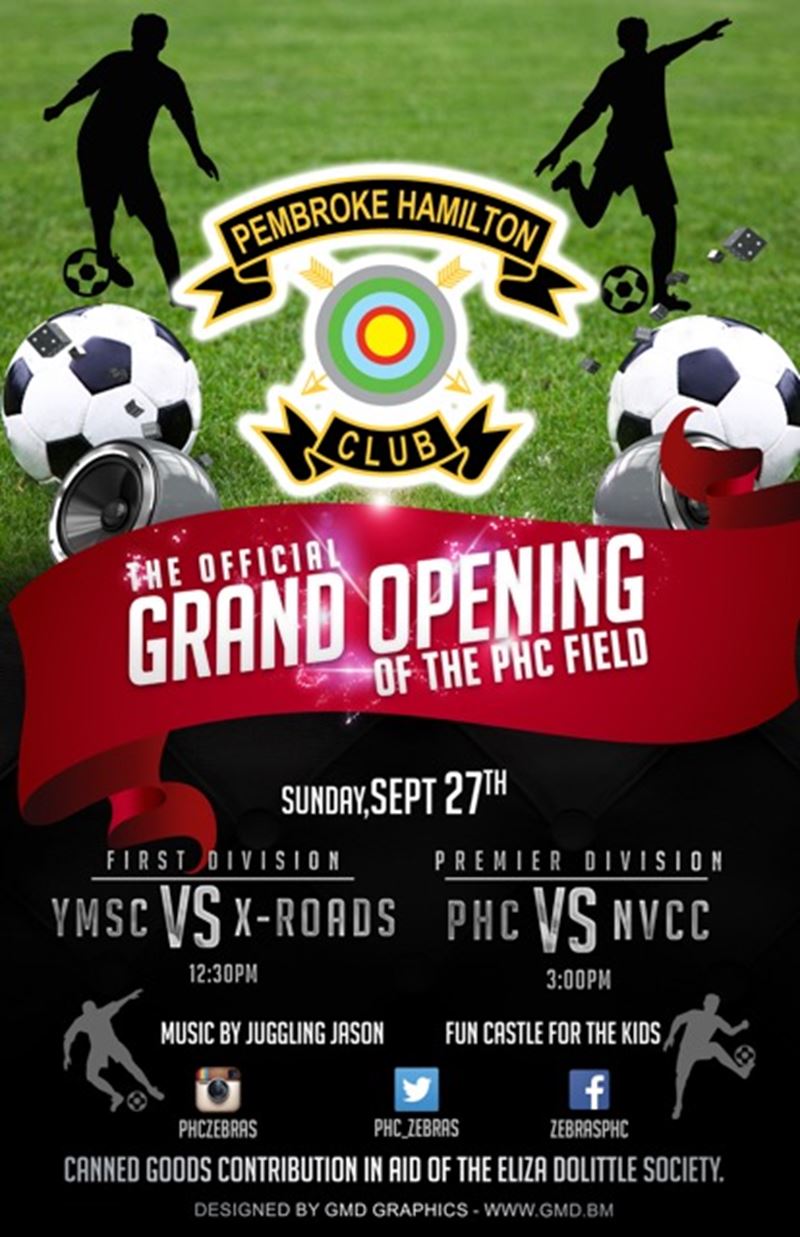 Members and the wider community are invited to a special happy hour at the original PHC Clubhouse at 81 Reid Street on Friday, September 25 from 5.30pm. The DJ for the evening will be Hailey Hypes, playing a mixture of both old and new school hits.
On Saturday, September 26, PHC Field will host both a Masters and PDL football match at 1.00pm and 3.00pm respectively.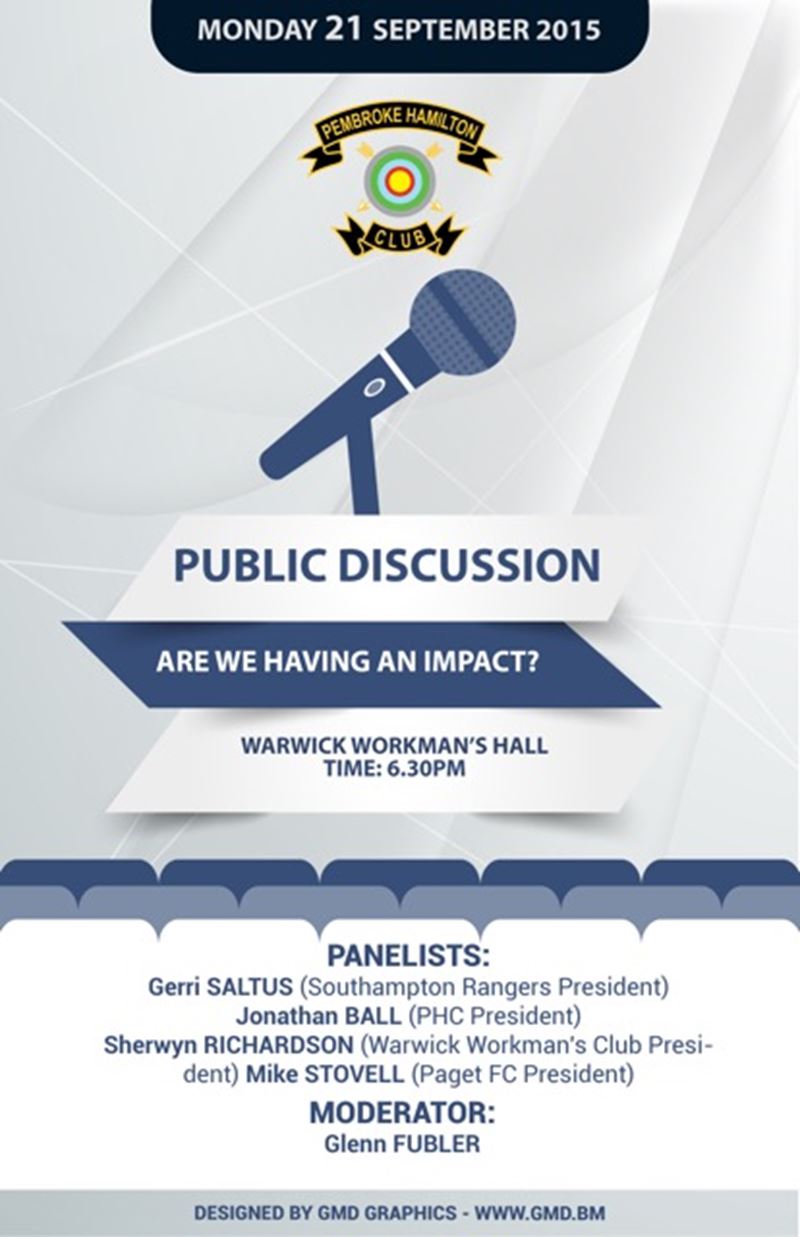 The week's activities will culminate when perennial football rivals PHC Zebras and North Village clash on Sunday, September 27 at 3.00pm. There will be a fun castle for kids and food will be on sale by Sensational Delights. DJ Juggling Jason will create a festive atmosphere as he will be playing both old and new school hits.
For additional information, email PHCZebrasBDA@gmail.com.
Read More About
Category: All, Entertainment, Sports