Efficiency Limited, the exclusive distributors of Samsung air conditioning equipment in Bermuda, have donated two air conditioning units to Carter House and Museum, the historic 17th century building located in St. David's.
Members of the Efficiency team, Edward Petty and Terrence Bowen, spent the morning of Saturday, August 30 installing the two units at Carter House, one for the upstairs area of the museum and one situated downstairs.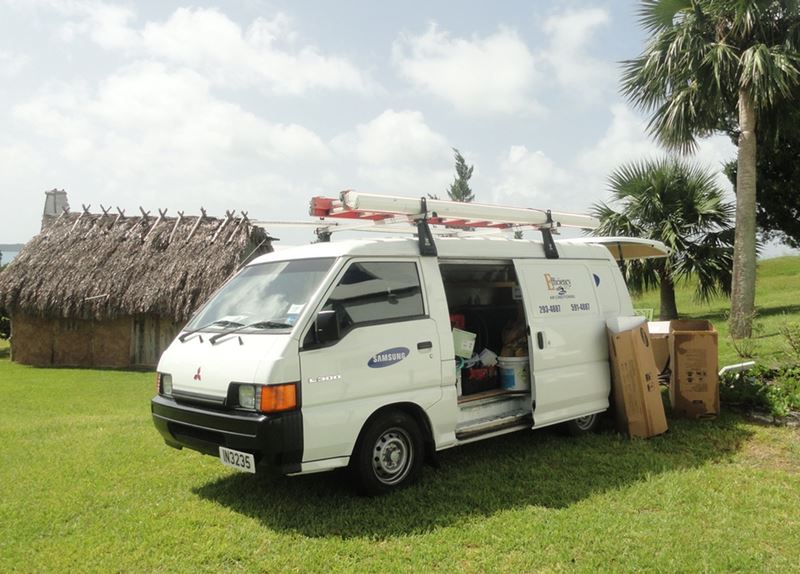 George Skinner, owner of Efficiency Limited said, "We were very happy to be able to assist Carter House and Museum – a very important cultural and heritage museum and to provide added comfort for the volunteers who give their time to bring this historic 17th century home to life for visitors and Bermudians."
"I am also very grateful to Samsung who covered 50% of the cost of the units. It's very important to us to be able to assist community organizations like Carter House and we are committed to supporting local charities."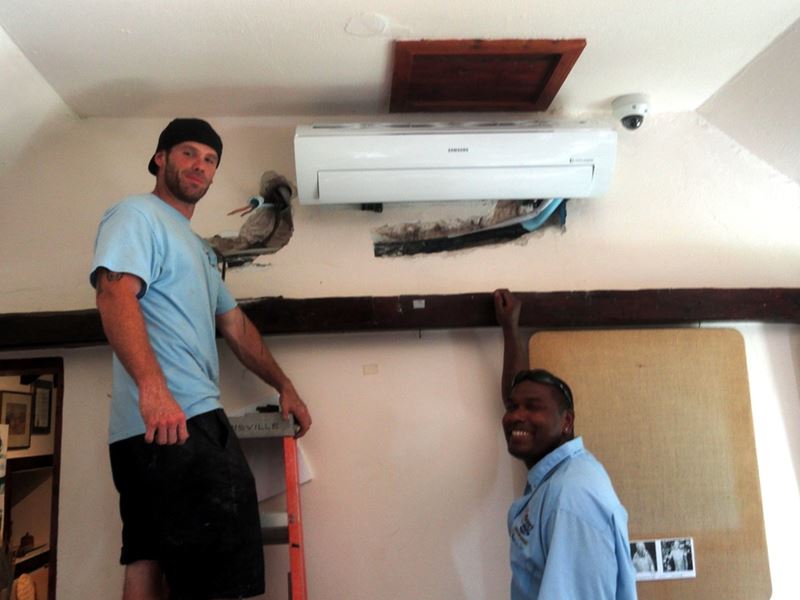 Efficiency Limited donated the remainder of the cost of the units and provided free installation. The upstairs unit was multi-zone, with one outdoor unit connected to two indoor systems, and the downstairs unit was a single zone system. Both units are energy efficient with high SEER [Seasonal Energy Efficiency Ratio] ratings.
Carter House is believed to be one of the oldest homes in Bermuda surviving largely in its original structure for over three centuries. It is run as a museum preserving the culture and history of St. David's Island.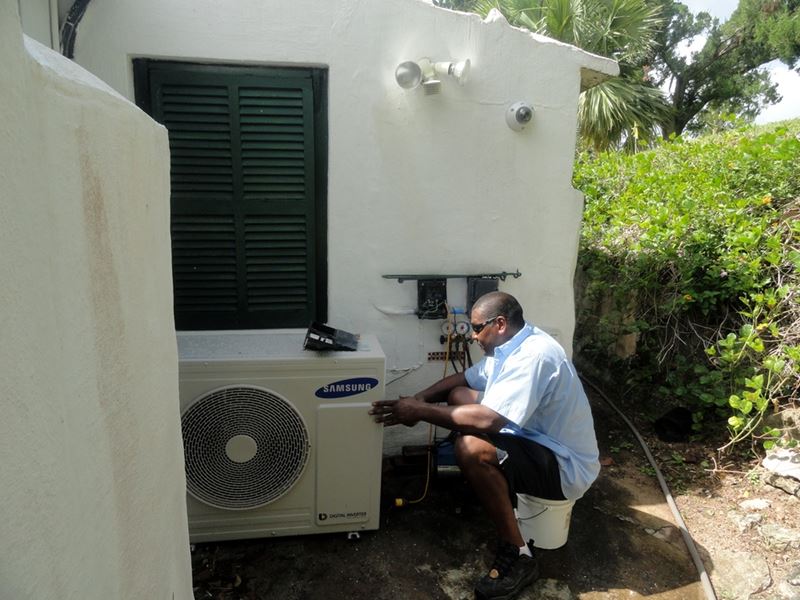 Read More About