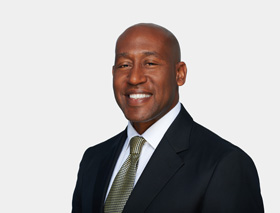 [Opinion column written by Senator Vic Ball]
"Bermuda's six-year recession is over." So said Bermuda College Economics Senior lecturer, Craig Simmons last week following the release of the August Retail Sales Index [RSI].
The RSI measures the volume of retail activity in Bermuda, which rises and falls according to the amount of money people have, and their confidence to spend it.
Bermuda's economy peaked in late 2008. That is when our Gross Domestic Product [GDP], employment and RSI were highest.
Since 2008, our economy has been steadily shrinking. Government revenues fell and debt and unemployment rose. We can now look back and see that our economy likely hit bottom in the summer of 2014. Since then, our GDP has been increasing again, the RSI has risen for 12 straight months, and Government revenue is growing. Unemployment has fallen from 9% in 2014 to 7% this year.
Foreign investment is returning to our shores. The America's Cup promises to pump hundreds of millions of dollars into our economy which will benefit a wide spectrum of Bermudians in a diverse range of sectors – construction, property rentals, hotels and guest houses, food and merchandise vendors, telecommunications providers, taxi drivers and so on. As demand for these products and services increases, so will the demand for jobs.
The new St. Regis hotel in St. George's will create hundreds of jobs in construction and will then operate what's expected to be a first-class resort.
Other properties are being built or are in the works. The magnificent renovations at the Hamilton Princess and Beach Club, a $100 million project, are entering their third and final phase. Approximately one hundred jobs are expected from this phase of the project. Pink Beach is rising on South Shore. Ariel Sands and Morgan's Point are moving forward.
A new airport will similarly inject money and jobs, not to mention a long overdue upgrade to a vital component of our infrastructure – our gateway to the world.
Confidence is contagious. The America's Cup has attracted several other regattas during the next few years. The new hotels being built will lead other developers to have confidence and look to invest in Bermuda.
Total Research Associates recently reported that consumer confidence is the highest it's been since 2008 and business leaders polled in the HSBC Business Confidence Index believe the economy has improved over the last 12 months and will continue to improve over the next year.
The Bermuda Business Development Agency [BDA] is selling the Bermuda brand in key markets and meeting with success in bringing new business to our shores. While there is no doubt the traditional Bermuda International Business [IB] sector is changing, and company consolidations have seen job losses, Bermuda is known for innovation and creating new businesses, products and services which are now gaining traction in global markets.
Realtors are reporting an uptick in the housing market for sales and rentals. Unnecessary red tape in the Planning Department has been cut to ensure building and renovation projects get going faster. Sales of construction supplies are increasing. Sales of vehicles are increasing. The confidence to invest is returning.
Opportunities for assistance in empowering Bermudians are available through the Bermuda Economic Development Corporation and the National Training Board and all jobs are now posted on the Bermuda Jobs Board.
We fulfilled our promise to create the Bermuda Tourism Authority, removing political interference, and they are making great strides in marketing Bermuda as the premier destination we once were. Opportunities are blossoming from St. George's to Somerset.
America's Cup is not a complete answer to our economic woes. Neither is building a hotel. Nor is IB. But these sectors complement one another and with their combined contribution to reviving our economy, along with renewed confidence, all Bermudians have reason to look forward to a brighter future. We've got a long way to go, and there are still many people hurting. But we are on a roll and moving forward.
During the recent festivities one reveler was holding a sign that simply said 'Bermunity'. As that new word suggests, by working together we can ensure there is a future for all Bermudians in Bermuda.
- Vic Ball

20 Most Recent Opinion Columns

Opinion columns reflect the views of the writer, and not those of Bernews Ltd. To submit an Opinion Column/Letter to the Editor, please email info@bernews.com. Bernews welcomes submissions, and while there are no length restrictions, all columns must be signed by the writer's real name.
-
Read More About