The total retail sales index was 4.5% higher than the level reached in August 2014, and after adjusting for the annual retail sales rate of inflation, measured at 2.6% in August, the volume of retail sales increased 1.8%.
This is according to the latest retail sales index, which said that all retail sectors registered increases with the exception of liquor stores which recorded a decrease of 1.6%. Motor vehicle retailers recorded the largest increase in sales, jumping 31.1%.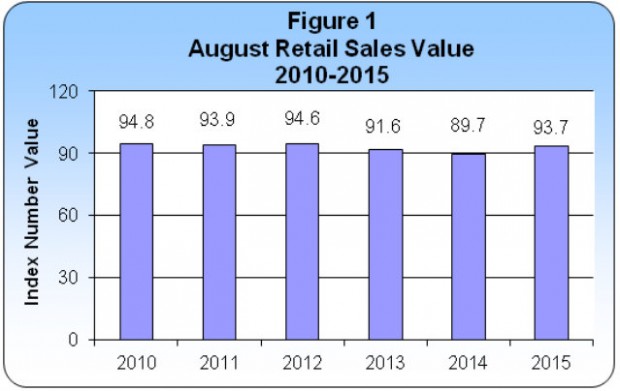 Returning residents declared overseas purchases valued at $6.7 million, up 1.5% when compared to August 2014. This contributed to a combined local and overseas spending of $90.6 million.
The full 2015 August Retail Sales Index is below [PDF here]:
Read More About