Looking for somewhere to take the kids for a bite? Who's going to give you a more honest, bite-sized review than a 12-year-old? Eliza Olander lives in St David's, provides candid reviews of local establishments.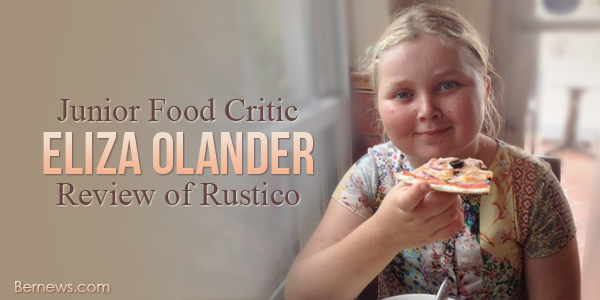 [Written by 12 year old Eliza Olander...with a little help from Uncle Tony]
Venue: Rustico, Flatt's Village
Appetizer: Bruschetta; chunky tomatoes, olives, capers and fresh basil, served on toasted homemade bread, $9.
The bread was crunchy on the outside but still soft. I like that the tomatoes were fresh and the bread was tasty.
Drink: Shirley Temple, $4

First impressions: It's quite modern and family-friendly but it's also quite casual.
Service: The waiters are kind and not too fussy.
Main course: Pizza margherita, $14, with black olives and onions as extra toppings, at $1 each.
The onions were sweet which I completely love, and the pizza it has basil on it too — it was yummy. The crust wasn't too thin, just how I like it, nice and crunchy.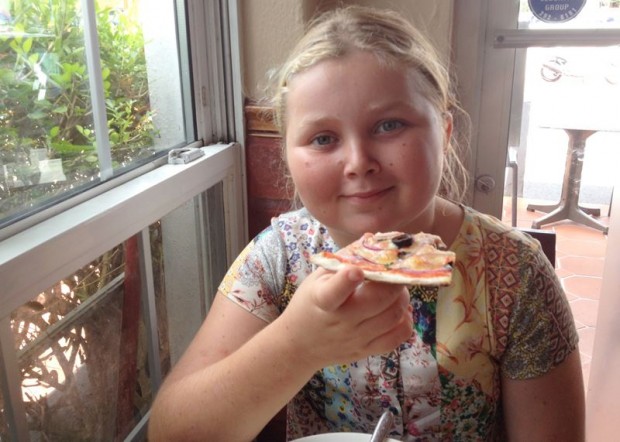 Dessert: Homemade panna cotta with vanilla cream and fresh Berries, $9.
It's very creamy. Raspberries sometimes they can be a little sour but this is this perfect combination of tart and sweet. Panna cotta is one of my favourite deserts — I would say this is the best part of the meal.
Overall experience: I enjoyed it — it was a nice atmosphere. It's a lovely location, right by the sea. The sun was out and it was warm and lovely. I love Flatts Village because it's a very colourful, busy area.

Read More About
Category: All, Entertainment, News