A visiting group of seabird enthusiasts photographed a Trindade Petrel — the first time the species has been recorded in Bermuda – and in an interesting coincidence, one of the group happened to be wearing a t-shirt depicting a Trindade Petrel bird.
The Bermuda Audubon Society has been running Cahow fieldtrips this month and has assisted with the groups that seabird expert Bob Flood has been bringing to Bermuda for several years.
Last week while off the South Shore looking for Cahows [Bermuda Petrels], they also saw a Trindade Petrel.
The Cahow flying with the Trindade Petrel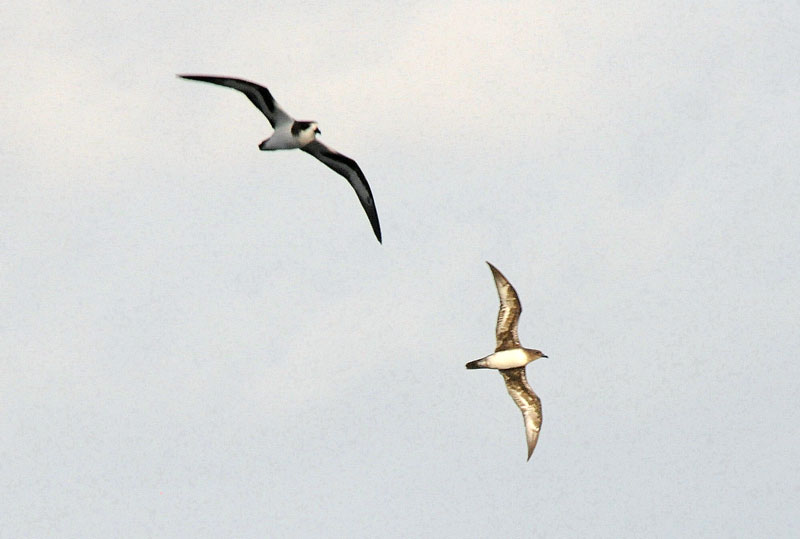 Andrew Dobson, president of the Bermuda Audubon Society said, "It was a dream for them to see this bird.
"One of the group, Kate Sutherland was even wearing a t-shirt depicting a Trinidade Petrel – somewhat prophetic!
"It is a rare gadfly petrel like our Cahow with a world population estimated to be anywhere between 1,100 to 15,000 birds. It breeds in the Trindade and Martin Vaz Islands off the coast of Brazil.
Kate Sutherland wearing a shirt depicting a Trinidade Petrel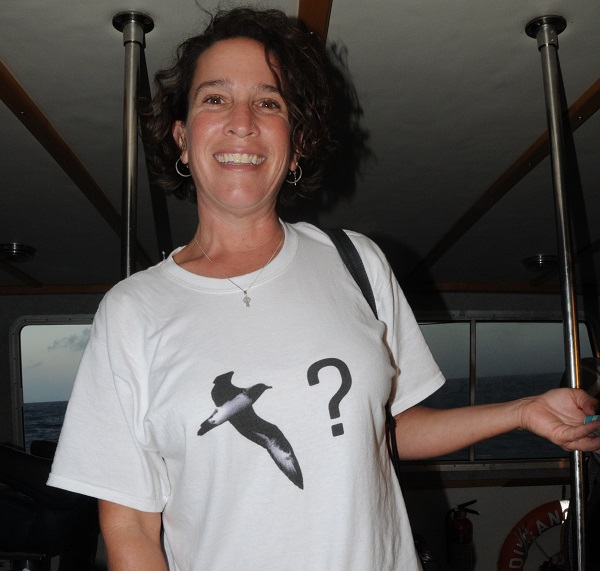 "Audubon member Lynn Thorne was also on the trip and managed to photo document the unique event.
"Within minutes of the sighting, photos were being tweeted around the world by members of the group. Thousands more birders now know about Bermuda's birds which can only boost the number of eco-tourists".
- Photos by Lynn Thorne

Read More About
Category: All, Environment, News