On December 27, the halls of RAA Club will come alive with old school music, with organizers promising "a night of true old school and new school sweet culture reggae" featuring Killamanjaro Sound, dubbed "Blast from the Past."
Playing alongside Killamanjaro Sound will be Jugglin J, Magnum Force, Souljah 1, and Magic.
A spokesperson said, "The organizers have decided to bring one of the founding reggae sound systems of Jamaica to grace the halls of RAA for the first time. Founded in the summer of 1969, Killamanjaro is best known for their large amount of classic Reggae music.
It is owned by Noel "Papa Jaro" Harper and named after Mount Kilimanjaro. The name was changed to "Killamanjaro" after having established a reputation of being a good clash sound."
'Killamanjaro Remembers Garnett Silk':
"Jaro is notable for being a top sound in both the live-artist era of the 1980s, where it launched the careers of top dancehall artists at the time, such as Early B, Super Cat, Jim Kelly, Burro Banton, Puddy Roots, and Ninjaman, and Garnet Silk. In the 1990s dubplate era, Jaro helprd to launch the career of one of the greatest Selector/ Mic man of all tome – Ricky Trouper.
"Killamanjaro have played globally. They have won the World Clash twice. They have toured thhe United States, Europe, and Japan extensively. Despite losing their main selector Ricky Trouper, Jaro continued to be a powerful force in the Sound system arena.
"Their new selector Problem Sean is the new generation of Jaro. Armed with classic reggae anthems, Problem Sean is promising Bermudian reggae lovers a night they will never forget."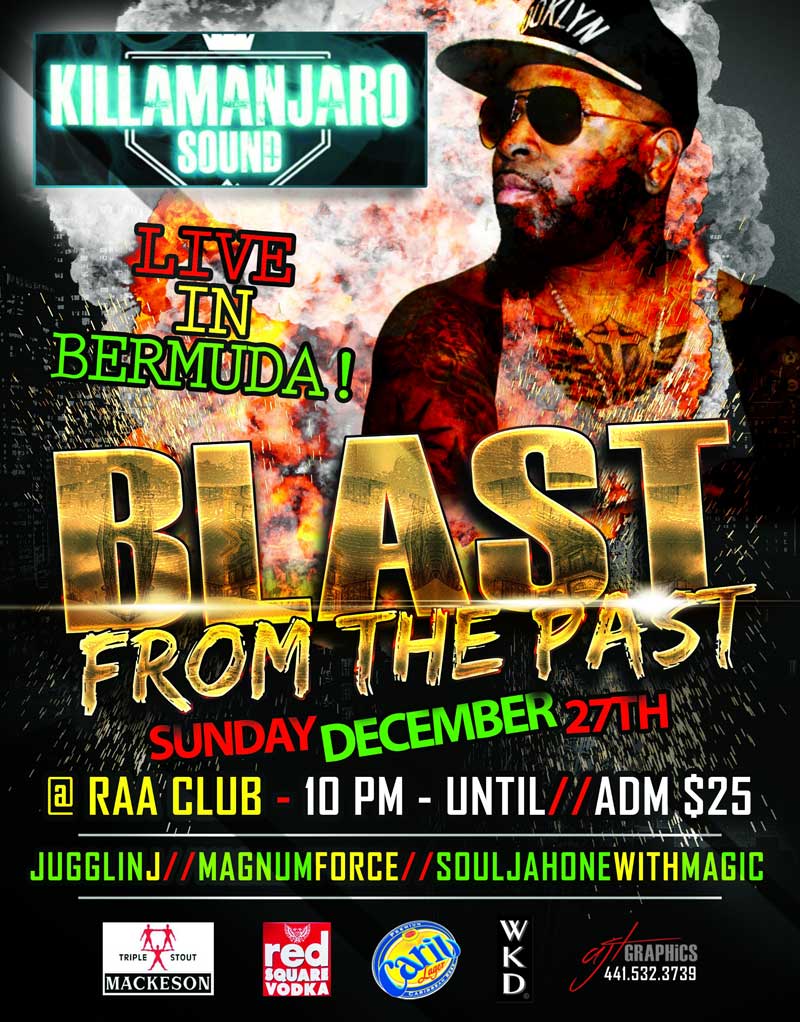 Problem Sean said, "I am coming to turn up things. I am going to play some of the classic Jaro anthems, as well as some of today's culture reggae artists such as Jah Cure, Taurus, Chronixx, and others.
"Jaro will be doing a honor segment to Garnet Silk, who many regard as the biggest artist since Bob. He was Jaro's favorite artist and Jaro was his favorite sound."
"Also featured with Killamanjaro Sound will be Jugglin J, Magnum Force, and Souljah 1 with veteran selector Magic."
The show will be held on December 27, with gates opening at 10.00pm; admission costs $25.
Read More About
Category: All, Entertainment, Music