A book by author Jouko Kärkelä, titled 'Nature Spirits and Bermuda's Fairy Kingdom: Teachings of Norina – The Fairy Queen,' aims to serve as an illustrated guide to Bermuda's natural enviornment, linking the experience to "nature spirituality."
The book's description says, "Bermuda's Fairy Kingdom – Teachings of Norina, The Fairy Queen, is an eBook directed to all people who are living in Bermuda or only visiting this beautiful island in the middle of The Atlantic Ocean, as tourists. It is also useful for everybody who is interested in Bermuda's original nature and ecology.
"Otherwise this book is an illustrated journey to Bermuda's nature with suggestions how to meet The Elemental Spirits there and thus also an excellent introduction to nature spirituality, nature religions and other dimensions of existence.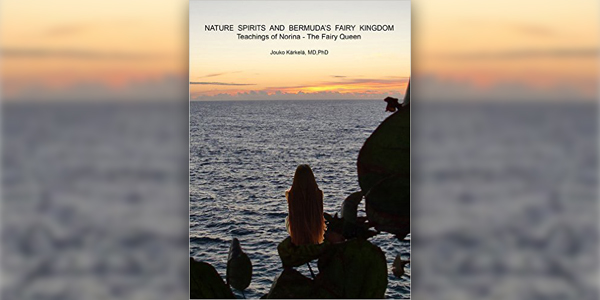 "The text is strongly based on facts but also on author's personal experiences and intuitive outlook on Bermuda's unique nature.
"In the old days Bermuda was a beautiful place to live, more bare and simple than nowadays, but in many respects also more unique with the cedar forests and unpolluted beaches.
"Nowadays everything is changing: Land use is increasing all the time. Cars were not allowed in Bermuda until 1946, but during the last few years the number of cars and other motor vehicles has increased very rapidly.
"According to the Fairy Lore, Fairies and elemental spirits represent the original nature,try to maintain that, and work for everything which is fresh and green or developing and growing in the nature. Thus, in our days, there is an irrevocable conflict between the fairy folk and human beings on Bermuda Islands.
"The original text is followed by commentaries and more than 140 natural photographs of a high level. Most of them have been taken underwater."

Read More About
Category: All, Entertainment