Quality Gymnastics recently launched their first Easter camp, which will run through to April 1st, and invite all school age children interested in gymnastics to enroll.
The company said, "Quality Gymnastics is the newest gymnastic program located in Hamilton. Parents have been asking for a gymnastics program that is more accessible in terms of location, and also offers quality coaching.
"This fully equipped gym is located in the Old Berkeley gym on Berkeley road and they are excited about offering a full week of gymnastic training for students age 5 to 18.
"Quality Gymnastics is positive, safe and nurturing environment developing gymnasts full potential through a variety of programs. Quality has something for everyone from beginners through to elite, even offering adult classes as well as parent and tot classes.
"Once the Easter Camp has ended the spring term begins and those students who are interested in learning more are welcomed to enroll.
"Our coach, Adam Lubinski joins Quality Gymnastics from the Netherlands and is a graduate from the University of Applied Sciences with a degree in Physical Education. He has been coaching both recreational and competitive gymnastics for five years.
"Coach Adam has also coached for three summers at the International Gymnastic Camp. He has obtained his PCD levels 1,2 and 3. The IGD PDC is the most extensive professional development program for gymnastics coaches and adheres to the highest standards anywhere in the world."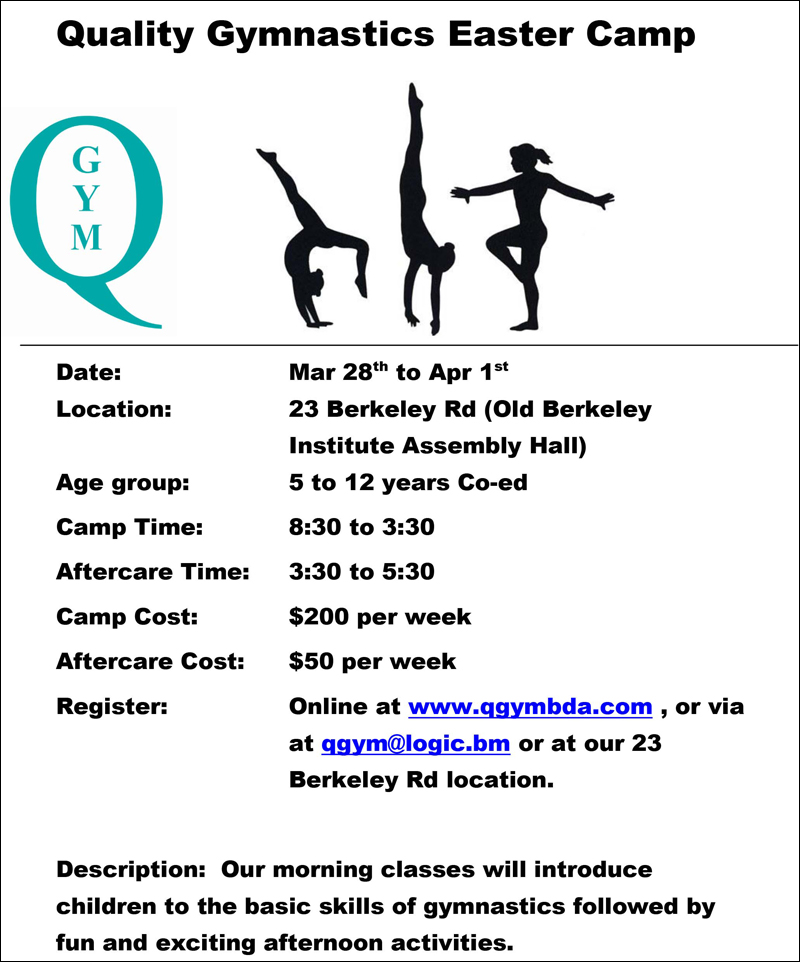 If you would like to register your child for our Easter Camp or for the upcoming spring term please do not hesitate to contacts at [441] 236-7496 or register online by visiting www.qgymbda.com.

Read More About