With Deondre Morris of the Bermuda Karate Organization [BKO] set to represent Bermuda at the 2016 Muay Thai Classic in Iowa in June, he and teammates Angela Hovi and Teirney Gibbons will be holding a 'kickathon' on April 9 in order to raise funds to assist with Mr. Morris' trip.
The event will take place from 4.00pm at BKO, with sponsors able to pledge to the event itself, make a donation online via Bank of Butterfield account 2000 6060 085331 100, or send a cheque made payable to 'Bermuda Karate Organization.'
Angela Hovi and Deondre Morris: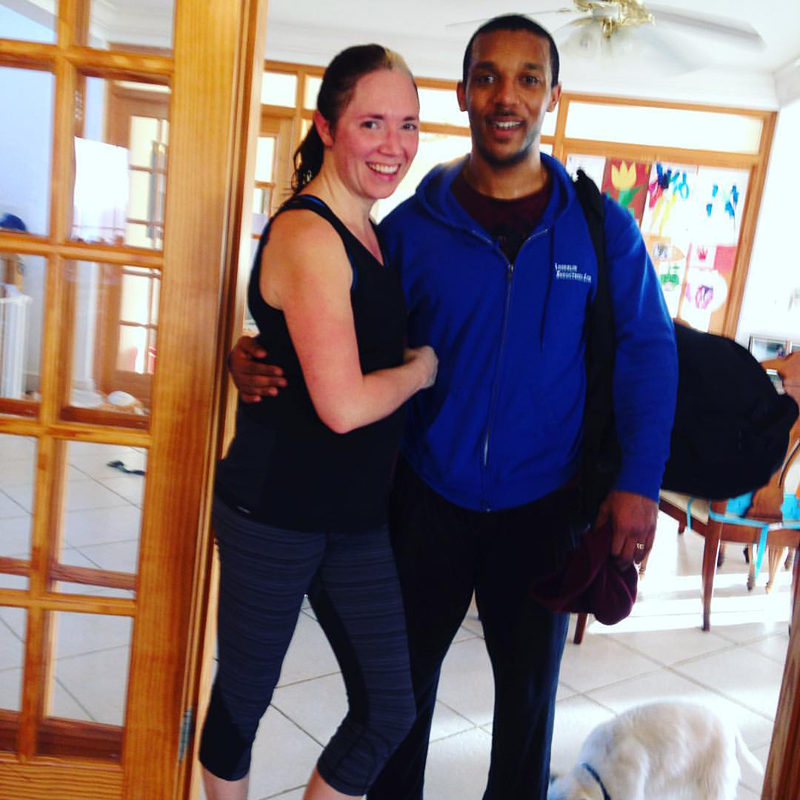 Mr. Morris said, "It has always been my dream to represent my country internationally, so to be afforded the opportunity through the sport I love is a dream realized. It motivates me to put my best foot forward every training session; it's been all I think about.
"I'm extremely excited to represent Team Bermuda, and bring valuable experience back for those looking to learn traditional Muay Thai."
Ms. Hovi said, "I am a member at the Bermuda Karate Organization. My teammate and coach, Deondre Morris, will be proudly representing BKO at the 2016 Muay Thai Classic international tournament in the USA in June."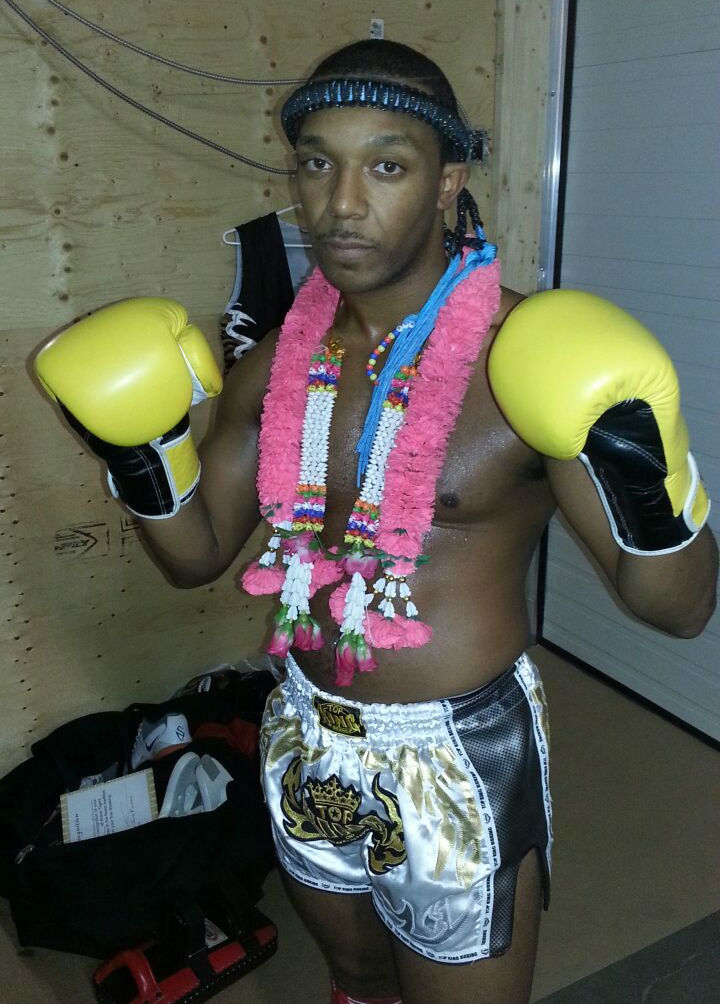 "I am participating in a Kickathon to raise funds for BKO [a registered Bermuda Charity], specifically to help fund Deondre's trip. The BKO team will be at our gym on Saturday, April 9, and will be kicking our hearts out [well, legs off] to earn donations for this very exciting cause.
"We will be taking a video of us on the day and sharing with all of those who've donated, so you will get the privilege of witnessing the torture – I mean hard work. I would be grateful if you would sponsor me – you can choose to pledge an amount per kick or minute, specifying a maximum contribution, or you can make a fixed donation.
"I am really excited about Deondre competing in this tournament, and am proud to do all that I can to help him get there. Thank you for your support."

Read More About