The Jamaican Association of Bermuda [JAB] is staging its annual JAB One Love Jerk Festival today [June 12] at the Shelly Bay Community Field in Hamilton parish under the theme "One Love, One Heart, One People."
The festival — designed as an event for spreading love, unity, fellowship and camaraderie — is being aired live in Jamaica and across the globe via Power 106 FM out of Kingston, Jamaica, and Bermudians can also tune in.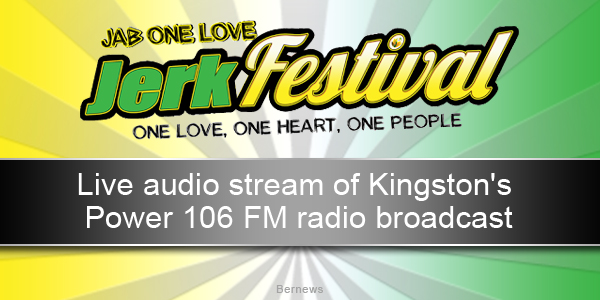 "Power 106 FM has marketed itself over the years as the Jamaican Diaspora connection radio station through its very popular and most sought after broadcaster Mr. Dervan Malcolm, host of the radio programs Both Sides of the Story and Diaspora Online Live," the JAB said. "Mr. Malcolm will be making his second stint in Bermuda for covering this event."
The Kingston-based radio station is providing some coverage from Bermuda, as well as their normal programming, and you can tune in below.
The Festival — which includes entertainment, food, cricket and much more — will continue until 10.00pm this evening, and everyone is welcome to attend the event, which is being held at the Shelly Bay Community Field in Hamilton parish
Read More About
Category: All, Entertainment