The Bermuda Football Association will be hosting their 2nd Merit Awards and 2015-16 Season Prize-Giving Gala on September 24, 2016.
A spokesperson said, "The event will be held at the CedarBridge Academy on Saturday, September 24, 2016 starting from 6:30pm.
"We encourage all members of the Family of Football to purchase tickets and attend the event. Tickets are available from the BFA office, 1 BFA Way, Devonshire at $70 per person. Ask about special pricing for a table of 8 or 10 persons.
"The event will include a cocktail reception, the Annual Prize-giving, 3 course meal, Merit Awards Ceremony and dancing after We ask that persons purchase their tickets early and/or by end of business on Thursday September15, 2016. The Merit Award Recipients will be unveiled over the next few weeks."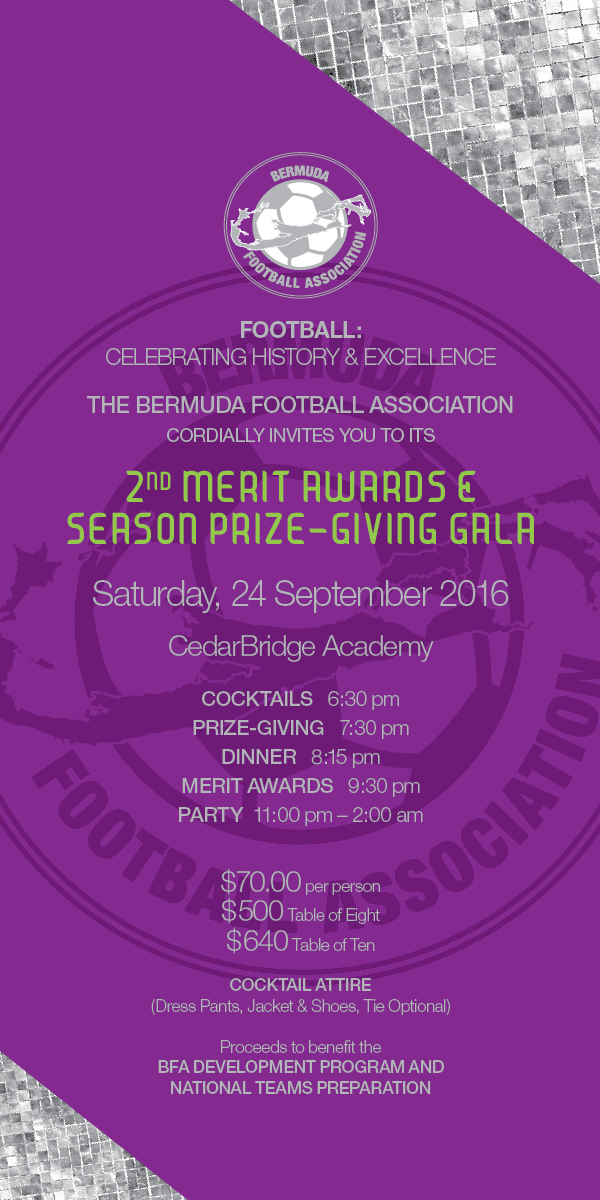 Read More About