[Updated] Bermuda's Flora Duffy continues to dominate on the world stage, racing to victory in the Xterra World Championships in Maui, Hawaii today [Oct 23].
Duffy was first out of the water, held her lead during the bike portion, went into the run portion in first place, and held that position to the end, racing across the line to claim her third consecutive Xterra World Championship title.
Photo courtesy of Xterra: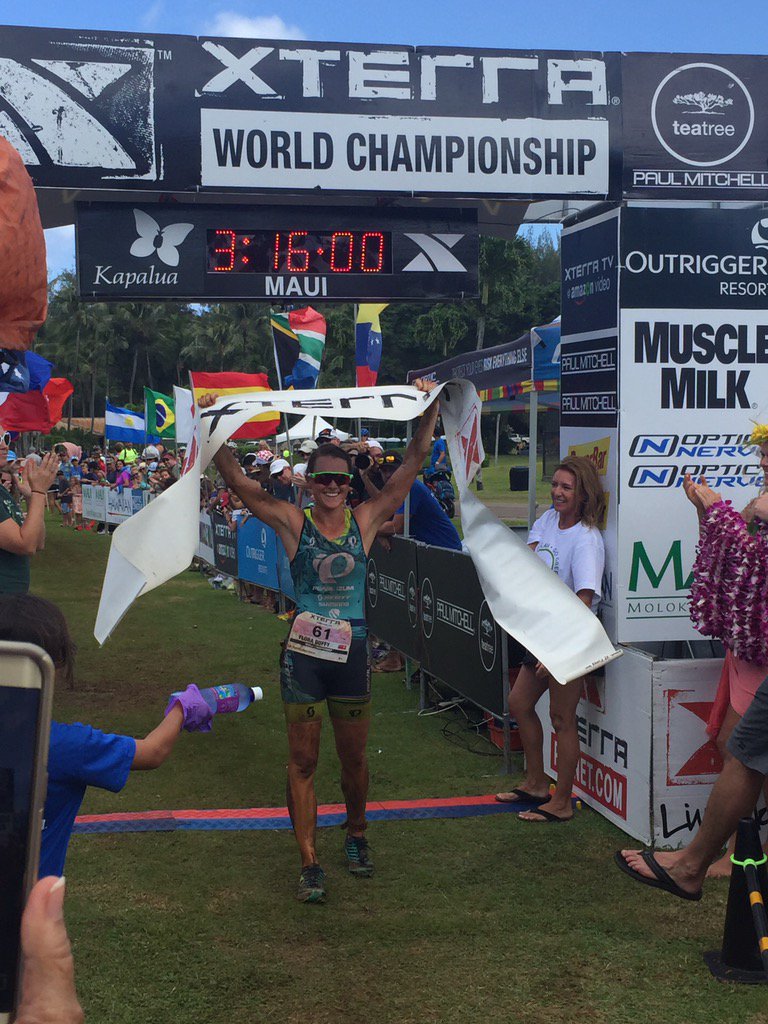 Described as the world's premier off-road triathlon, the race combines a 1.5-kilometer [1-mile] swim, a 32-kilometer [20-miles] mountain bike course that climbs 3,500 feet up and down the lower slopes of the West Maui Mountains, and a 10.5-kilometer [6.5-miles] trail run that traverses forest trails and beach sand.
Duffy came into today's race as the two-time defending champion, having won the Xterra World Championships in both 2015 and 2014, and she is proving herself to be a truly world class athlete, by racking up the world championship titles in multiple organisations.
Screenshot from the Xterra online broadcast: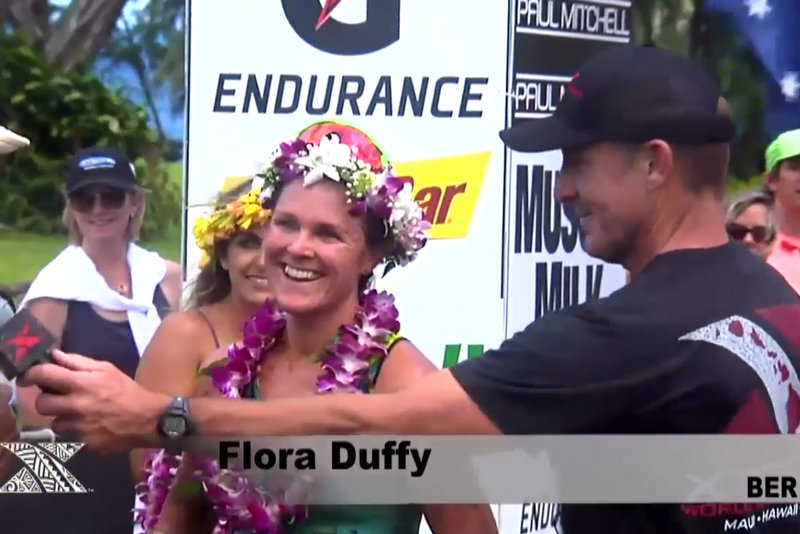 This follows after Duffy won the 2016 World Triathlon Series title last month, where she actually claimed two titles at one time; winning the World Triathlon Grand Final race in Mexico which gave her enough points to also win the overall series to become the 2016 ITU World Champion.
Duffy has just crossed the finish line, and we will update as able.
Update 9.38pm: The times of the top competitors have now released, showing that Duffy recorded a very dominant win, with her winning time of 3:14:59 some 10 minutes ahead of the second place finisher Lesley Paterson who stopped the clock in 3:25:01.
Read More About