Yesterday afternoon Premier Michael Dunkley and the Minister of Social Development and Sports Sylvan Richards attended the Department of Community and Cultural Affairs' Seniors Awards Ceremony, held at the Fairmont Southampton Hotel.
The event is an annual event which pays tribute to Bermuda's Seniors. There were 29 honourees in total, with their contributions to Bermuda ranging from volunteering with the Red Cross to cooking for the Salvation Army's night shelter.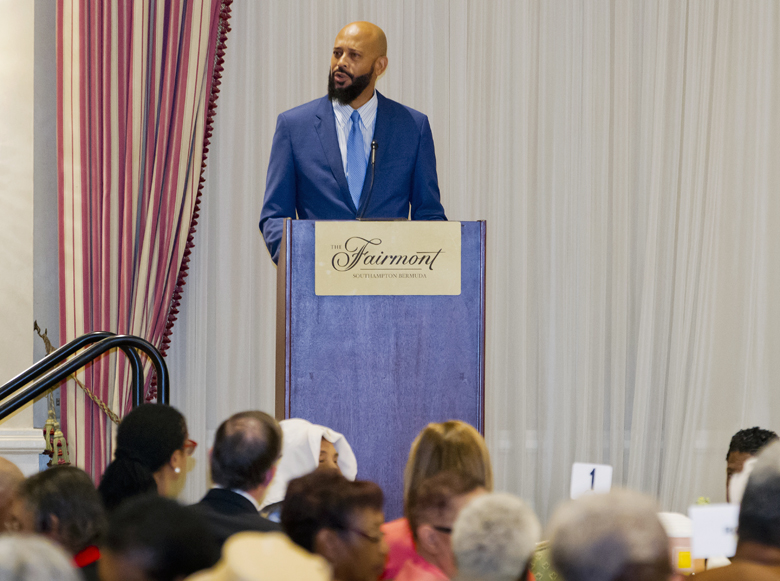 Minister Richards said at the ceremony, "Many of this year's honourees have shown a consistent and compassionate desire to be of service to others; not just because you feel that it is the right thing to do, but because you take great pride and pleasure in doing so.
"The Government is excited and proud to showcase the highlights and accomplishments of our country's seniors, and we will continue to lend our support to the generation that weathered great challenges over the years in order to help shape and deliver the Bermuda we live in and love today.
"On behalf of the Government of Bermuda, I would like to offer my sincerest gratitude to this year's honourees. Not only have you served as upstanding role models in our community, but you are outstanding Bermudians as well, and an example of what we should all aspire to be when we reach our Golden Years."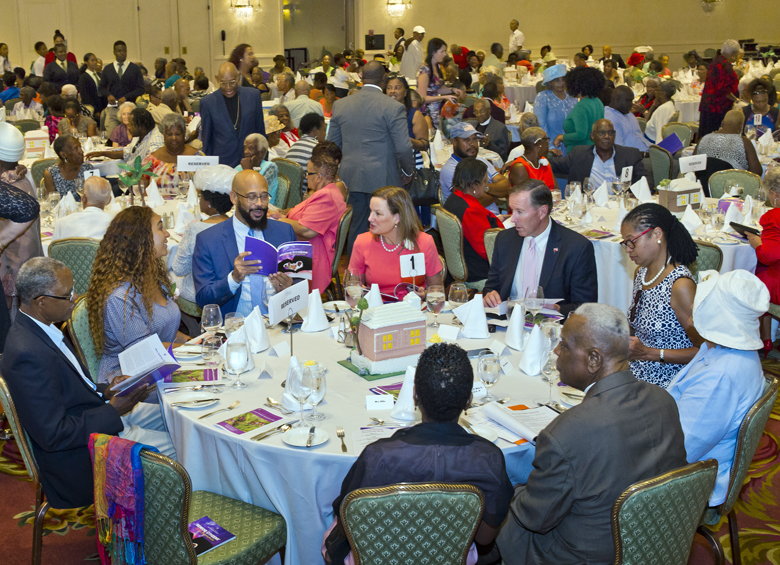 The Minister thanked the Department of Community and Cultural Affairs for organizing the event to celebrate and honour Bermuda's seniors.
Premier Michael Dunkley said during the Proclamation reading, "The Government will continue to enhance the quality of life of our senior citizens and recognise the valuable experience, wisdom, insight, and knowledge that our seniors bring to the community.
"I urge all residents to solemnly affirm their support and respect for all senior citizens living in these islands. Let us encourage a reverence for life and awareness of the needs of the elderly and work to improve the quality of life for all people in our community."
The awards ceremony paid tribute to centenarians Mrs. Kathlyn Dyer, Mrs. Olivette Burch Morris, Mr. Lefroy B. Place, Mrs. Ismay Steede, Mrs. Theresa Leonora Trott, Mrs. Iris Williams, and Mrs. Mary Williams.
"Special couples" celebrated yesterday included Rev. Malcolm & Mrs. Elvia Eve, Mr. Gladwin "Doc" & Mrs. Lillian Hall, and Mr. Harry & Mrs. Vera Trott.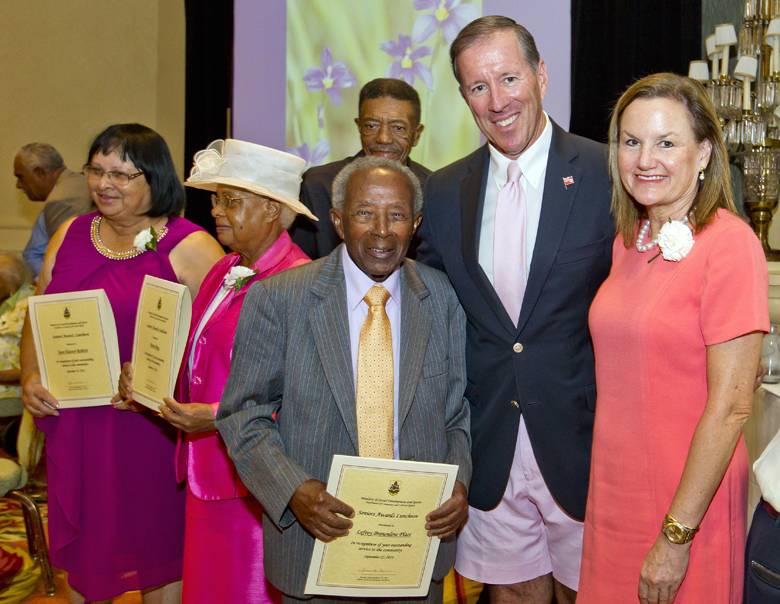 Celebrated seniors included Mrs. Mary Burchall, Mrs. Barbara-Jean Burgess, Mrs. Margarita Crofton, Mr. Charles MacDonald Marshall, Mrs. Marie Ming, Mrs. Yvonne Pearson, Mrs. Phyllis Pedro, Mrs. Audrey L. Pitcher, Mrs. Grace L. Pitcher, Mr. Vernon Ivor Grant Rawlins, Mr. E. R. Leroy "Tubby" Richardson, Mrs. Joan Eleanor Roberts, Mrs. Brenda Saunders, Mrs. Carolyn Jean Todd , Mrs. Lois Lorraine Weeks, and Ms. Cora Virginia Wilson, MBE.
During the ceremony, Roy Richardson II sang and played piano selections, Matthew Johnston read a touching original poem dedicated to his grandfather who was in the audience, and Mr. Leopold N. Mills II, CBE, LLD, JP was the Master of Ceremonies.
The event included student volunteers from CedarBridge Academy and The Berkeley Institute.
The full Senior Citizens' 2016 Biographies booklet follows below [PDF here]:
Read More About