Something new to "tickle the taste buds" has arrived at the Royal Naval Dockyard, with Bermuda-made and themed ice cream from Alex & Pete's Bermuda Artisan Ice Cream, which has purchased the BermyBerry yogurt company, now available alongside frozen yogurt.
Owner Peter Jovetic said, "The rebranding and renovating has already started and we will be ready for the 2017 season. We will also be showcasing how the ice cream is made for the tourists to watch as well as hosting parties and corporate events."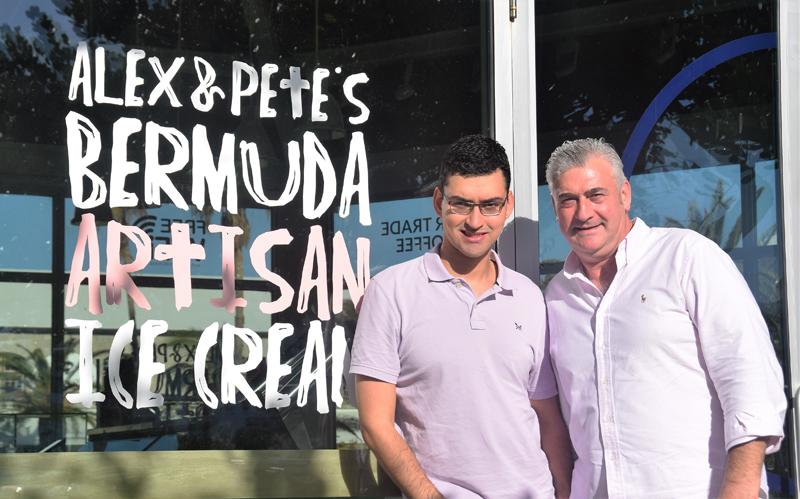 "My son, Alex, and I have been making ice cream for many years and decided to make it for the Bermuda market as there was a void in that area.
"The goal was to create fun flavours including old Bermuda favourites like Pineapple Sherbet and Chocolate Ripple and also create a Bermuda Rum series for adults. The ice cream is made naturally with the highest quality ingredients.
"Weekly cruise ships and next year's America's Cup make Dockyard an exciting place to be."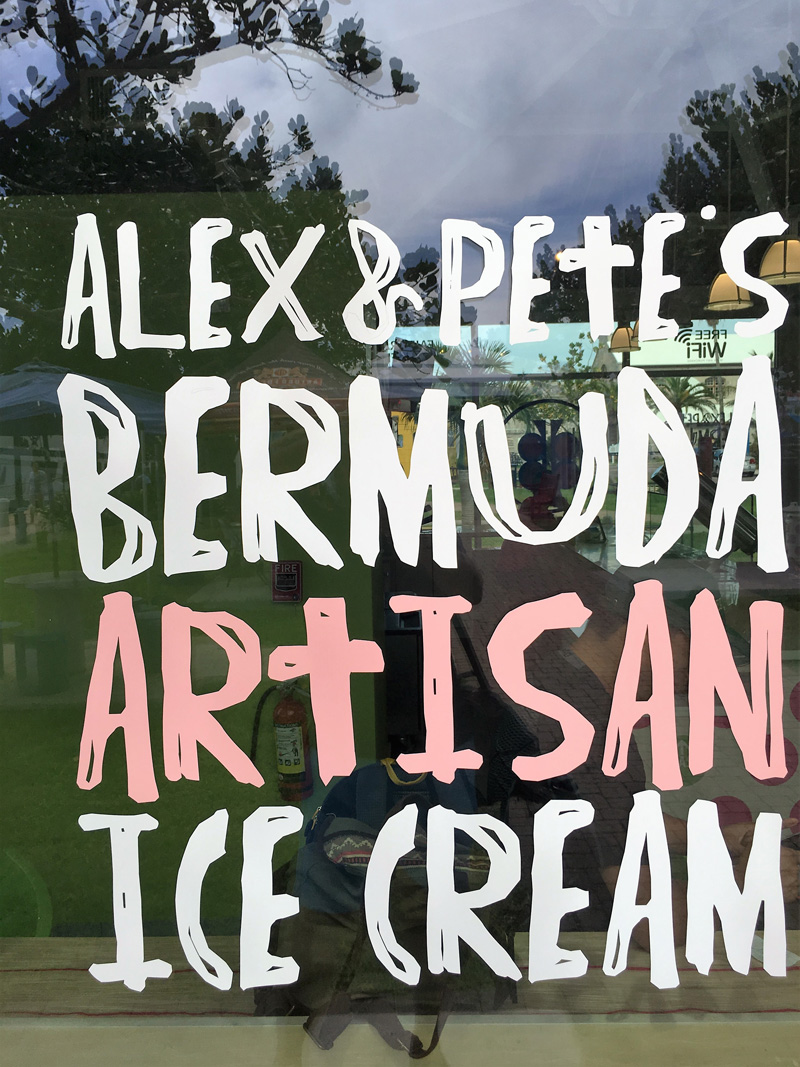 As well as selling artisan ice cream, frozen yogurt, soft serve, ice cream sandwiches, milk shakes and a variety of coffee are also on the menu.
"The ice creams, sorbets and yogurts are all hand-crafted in Bermuda and made in our kitchens in St. George's. I create flavours and then test them in small quantities," added Mr Jovetic.
"We have two large Carpigiani machines that slow churn each batch for maximum texture and flavour. Inclusions such as the brownies and sea salt caramel are also made in our kitchens in St. George's."
WEDCo's Business Development Manager, Joanna Cranfield, said, "It's really good to see a locally owned business that is making products locally expand into Dockyard.
"We recently saw Salt Spray Soap expanding and opening in The Mall and we hope to see even more local business setting up here."
Read More About