Bermudian Rodney Smith's effort to give back to the community by offering free lawn mowing services to the elderly and single mothers will soon see him mow 50 lawns in 50 American states as he takes his charitable work on the road.
Mr. Smith said, "People have walked, run, cycled or driven across America. This summer I will embark on my own adventure around the United States. My goal is to travel to all 50 states [driving to 48 and flying to Alaska and Hawaii].
"I plan to mow one lawn in each state for a senior citizen, disabled person, single mom, or military veteran. I am embarking on this venture to make more people aware of the Raising Men Lawn Care Service and to encourage others to start chapters in their city/state.
"Raising Men Lawn Care Service provides free lawn care [cuts grass, rakes leave, and shovels snow] for the elderly, disabled, single moms and veterans. It is a much needed service for people all around the world."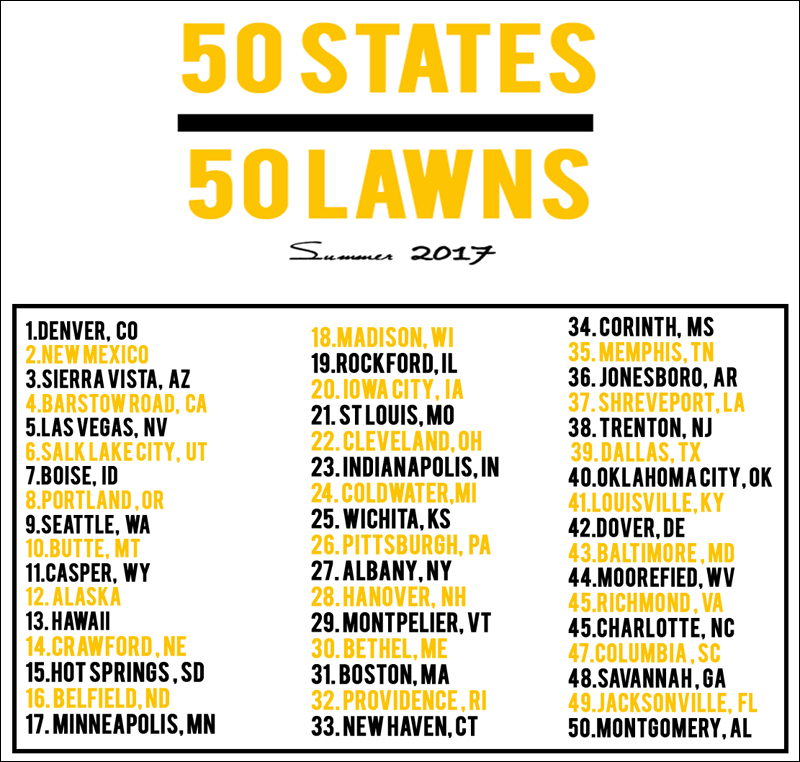 "Many of the people who fit in one of the four previously mentioned groups cannot afford to pay for lawn care service. For many of them, if they don't get their lawns cut, the city imposes fines on them until they get their lawns in order. I've heard many stories from senior citizens on fixed incomes who were charged outrageous prices from lawn care companies.
"Because they could not afford to continue paying those prices, they had no choice but to take the fines. Now they have another option, the Raising Men Lawn Care Service. We mow their lawns free of charge. Our seniors can use their limited funds for more important things like medication and food."
"This is where you come in, family. I will release a map of my route. It will show every city in each state where I plan to go. If you know anyone in, near or on the way to that city [in that state], who is either elderly, disabled, a single mom or veteran, please let me know.
On the website, you can submit their name, address and number or you can inbox it. If I get more than one person for each state, I will keep some for backup in case I am unable to reach the person I had selected for that city/state. Once I have selected a person for each state, I will be able map out a more specific route.
"This trip will be well documented, and I plan to do daily Facebook live videos. Along the way, I will be stopping at the "welcome" signs for each state to document my presence there, and I will be taking pictures with the people whose lawns I cut.
"I'm really excited about the possibility of meeting you guys along the way. I've received messages from you saying that if I am in your state, you would love to meet me. I'm hoping this trip will allow me to do just that."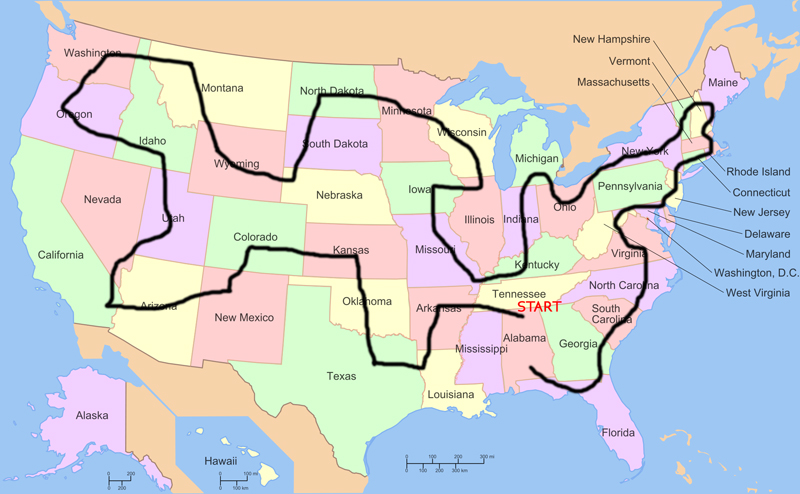 "This venture should take me about 30 days to complete, included in these days are days set aside to rest. I have factored in things that could slow me down like weather or car problems. Some days I'll be able visit 2-3 states [since some are so close] while on other days only one because of the distance between the states. This is something that has never been done, and I'm really excited about getting started.
"I plan to embark on this journey on May 10th. If you would like to make a donation towards this venture, you can go to 50states50lawns.com.
"The donations will go toward hotel rooms for 30 days at about $3,000 [an average of $100 or less per night]; gas will average around $1,000-$1500 for the entire trip; food will average about $300-400 for the entire trip; and flights to Hawaii and Alaska about $2000 [flight and hotel included].
"It will take about $7,000 to make this happen. Thank you for your support. Together we are changing the world!"
Read More About